Being the senior-most executive responsible for all the technology running a company these days isn't easy. There are times when it seems like you can't wrap your arms around the most pressing technical issues or meet with enough staff members to develop the strategies your business demands to stay competitive. We spoke to four CIOs of very different organizations who have figured out a good game plan to deal with the complexity. They've shared their daily routine as a way to explain how they manage their time…and gave us some valuable tips along the way.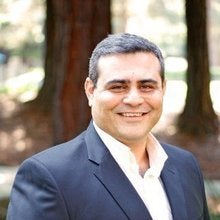 1. Aditya Fotedar – Nexenta
Aditya Fotedar is the CIO for a data storage company, but he starts each day on the phone talking with his team about projects and product launches. This includes work related to marketing, security, infrastructure, business applications and new products. He always talks to finance to get a level-set on any projects related to accounting operations. One unusual twist is that, on some mornings, he holds pro bono meetings with people from San Jose State University and the Silicon Valley Education Foundation to guide them on their technical plans.
By the afternoon, Fotedar switches to more meetings and discussions about company direction, which often involves discussion about documentation and technical plans. A big part of his afternoon is spent attending meetings outside of the IT department, such as sales team meetings. He typically finishes the day poring over status reports on systems and security. "As the CIO, I really touch almost every area of the business, each day," he says.
Most important tip: End the day by creating action items for the next day.
[Related: American Driveline Systems CIO tunes up IT for digital transformation]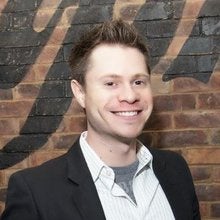 2. Jason Smylie – Capriotti's Sandwich Shop
This highly dispersed company (100 sandwich shops in 16 states) requires a more intentional approach. Jason Smylie says he always has to start the day creating a schedule for himself. His very next action is related to his inbox. He always gets to "inbox zero" but does not answer emails at all – he prioritizes them and makes a to-do list. This also helps him plan out his day. He spend the mornings meeting with his team, staff, vendors and other execs.
One interesting tidbit: Since Capriotti's is a restaurant chain, he sometimes finds a way to help with product testing. Interestingly, he almost always leaves the office for lunch. He closes the day by making sure he's answered every high-priority email. "The end of the day is the best time to do this because if you get a quick response back, your day isn't derailed by things that our outside of your control and you can best stay focused on your priorities," he says.
Most important tip: Avoid tackling the most urgent issues right away. It's better to tackle important issues and get them done, then move onto what's urgent.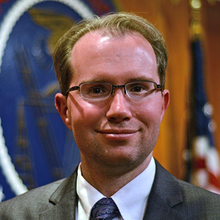 3. David Bray – Federal Communications Commission
As you can imagine, David Bray – the CIO of the FCC – is a busy person. Working in Washington, D.C., he jumps on the train at 7:15 a.m. and starts checking Twitter feeds for business and tech links. He'll tackle urgent emails during his commute and finish a round of "Words with Friends." By 8 a.m., he's already holding breakfast meetings. He typically talks to other CIOs in the public and private sectors to discuss trends like wearables, legacy IT, data breaches and cloud computing. At the office, he'll meet with staff to discuss the upcoming FCC spectrum auction and strategize about legacy IT systems with other execs.
By 11:30, he holds "boardwalk" meetings: "Literally, these are 20-minute meetings where all members of the IT team are invited and we stand as we go through a quick list of the projects rated the highest IT priorities for the enterprise," he says, noting that they even use a timer. Next, he holds a working lunch with IT staff and usually follows with a few one-on-ones. He might meet with the FCC chairman or "triage" his email and tweets, and hold conference calls, but around 8:15 p.m. his wife will text him that she's leaving work so he calls it a day. On the train home, he reviews tweets and email again.
Most important tip: At the end of the day, avoid assigning new work to any staff. As a way to avoid this, compose a message but save it as a draft.
[Related: Meet the 9 most influential tech leaders on LinkedIn]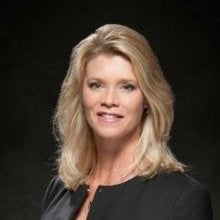 4. Kris Singleton – Omni Hotels & Resorts
Kris Singleton starts her day as the CIO of Omni Hotels by reviewing any mission-critical updates, change control logs, and any system updates. This is before she ever checks her own email. This helps her form a plan to deal with any problems. She then focuses on email, but primarily as a way to check on any discussions about hotel properties. She then schedules her day, browses through industry news and starts meeting with her staff (which typically take place throughout the day).
The day usually involves reviewing (and redlining) contracts and reviewing budgets. "I spend time researching industry developments, security stats, technology advances and technology highlights from outlets such as Wall Street Journal or CNBC," she says. "I summarize this research to a quarterly Point Of View for the executive team." She typically ends the day reviewing strategy notes and mission critical updates.
Most important tip: Review mission critical updates at the beginning and end of each day. She does this before ever checking email.