After shooting three people during a live news broadcast in Virginia last week, the alleged perpetrator, Vester Lee Flanagan, took to social media to detail the atrocities. While police were looking for the suspect, Flanagan posted about grievances he had with his two former coworkers, both of whom were killed, and shared video before and during the attack on his personal Facebook, Twitter and YouTube accounts. (An interview subject was also wounded but survived.)
The tragic event played out live on social media, and it brings up a larger issue related to social video, auto-play features and sensitive or graphic content. The suspect's accounts were shut down within several minutes, but the video and posts were repeatedly retweeted and viewed. Many social users were caught off guard because video on Twitter and Facebook auto-plays by default, and lots of people aren't aware, or don't take advantage of, the opt-out setting.
Account shutdown is first response to abuse of social streams
Social media services will never be able to predict the actions of criminals, and shutting down the alleged shooter's accounts was the right thing to do, according to Jess Harris, founder of Jess Harris Consulting, and content and social media manager at Kabbage. "The nature of social media is such that, there will always be a risk of this type of situation happening, no matter what efforts the social media platforms make to mitigate it," she says. "Even if they impose restrictions or platform modifications to lessen the impact, people will always find workarounds."
The suspect posted graphic video content, but his accounts also provided an important trail for law enforcement to follow. The essentially open nature of social media sites is a double-edged sword that social media providers and police both had to grapple with last week. "The more the suspect keeps talking on social media, the more information authorities have to help capture him and better understand facts in the alleged crime," says Bill Jasso, professor of practice with a specialty in public relations, at Syracuse University's Newhouse School of Public Communication.
Future of auto-play video uncertain
The act of posting graphic video leading up to and during the shooting is disturbing, but the auto-play feature made it worse for many users. Some people felt ambushed by the videos, and they weren't aware of the default auto-play setting or cognizant enough to dodge other users' retweets. Some were upset that people retweeted and posted the content, believing it gave the shooter a voice and a platform.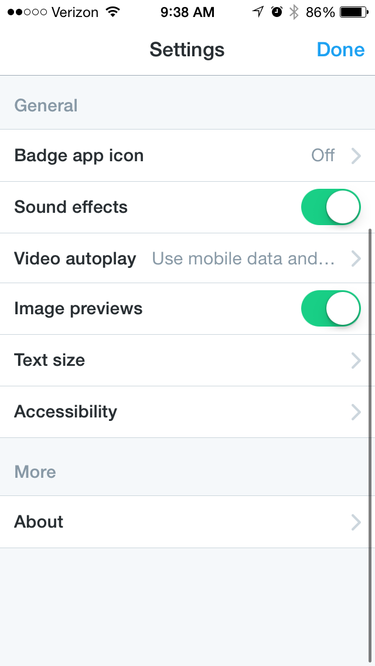 Companies such as Twitter and Facebook (and many websites that include video ads) use auto-play to entice users to watch video, and so advertisers ultimately get more views. However, the incident in Virginia last week should lead these organizations to re-examine the features, according to Jasso. "I have no doubt that there are high-level meetings going on today at several major social media companies, examining the capabilities of auto-play and the current opt-out policy."
Some of these features are relatively new, companies are still experimenting with them, and Jasso says he believes auto-play will eventually move from opt-out to opt-in. Harris disagrees, and says one situation, no matter how tragic, will probably not spur major changes in social media settings. "People are understandably upset that this awful video auto-played in their feeds," she says. "However, I don't foresee a huge shift in content streaming based on one case, even it if is highly tragic."
(We reached out to Twitter and asked about its stance on auto-play moving forward but did not receive a response.)
Damage control for social sites following tragedies
In the future, social media companies, as well as news organizations, will need to make tough decisions about the many ways breaking news events are covered on their websites, including auto-play of potentially graphic videos and the sensitive balance between showing events in real time and shielding users from offensive content.
Harris says in situations like last week's shooting, following the removal of questionable media, social media companies can do several things to be proactive, starting with transparency. After things calm down and emotions are tempered, social organizations can release details on their solutions and explain the actions are not "a magic fix," she says. The companies should also start conversations with users and get their suggestions on how things could be handled differently in the future.
"When people are upset about a social issue, they want to feel they can contribute to the matter — much of it is emotions mixed with a sense of powerlessness in the situation," she says. "Solicit the feedback, ask for ideas and solutions and begin a discussion — make them part of the solution so that they're not focused on pointing at you as the problem."
Jasso says social media companies should band together to figure out how to handle these issues. "Sure, Google, Twitter and Facebook are having their own private conversations, but I believe they all need to have those conversations together, and quickly. In addition, I think they need to include major institutions in those conversations, like government and law enforcement authorities."