CMOs, SEOs, SEMs and other acronymic professionals toiling in the world of digital marketing have a lot to keep up with. Google changes its algorithms constantly, Facebook is always testing new things — and that's on a slow day.
These three apps can help, by feeding you the latest digital marketing news and trends.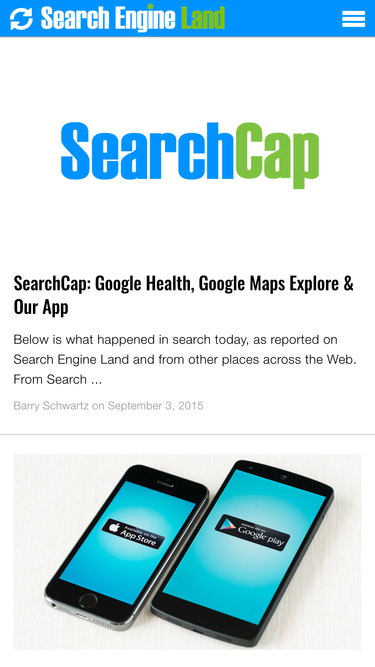 Search Engine Land and Marketing Land
Third Door Media's Search Engine Land, and its sibling website Marketing Land, are essential reading for digital marketers. Both sites now have free mobile apps for Android and iOS.
The software is fairly straightforward, and it presents the latest stories in eye-pleasing news feeds. You can mark stories as favorites, for future reading. When you view a topic channel, articles within the channel are available for reading while offline — except for video and images you haven't already viewed. And you can receive breaking news notifications.
The site's editors continue to tweak what gets pushed out via alerts, according to Third Door Media. So far, I haven't found the push notifications to be too much, unlike some other news organizations.
Feedly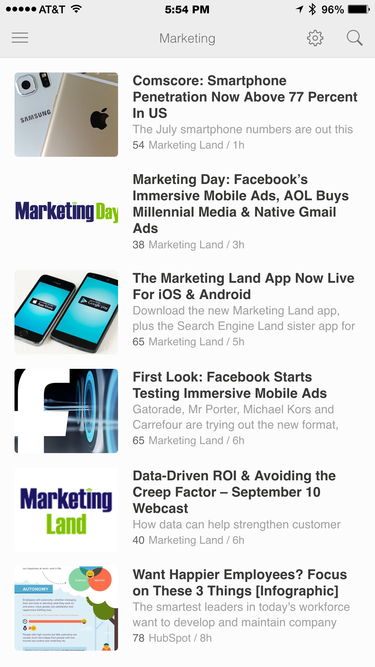 Feedly is an all-purpose, RSS-based "work newsfeed" site, with free apps for iOS (with an Apple Watch extension) and Android.
Feedly aggregates content from blogs, news sites, and YouTube channels from a huge number of sources. After downloading the app, I created a marketing channel in a matter of seconds and selected the sources I typically read: HubSpot, Moz Blog, Seth Godin's blog, and others. It's a quick way to check the latest digital marketing-related headlines.
You can also get news from Search Engine Land and Marketing Land in Feedly, but you need to visit the respective websites to read complete articles. The Search Engine Land and Marketing Land apps give you the full stories.
Bottom line: Feedly is great for checking out the latest digital marketing headlines, while Search Engine Land and Marketing Land are must-have apps for digging a little deeper.
For more similar apps, read "6 must-have mobile apps for digital marketers."