"The only thing that's changed is everything."
That's Apple's tagline for its shiny new iPhone 6s and iPhone 6s Plus smartphones. It has a nice ring to it, right? But there's one hitch: It's not true.
The company's CEO, Tim Cook, acknowledged as much yesterday, during the big iPhone 6s unveil in San Francisco. "While they may look the same, we have changed everything about these new iPhones."
The new iPhones don't just look similar; they look exactly the same, with the exception of a new pink, nay Rose Gold, color option. It's not uncommon for Apple (or any technology vendor) to exaggerate when showing off new products. In fact, it's par for the course — the late Steve Jobs called the first iPad "magical" in 2010, and as far as I know, it never made anything disappear, or even levitate, for that matter.
But yesterday's embellishment rubs me the wrong way. As a long-time iPhone user, I was watching the event closely, with a focus on one specific feature that endlessly irks me about the current iPhone 6. When Apple purposefully avoided mentioning the feature during its event, I started thinking about other things the new iPhones lack.
[Related Feature: 4 things iPhone 6 does that Samsung Galaxy S6 can't]
The new Apple smartphones impress in many ways, and none of these missing features listed below are deal-breakers. I'm particularly excited about the potential of the 3D Touch technology built into the displays and the upgraded, 12MP iSight cameras. I also plan to wake up at an ungodly hour on September 25 to wait in line on what will surely be a brisk and rainy Boston morning, with all the other iAddicts who gotta have it, to make sure I get my iPhone 6s on launch day.
That said, Apple did miss the mark in a number of unfortunate ways.
iPhone 6s display dismay
The feature Apple blatantly glossed over during the big iPhone 6s unveil? Display resolution. The display resolutions of the iPhone 6s and iPhone 6s Plus are the same as previous-generation iPhones. More specifically, both the iPhone 6 and 6s have 4.7-inch Retina displays, with 1334 x 750-pixel resolutions at 326 ppi. The iPhone 6 Plus and 6s Plus have 5.5-inch Retina displays, with 1920 x 1080-pixel resolutions at 401 ppi.
So what, you ask? If it ain't broke, don't fix it.
Well, it is broke, at least compared to today's other high-end devices.
Ever since I reviewed the Galaxy Note 4, more than a year ago, I can't help but look at my iPhone's display with a bit of disdain. (The Galaxy Note 4 and Note5 both have 5.7-inch displays, with 1440 x 2560 pixels, at 518 ppi.) The iPhone 6 screen is not as bright or vibrant, and it lacks the same level of clarity as the past two generations of Samsung Galaxy Note phones. (The display on the Galaxy S6 is even better, which makes the iPhone 6 look even worse.)
Clearly, Apple prioritized other key hardware components over the display. Perhaps it thinks tagging a "Retina" onto the name of its displays is enough for most consumers. Perhaps it is. But not for me, and I'm disappointed.
16GB iPhone 6s storage not enough, 32GB not available
The new iPhones are available in three storage configurations: 16GB, 64GB and 128GB. Apple decided it didn't want to make a 32GB version available, and that's also unfortunate.
Fact is, 16GB is probably not enough for the average user, especially when you consider the new iSight camera feature that captures 4K video. Anyone's who tried to shoot a bunch of hi-res video clips in a short period of time knows how quickly a phone's storage fills (even with all those cloud storage options), and 4K files are huge if you record for more than just a minute or two. For me, the 16GB version isn't even an option, and I suspect I'm not alone.
Apple should release 32GB, 64GB and 128GB versions. A 32GB version still might not be enough for some folks, but it's unquestionably more suitable than 16GB of storage. I think 32GB would be enough for me, but now I'm going to have to shell out another $100 for the 64GB iPhone 6s instead of the entry-level phone. What's worse? I suspect that's exactly the way Apple wants it.
Where's the iPhone 6s wireless charging?
The world of wireless charging is rapidly maturing, and though the standards battle wages on, the mainstream masses are more than ready to ditch those cables and embrace charging pads of all shapes and sizes. I know I am.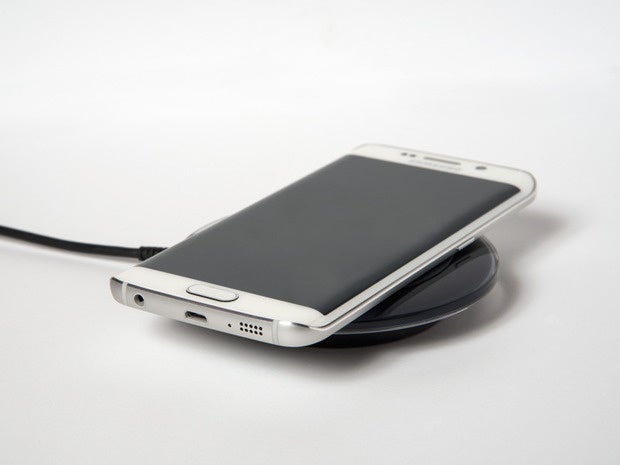 I use Samsung's Galaxy S6 edge along with my iPhone 6, and after using charge pads to power up the GS6 at home and in the office, plugging in the iPhone feels so … 2014. Downsides exist for today's wireless chargers — they don't charge as quickly as cables and they still need to plug into a wall outlets, so they're not completely wireless — but they're also convenient and can reduce unnecessary wear and tear on power ports.
Apple's Watch already charges wireless, too, so the company clearly could have built the functionality into the new iPhones if it wanted to. Knowing Apple, the company is probably working on its own proprietary wireless power standard so it can create a whole new market for compatible accessories. And that's not a good thing for consumers, at least those who value choice.
New iPhones a bit thicker, significantly heavier
While the iPhone 6s and 6s Plus look just like Apple's past generation smartphones, they're actually a little bit thicker and notably heavier.
The iPhone 6s is exactly the same height and width as the iPhone 6, but it's also 0.2mm thicker. The difference won't likely bother many iPhone users, but it does seem out of character for Apple, a company that prides itself on steadily slimming and trimming down each generation of its thoughtfully designed gadgets.
The difference in weight will, however, be more noticeable. For example, the iPhone 6s weighs a half ounce more than the iPhone 6 (an increase of 10 percent), and the iPhone 6s Plus weighs nearly three quarters of an ounce more than the iPhone 6 Plus (an increase of 12 percent). The extra heft might be due to new components related to the 3D Touch technology, and it could very well be worth the added functionality. But the weight increases are significant, and again, unlike Apple.
Both new phones are expected to be available for pre-sale on Sept. 12, and they should hit store shelves on Sept. 25. You can learn more on Apple's iPhone 6s Web page.
AS