David Chou upped his activity on social media sites about four years ago when a new job in Abu Dhabi imposed a vast physical separation between him, colleagues and important emerging trends in healthcare IT back in the United States. He's been a daily Twitter and LinkedIn user ever since.
Social media empowered Chou to establish strong relationships with other influencers and leaders in his industry. Now, with a couple years under his belt as CIO of the University of Mississippi Medical Center (UMMC), Chou also uses social networks to recruit talent, promote his department and its accomplishments, communicate internally with staff, and comment on emerging trends.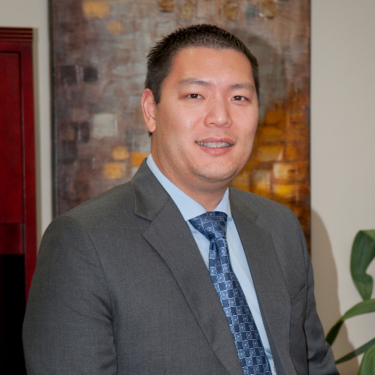 "I have a department of about 400 folks here, so the ability to talk to every individual employee is not easy," he says. "I try to utilize social as one of those spaces to put out my thoughts about where we're headed, some of the strategy initiatives and also share articles related to industry trends so folks can keep up on what's going on."
Chou's daily social media routine begins in the early morning, before work, and then resumes in full force following his workday. "Social media is not something you can just say, 'I'm going to spend an hour with,'" Chou says. "You really live it."
Twitter as a dynamic news feed, recruiting tool for CIOs
Twitter is now Chou's go-to news feed in the morning, and he uses it to find the latest updates, news articles and commentary on the IT industry. "Twitter is a good place for people to share ideas, or what's on their mind, and you can engage with the thought leaders," he says.
"Most of the Fortune 500 companies' CEOs or executive teams are on Twitter sharing what's going on with their industries, and what's going on with their organizations, so that's where you get a real good glimpse of their views," he says.
[Related How-To: 3 expert tips for LinkedIn power users]
Chou takes social seriously, but he doesn't feel the need to post, or check in, every hour. "People always believe that people who are extremely engaged in social are on it 24/7," he says. "If I have a five-minute or 10-minute gap. I will take a look at what's going on, I'll check my notifications, but I'm not constantly on my phone checking the social stream."
Participation and casual observance are equally valuable, Chou says, so he tries to strike a balance between listening and contributing to online discussions. And he takes new job candidates' social presence into account before hiring. "I tend to like to hire employees that are really active on social because it just shows another level of engagement."
Leveraging LinkedIn for networking, career advancement
During the past year, Chou started blogging, and he tries to regularly share ideas on LinkedIn's publishing platform. He enjoys the feedback he gets on industry-specific topics and leadership, and thinks it helps him grow personally. "Part of the reason [I blog on LinkedIn] is it forces me to really get deep into a topic and try to research it and learn as much as I can so I can really write about it," Chou says. "It's something to force myself to dig a few levels deeper on a topic of interest."
LinkedIn also effectively helps Chou make and reinforce professional connections for possible networking opportunities and career advancement. Facebook, on the other hand, is almost exclusively a personal play for Chou.
Social media advice for IT pros
Chou learned a few things from his experience on social, and he has three tips for CIOs and other IT professionals who want to sharpen their social media strategies.
First, CIOs should do everything they can to interact with their social connections. "Utilize social to drive engagement, whether it's with your peers, your staff or even your superiors," he says.
Listening is also key, and IT pros should embrace the opportunity to be sounding boards for others. "You really have to listen and see what's out there, because everyone has different perspectives," he says
[Related Feature: Why you shouldn't accept every LinkedIn connection]
Finally, CIOs should put in the necessary effort to determine how social tools work best for them, according to Chou, who suggests social can be great for recruiting, department branding or self promotion. "It does take effort and work, so it's not something you can do just because you created a Twitter account and you expect folks to just follow you," Chou says.
For Chou, social media is mostly a conduit for knowledge and a springboard to test ideas, as well as a way to connect with and engage new IT talent. For the most part, he enjoys his efforts on social — except for when he's inundated with impersonal and spammy sales pitches on LinkedIn.