CEO Allon Bloch says one key to the rapid rise is that they have a mix of true automotive startup experience with tech leadership, a blend the auto industry has struggled to find. (There seems to be a strong emphasis on the automotive or the tech, but not both, he says.) Bloch himself is the former co-CEO of Wix and former CEO of MySupermarket.com. For the auto cred, investor Steve Berrard led AutoNation, as the then CEO up until 1999, dominating in used car sales with just under 300 franchises and spot-name recognition with car buyers.
Another tactic involved differentiating themselves from the peer-to-peer car buying startups like Beepi, which typically force customers to accept whatever is available in inventory. Vroom tends to ramp up inventory by purchasing at auctions and through trade-ins (a model many car dealerships use) because car buyers usually have a make and model in mind. Bloch says they typically have around 38-42 cars available. After purchase, car buyers have seven days to test the car. If they don't like it, they can return it. (The cars arrive on a flatbed truck.)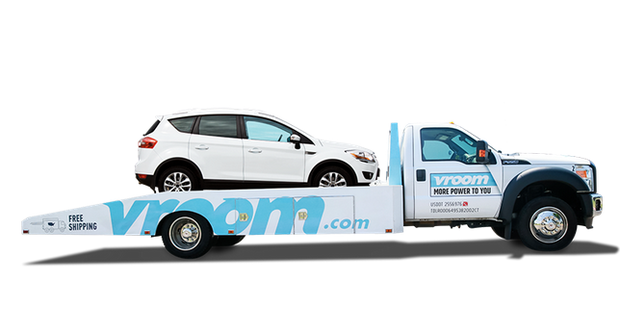 That Zappos model of online buying is the real accelerator. On Zappos.com, new customers know they can "test out" a pair of shoes and return them without any hassle. (Amazon has started copying this model and offers free shoe returns.) Vroom lets new customers drive their potential new ride for up to an entire week to make sure the vehicle is a perfect fit and meets their requirements.
"We thought the test-drive could stand to be improved, since they can be very high pressure and it's unlikely the circumstances of your test-drive will mirror the driving conditions of everyday life," says Bloch. "So we said all users who buy a car on Vroom can return it within a week for a full refund, we'll even pick it up for you. That way the customer gets enough peace of mind while still enjoying the convenience of having a car delivered straight to your door."
Between the investments from Elway, better inventory compared to P2P car sales, good tech and automotive leadership, and the Zappos model for trying out a used car, the company is ramping up quickly. Maybe your next car will have some Vroom in it, who knows?
Note: Traction Watch is a new column focused obsessively on growth, and is a companion to the DEMO Traction conference series, which brings together high-growth startups with high-potential customers. The next DEMO Traction will take place in Boston on September 16, 2015. Growth companies can apply to present, or those similarly obsessed can register here to attend.