HP's plan to lay off 33,000 workers over the next three years — the latest step in its massive restructuring — underscores the challenges the tech giant faces as it seeks to adapt to changing demands in corporate computing.
CIOs, many of whom are under pressure to inject digital capabilities into their businesses and support increasingly mobile workforces, are shifting spending away from enterprise hardware and services to cloud, mobile and analytics software. Incumbent vendors are scrambling to keep up, each in different ways. However, HP's answer to the challenges is the most dramatic and headline-grabbing.
[Related: HP to cut up to 30,000 jobs, mostly in services ]
In November, HP will split into an enterprise hardware and services business and a PC and printer businesses. CEO Meg Whitman says the move will enable the company to react more swiftly to the "tectonic shifts" in market demands. IBM, which in July reported its 13th consecutive quarterly revenue decline, is loading up on analytics and cloud software. Dell went private to remake itself as a cloud systems provider, free from what CEO Michael Dell has called the "90-day shot clock" that is Wall Street. Activist investors have called for storage provider EMC to break up amid slowing revenue growth.
The modern corporate computing profile
A poll of CIOs' recent IT investments shows how IT departments have reduced their reliance on enterprise hardware in favor of cloud services for computing infrastructure and also pared back desktop and laptop investments in favor of mobile devices, such as tablets and smartphones, as well as wearable devices. What do those IT environments look like?
Beth Israel Deaconess Medical Center is increasingly moving to cloud infrastructure services with the hopes of closing its data center when the hospital's lease is up in the next five years. CIO John Halamka says he's decommissioning HP and Dell servers as he moves more of his compute workloads to Amazon Web Services, where he's currently using 30 virtual machines to test and develop new applications. "It is no longer cost effective to deal with server hosting ourselves because our challenge isn't real estate, it's power and cooling," he says.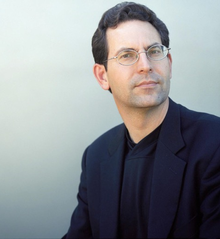 Halamka says he's also using software-as-a-service applications for learning management and electronic healthcare records, and is evaluating various cloud file storage services. Tired of email, some staff are using collaboration software from Slack and testing various types of enterprise instant messaging applications.
[ Related: HP's divide, layoff and conquer strategy a challenge for managers ]
The 8,000 Dell desktops the hospital maintains to input and access information are 4 to 5 years old, but could be phased out as staffers increasingly adopt mobile devices. Beth Deaconess doctors conduct their rounds with iPads, updating patient status from the tablets, or even Google Glass. Employees working from home are using iPads, iPhones or Macbook Airs. Halamka says he supports 6,000 iPhones, 4,000 iPads and 2,000 Android devices. "My client is something mobile and my compute is something cloud and my communication is Slack or Hipchat instead of Exchange or Outlook," Halamka says. "It's all a utility."
Cloud, mobile support digital transformations
The mobile and cloud mindset Halamka describes is starting to take over in the enterprise as CIOs apply such technologies to drive digital transformations. Forrester Research estimates that business technology designed to capture and retain customers will comprise $363 billion, or 54 percent of the $669 billion allocated for global technology spending for 2015.
[ Related: Memo to Carly: HP is shifting more work offshore ]
David Guzman, who is in his fourth year leading such a transformation as CIO of H.D. Smith, says he's moved the pharmaceutical wholesaler's hardware infrastructure from HP and Dell servers to a private cloud operated by IT service provider CSC. Employees access Office 365 from an assortment of Windows laptops, which are all virtualized, as well as from Macbooks. Roughly 100 of the company's salesforce access SugarCRM and FusionOps cloud analytics software from iPads. "We had our own data center when I got here," Guzman says. Not now. "We've really migrated away from making those [enterprise hardware] choices," he says.
Data centers remain key components of IT systems for many companies today, as some CIOs are taking a more casual approach to consuming cloud services. Covanta Energy CIO Stu Kippelman says that although he maintains a data center loaded with HP and Cisco hardware, his goal is to move to the cloud over the next 24 months. "We are purchasing less hardware," he says. The company uses Box for file storage and Office 365 for productivity, as well as Workday human resource software and PeopleSoft managed as a cloud service by Oracle. "Piece by piece, we are moving to the cloud." If those transitions are successful, Covanta may close its data center, he says.
Animal sciences concern Idexx Laboratories, which also still maintains a data center, is using AWS and Google cloud infrastructure for some applications, says CIO Ken Grady. The company is also testing Oracle cloud applications. To accommodate a shift from on-premises software to a "cloud-first strategy," he's tightly controlling the company's spending on new hardware. "As we plan 2016, new or refreshed hardware for our data centers that's not network-related now requires exceptional approval by my director of infrastructure or myself," Grady says. The reason? He wants to make sure Idexx doesn't buy hardware simply to support legacy applications. As for clients, the company purchases Dell laptops, iPads and Macs in accordance with employee preferences.
"The enterprise computing world is feeling the impact of a tablet-enabled, cloud-powered computing shift, and the old guard of enterprise infrastructure are going to have to work hard to adapt," Grady says.