6 Job Search 'Hacks' That Will Get You Hired
These six job search 'hacks' can help you set yourself apart from other candidates and put you on the path to land your dream job.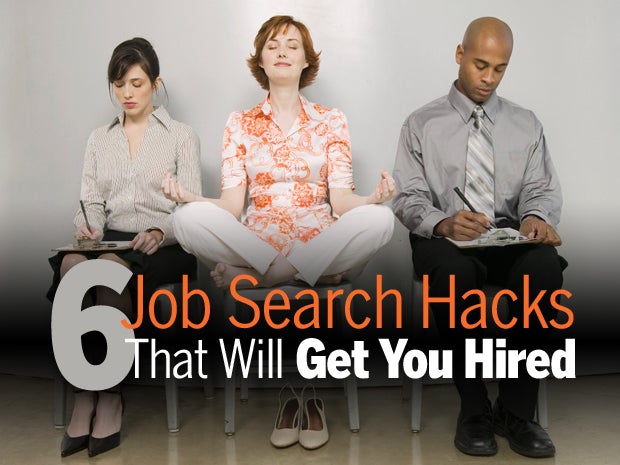 In a tight IT employment market, landing a job isn't easy regardless of how well-qualified you are. However, there is way you can gain an advantage. These six job search 'hacks' can give you a competitive edge on other candidates and put you on your way to a great career move.
Google Maps to Determine Comp
Will that job offer you're considering be enough to cover your cost of living? One way to gauge this is by using Google Maps and a real estate site like Trulia or Zillow to benchmark your expenses, says Rick Gillis, an author, speaker, thought leader, resume expert and career consultant.
"Many hiring managers and recruiters are even using Google Maps and sites like Trulia to see where candidates live and how far they'll commute," says Gillis. "This can be a great tool to ensure you're not living beyond your means and to gauge whether or not a compensation offer is going to be sufficient for you," he says.
Make a Word Cloud
If you're on Facebook, don't discount the usefulness of apps that create 'word clouds' based on your most commonly used words and phrases, says Gillis. When applied to your resume and cover letter, they can help ensure you're sending the right message and hitting all the right keywords from the job description, he says.
"If you're applying to a job, you want to make sure you've included all the keywords from the job description in your resume and other documents," Gillis says. "Use Wordle or another word-cloud generator to see which are the most frequently used terms, and then adjust accordingly to make sure you're sending the right message," he says.
Be a Storyteller
Don't just state the facts, insert some humor or deliver an anecdote. You'll keep the interviewer(s) engaged and interested, while still delivering your key points – that you're the right person for the job, a problem-solver, and have a great attitude.
"People always remember stories you tell them," says Gillis. "Obviously, the first tenet is to be honest – do not ever make up a story or an anecdote – but if you can wrap a humorous tale around an example of how you tackled a business problem, solved it and came away with new knowledge and experience, you'll definitely make a great impression," he says.
Volunteer Your Way to the Job
Don't present yourself as "out of work" or "inexperienced." Instead, search for volunteer or internship opportunities that let you add skills, bolster those you already have, or allow you to gain experience in a new industry.
"While volunteering is a positive, it's best if it is related to the type of job you're trying to land, says Rona Borre, CEO of Instant Technology, an HR consulting and recruiting firm, even if that means being able to show 'soft skills' like leadership, management and public speaking.
"If you're going to help your community in ways that aren't related to your job search, but shows something about your character, be able to tie that experience to your on-the-job skills," she says.
Make LinkedIn Interactive
LinkedIn's more than just a professional social network. Taking advantage of the interactive nature of the site can be a conduit to an interview and even a job offer, says Jayne Mattson, senior vice president at Keystone Associates, a career management and consulting firm.
"I encourage my clients to post articles. You want people to understand you're in the know about your industry, that you're on the search for a job," says Mattson. "Share articles with people in your network, start discussions within groups. Become a lightning rod of opinion. Pose questions about trends, tools, tips, tricks; anything to start a discussion that can help you 'strut your stuff' and hopefully make those online connections," she says.
Provide an Online Portfolio or Make a Website
Don't just list your accomplishments and outline projects on your resume. Include links to published work, examples of projects you've completed to highlight your skills and achievements.
"In this day and age, you must go beyond being just a 'consumer' on the Web," says Strikingly.com co-founder David Chen. "Having a personal website not only gives you control over your branding and your online persona, it shows prospective employers that you are serious, dedicated, and that you've put in the time and effort to interact through the Web," Chen says.
Presenting an online portfolio with work samples, a resume, links to social media profiles and other information can give employers a powerful, holistic picture of candidates and their strengths, Chen says.
Copyright © 2014 IDG Communications, Inc.
Next Up: Check out these related slideshows