In a trial that began last week in San Francisco Superior Court, Ellen Pao's $16 million dollar lawsuit against Kleiner Perkins Caufield & Byers, Silicon Valley's most iconic and powerful venture capital firm, has all the potential to go down as a watershed moment exposing the underbelly of sexual discrimination in the tech industry.
At the heart of the courtroom drama are plain words such as "team player," "entitlement," "salesmanship" and "thought leadership" — overused business jargon that can mask personal bias.
Pao contends she was passed over for promotion, belittled, excluded from events, and ultimately fired due to the actions of male co-workers empowered by a "Boys' Club" corporate culture at Kleiner Perkins. Pao also says she endured months of unwanted sexual advances from another junior partner, Ajit Nazre, eventually succumbing "on two or three occasions" before cutting off their relationship, SFGate reports.
If the Slipper Fits …
Boosting Pao's claims, former Kleiner Perkins partner Tracy Vassallo testified on the first day of the trial that she, too, faced unwanted sexual advances from Nazre, who allegedly showed up at the door of her hotel room in a bathrobe and slippers, Recode reports. Meanwhile, defense for Kleiner Perkins produced text messages from the Pao-Nazre breakup showing that she knew he was married but still wanted him to run away with her.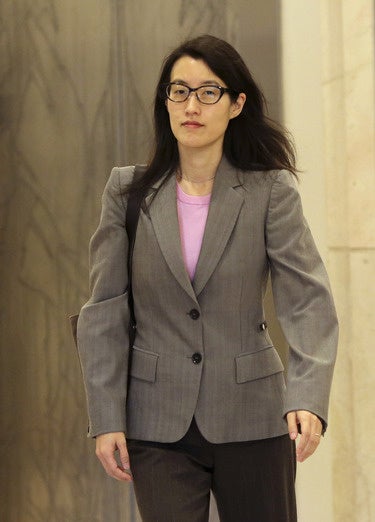 [Slideshow: 12 Ways Silicon Valley Hates Women]
Such salacious stories, however, are tangential to the real problem facing women who are trying to carve out a career in the tech industry. A report by Joint Venture Silicon Valley, a regional organization of government and industry leaders, found that the Silicon Valley gender pay gap is one of the largest in the country. In 2013, men with college degrees earned between 52 to 61 percent more than women with the same degrees.
Silicon Valley venture capital firms appear to be the worst offenders when giving equal opportunity to women. A ground-breaking Babson College study found that only 15 percent of venture capital-funded companies have a woman on the executive team, and 2.7 percent have a woman CEO.
[Related: Why Venture Capitalists Don't Fund Women-Led Startups]
It doesn't take a genius to realize this misogynistic attitude trickles down to performance reviews and promotional opportunities for women techies in the trenches.
For instance, Kleiner Perkins claims Pao was passed over for promotion because she wasn't a team player and was difficult to work with at a firm that values teamwork. Yet Pao's attorney argued that male co-workers exhibiting similar traits were described as "territorial" and "tough" on their performance reviews.
Herein lies the crux of the problem.
The Hidden Meaning of Words
Kleiner Perkins accused Pao of feeling "entitled" to receiving seniority and power, yet this same behavior can be seen as self-confidence in someone else, say, a male worker. Kleiner Perkins described Pao as having poor salesmanship — "she did not have the presence, she did not have the sales skill, she was not a self-starter" — whereas this merely may be indicative of a woman having to present and sell in a Boys' Club environment.
For the coup de grace, Kleiner Perkins says Pao lacked "thought leadership." In an industry where these words, along with the buzzword "innovation," are prized more than all others, it begs the question: What exactly is thought leadership? Can lots of people have it? Is it measurable?
Pao's attorney produced a graphic showing the head shots of six Kleiner Perkins junior partners in 2011, including Pao, Vasallo, another woman and three men. The three women were hired before the men, and Pao was the only one among all of the employees to have a win in her portfolio — a company that had been acquired or went public. Yet the three men were promoted to senior investing partners; none of the women were promoted.
Maybe the three men showed "thought leadership."
There's more to come in this story as the trial has just begun, and perhaps there's hard evidence that promotions and non-promotions were warranted. But we can already see the problem with ambiguous words. They can be used to justify actions without having concrete value.