In 2014, Facebook finally, and formally, embraced video, and 2015 is poised to be a blockbuster year. Facebook users combine for more than 3 billion video views each day, and that number continues to climb with no end in sight.
The number of videos posted per user worldwide increased by 75 percent year-over-year in 2014, and some countries are outperforming that average in 2015. Video posts jumped 138 percent in the United Arab Emirates, 93 percent in France, 90 percent in Italy and 88 percent in the United Kingdom, according to Facebook. Canada saw Facebook video-post growth of 56 percent, Hong Kong increased by 53 percent, while video views in Australia grew by 52 percent and by 36 percent in South Korea.
This week, the company also announced that as of last September more than half of all daily Facebook users in many countries, such as the United States, Brazil, Germany, Spain and Singapore, watched at least one video per day.
"Today, three billion video views will happen," says Tom Brown, director of Facebook's Creative Shop in North America, who spoke yesterday during a press event at the company's headquarters in Menlo Park, Calif. "[To] put that in context, there's about a billion searches that will happen today and about 2 billion photos shared. So you can see the role that video is playing in the experience on Facebook with people and with businesses."
YouTube, the reigning king of online video, said it generated more than four billion video views per day in early 2012. The company hasn't updated its figures for daily video views since then, but it says the number of hours people spend watching videos on YouTube was up 50 percent in 2014, compared to the previous year.
[Related Feature: 7 reasons friends unfollow you on Facebook]
Facebook's growth was especially strong in the United States in 2014, where video posts per person grew by 94 percent compared to 2013, according to Facebook. With 1.39 billion monthly active users, Facebook also saw double-digit growth in video posts in other countries.
"Video has become a core vessel to tell stories," Brown says. "It wasn't that long ago when there was still some debate internally at Facebook whether or not video was core to the Facebook experience.
[Related News: Facebook, Twitter and LinkedIn dominate ad market growth]
"People come to Facebook and Instagram to share their stories and to listen to other stories," Brown says. "Stories are fundamental to being human. That's how we learn, that's how we grow, that's how we tell the world where we want to go and who we are. And that hasn't changed since we've been walking on this planet."
Last summer, the Ice Bucket Challenge, a social-media focused fundraising experiment for ALS, took Facebook and many of its users by storm.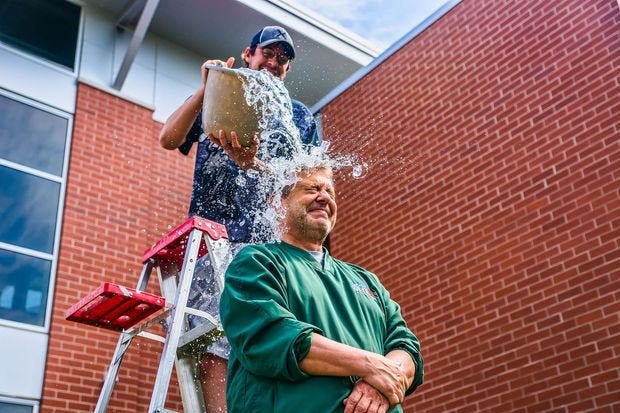 [Related News Analysis: Why IT should be skeptical of 'Facebook at Work']
"That was a really interesting exposure to how people rallied around a cause and created their own video," Brown says. "It really exploded and it showed and validated that truly is native to the experience."