Few things in the workforce present as many challenges for corporations as expense reports. Filing them is a task few enjoy and most avoid for as long as their bank accounts can bear the burden. Zoho wants to alleviate some of the pain with a new expense reporting application that's tightly integrated with its suite of productivity and collaboration tools.
[ Related Feature: Google for Work vs. Microsoft Office 365: a comparison of cloud tools ]
Zoho Expense, available today for PC and as mobile apps for iOS, Android and Windows, integrates with the company's back-office accounting application, Zoho Books, and it aims to streamline the expense filing, approval and reimbursement processes, according to Raj Sabhlok, president of Zoho Corp.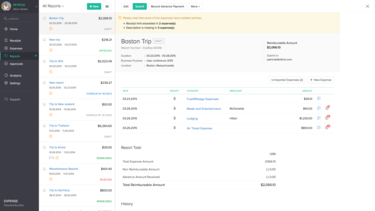 "Today, the combination of an expense application and accounting application from one vendor is unique," Sabhlok says.
Why CIOs should care about Zoho Expense
Zoho Expense, which costs $15 per month for 10 users and $2 for each additional user, represents the latest step in Zoho's plan to deliver an integrated, cloud-based framework of apps for employees and their employers.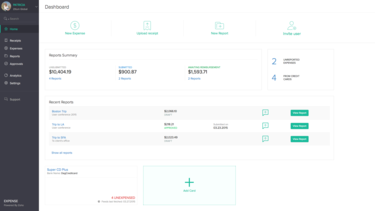 "The first phase of the cloud left companies with disparate applications," Sabhlok says. "Customers are now realizing that they need their critical business applications to seamlessly integrate — to share data."
[Related News: Google Drive for Work gets new IT friendly features ]
Zoho Expense includes automated expense recording, credit card statement imports, and faster approvals and reimbursements, as well as integration with Zoho Books, Zoho CRM and Google for Work. This shift is of particular importance to CIOs and IT managers, because this type of advanced functionality has historically been reserved for companies with deep pockets and an army of IT professionals, according to Sabhlok.
Sabhlok says the company's sweet spot is small and midsize businesses, but it can also scale for larger companies. Zoho is working to build in additional features that will let salespeople create expense reports using Zoho CRM and quickly associate the expenses with specific accounts or sales prospects.