Reducing inventory used to be a forward-thinking strategy for cutting expenses. Today, it's standard practice. That's why the savviest manufacturing leaders are focused on making improvements where they count most—on the production floor.
Meet Green Flash Brewing, Ralco Industries and Dominion Liquid Technologies (DLT), three organizations that turned to cloud manufacturing to shave inventory costs, improve traceability, and achieve near 100 percent inventory accuracy—all while dramatically improving product quality and production capacity.
For Mike and Lisa Hinckley, the business is important, but the beer comes first. The founders of San Diego-based Green Flash Brewing enjoyed immediate success with their groundbreaking WestCoast IPA, but then hit a roadblock: their manufacturing management system couldn't keep up with increasing demand. It worked well when one product was being introduced, but couldn't provide the flexibility or functionality to ensure superior product quality during spikes in production.
Inventory was also an issue for Auburn Hills, Michigan-based Ralco Industries. The company suffered from inconsistent product quality, wasted employee time, excess scrap, and far too much reliance on expedited shipments. Inventory accuracy was at 50 percent.
"We conducted grueling physical inventories every month, and they would be off within the following week," explains Jim Piper, president of Ralco Industries. "We never knew if we had enough parts to build a setup."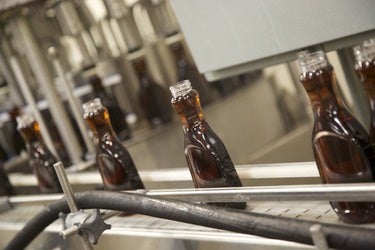 Dominion Liquid Technologies (DLT) fell into inventory issues when it acquired the financially troubled Flavor Syrups International. To perform the kind of business transformation the organization required, executives knew they needed to address problems everywhere, from the shop floor up.
"It was very clear that a new ERP solution would help us to build a more efficient business, reduce waste, and grow rapidly while delivering quality products through every production run," sais DLT's president and CEO, Charlie Cain.
All three companies turned to one ERP software solution: Plex Cloud Manufacturing.
Utilizing Plex's inventory management software, Green Flash Brewing can now maintain its focus on product quality rather than IT—essential for any manufacturer of craft products. The company has increased its brewing capacity to up to 100,000 barrels—while eliminating mountains of spreadsheets from its financial processes. Today, Green Flash makes exactly what it needs and ships it on time while achieving 99.7% inventory accuracy. Inventory discrepancies are down from $155,000 to a known $647.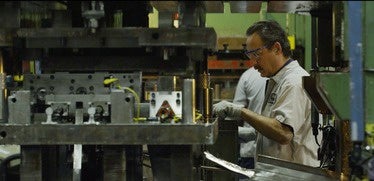 Ralco Industries integrated Plex with the programmable logic controllers (PLCs) on all of its shop floor control and engineering equipment and achieved ROI in just over one year. The company has reduced its annual premium freight costs by more than 20 percent and its scrap rates by more than 60 percent. Greater efficiency saves the company about $100 per purchase order—and Ralco has reduced its inventory by 15 percent. Since deploying Plex, the company has received numerous awards for innovation and use of technology in the cloud manufacturing process.
DLT used Plex to improve its traceability, quality and inventory control capabilities. The new system has delivered real-time inventory management software with nearly 100 percent accuracy. DLT employees now enjoy instant access to business and operational information, and have greatly enhanced quality management due to real-time quality checks and traceability.
"Inter-department communication has improved tremendously and the system has had a spectacular effect on the efficiency of our production floor," says Cain. "The system has not only brought our business up to date, it has given our customers an even greater level of security and satisfaction. And that's never a bad thing."