Editor's note: Traction Watch is a new column focused obsessively on growth, and is a companion to the DEMO Traction conference series, which brings together high-growth startups with high-potential customers. You can register here to attend.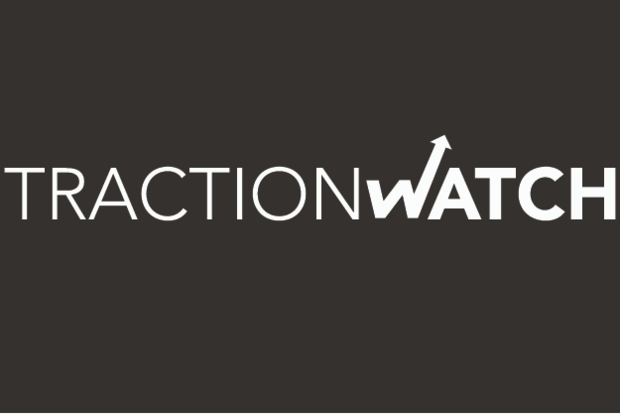 If you haven't heard of the business intelligence company Domo, you can be forgiven because it's been in self-imposed stealth mode since 2010, while it's been growing spectacularly. Well, the cat is now out of the bag, as the company just closed a huge funding round that catapults its valuation to $2 billion.
Domo is a business intelligence dashboard that hooks into just about any database. Want to track your customer relationship management activity and compare it against your revenue? No problem, you can monitor that data like you are comparing the speedometer in your Corvette against the RPM indicator. The interface is clean, friendly, and very (ahem) intelligent.
The Utah-based company had starting revenue of $50M in 2014 and is on track to do $100M this year. In February of 2014, it had about 500 customers. Today, the company boasts 1,000 customers. And it employs 600 people.
Doubling revenue and customers in one year is no small accomplishment for a company that, for the past few years, barely answered any questions about their product or showed off a public demo.There are four main reasons for the incredible growth, some that are beyond anyone's control.
1. Democratization of Data. The shift from IT "running the shop" to having business units make their own decisions to look for external solutions is now in full swing. Data is no longer housed behind a chain-length fence where marketing or customer service are clueless about the value and the benefits; more and more, they are managing the budget for IT services.
2. Rise of the Cloud. The spread of cloud technology has also fueled growth for services like Domo. All of the data is now in the cloud, and easier to get to via APIs. There also isn't the same hierarchy of indecision when it comes to in-house IT services. Business units can not only look for their own IT service provider (and pay the bill), they can run everything externally.
3. Businesses Run on Data. Data is the fuel that runs businesses, and Domo lets decision-makers mash up data from different sources to deliver insight immediately. Business units see a clear value. They have hand-picked Domo as a way to track business intelligence, and they can see the value for themselves. When they monitor critical data, they see it firsthand.
4. Beautiful Design. Customers just seem to love the tool. They enjoy using the interface and find it to be intuitive and useful. Indeed, it has an appealing look that almost "gamifies" business intelligence.
CEO Josh James expects to see the hyper-growth continue in years to come, and he has a good track record in that regard. He founded Omniture and sold that company to Adobe for $1.8B in 2008. So far, Domo has raised $248M from investors. It's finally ready for the limelight.