Could Detroit be the Next Technology Hub?
This month's Fortune article asks the question: Is Detroit the next Silicon Valley? While on the surface these two areas seem quite different – one known for auto manufacturing and the other a hub for technology – the two areas are more similar than you might think. Today, the industries are colliding and shop floors are going hi-tech.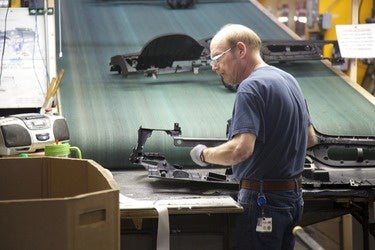 Detroit didn't get its nickname by chance. The Motor City is home to tens of thousands of auto manufacturers and suppliers. While the stereotypical factory may come to mind – with repetitious assembly lines making part after identical part filling the shop floor – today's shop floor is a hub of technology, full of sensors, electronic controls and automated equipment.
These facilities might sound more like something found in Silicon Valley rather than Detroit, but it's not the case. In fact, manufacturers in Detroit are investing in new technologies at a rapidly growing rate to compete more effectively in the global market. For example, did you know the price of automobiles has increased less than a percentage point annually while median incomes grow annually by almost 3%? Cars are getting more affordable every year due to technology and advancements in shop floor control.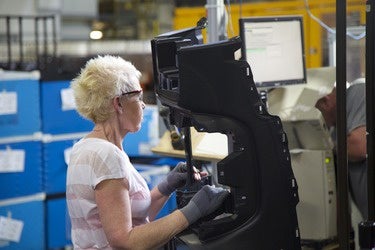 While this may be news to some, it's not news to Plex customers. They've been applying technology to reduce costs and improve efficiencies for years. Just look at Detroit-based automotive supplier Inteva Products. When Inteva launched the Plex Manufacturing Cloud onto its shop floors, they cut IT costs by one-third and improved efficiencies across the board, playing a part in the overall efficiency trend in the automotive industry.
As the modern shop floor becomes filled with connected machines, tools and people, it might make you think: Will the Motor City become the next hub for technology? Time will tell. But as manufacturers strive to meet customer demands and compete in the global market, the need for flexible, real-time technology to power the shop floor will continue to increase, positioning the Motor City as a great place for technology to grow.