Today's supply chain management software can deliver real cost savings to manufacturers—but there's a catch. The most robust platforms often require a major investment of IT personnel and budget. That cost can be a huge barrier to entry for organizations working on tight margins or distract manufacturers from what they do best: building great products.
Three Manufacturing Companies Find Success with Cloud ERP
Hoping to establish better business processes without adding to their IT burden, leaders at three mid-sized manufacturers recently switched to cloud ERP systems that were not only more cost efficient, but fast to deploy, simple to customize, and flexible enough to meet their current and future needs. These solutions allow them to focus on better manufacturing, not IT projects.
Ralco Industries is an automotive supplier specializing in precision welded assemblies, metal stamping, design, tooling, and prototyping. With its inventory accuracy hovering around 50 percent and staff spending far too much time conducting monthly physical inventories, Ralco knew it needed a single software system that could integrate all facets of its manufacturing business.
When automotive manufacturer Inteva spun off as an independent company, one of its first challenges was figuring out how to unite three continents on one platform. Inteva faced a 12-month deadline to not only migrate its entire infrastructure and application environment, but also reduce IT costs from 2 percent of revenue to less than 1 percent.
Firstronic is an electronics manufacturing services (EMS) provider that's benefiting from a trend called "reshoring" in which clients that moved much of their manufacturing to developing nations are now bringing their business back to U.S. providers. The company recently began looking for a cloud ERP system that could provide the scalability it needed without burdening internal IT resources.
Each of these manufacturers chose Plex ERP. And each has found that leaving technology in the cloud can rain down benefits on the whole business.
Skinny IT Beefs Up the Bottom Line
Says a Ralco representative: "Plex is an IT department on call, and because they maintain and upgrade everything for us, I'm now a one-man IT department. They are responsive and fast, and they care about the customer. Most issues can be addressed with a simple email."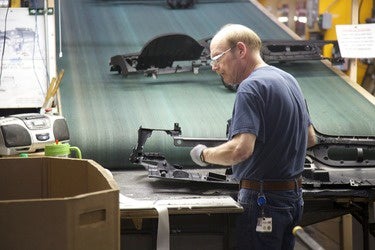 Inteva conducted an intensive global search before selecting Plex to replace 11 of its systems. Today, all 1,200 of its system users around the globe can access the same information, produce the same reports, and make critical business and operational decisions in real time using cloud ERP.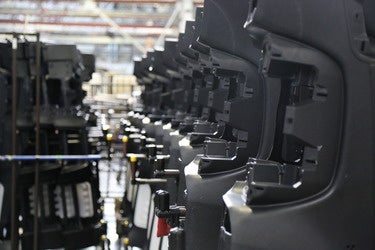 "Inteva has exceeded our cost-savings goal," says Dennis Hodges, Inteva's CIO. "We have saved significant maintenance and resource costs and trimmed one-third off our monthly IT budget. The key is how Plex is supported. It is managed off-premises, so we don't have to worry about the day-to-day challenges of keeping the system up and running."
Since launching Plex ERP, Firstronic has gone into production for new contracts that translate into hundreds of thousands of units per product line—and will represent a 300 percent growth in the business. Because Plex allows Firstronic to track and monitor performance, the company can manage its explosive growth without adding resources.
"Plex is the perfect solution for companies like us," explains John Sammut, Firstronic's CEO. "It offers the functionality of the 'big guys,' but doesn't bog us down like they would. Instead, it offers the flexibility and scalability needed for mid-sized manufacturers that are growing quickly."