Just like our crazy weather patterns – high summer temps in Boston as snow falls in Colorado – we continue to see some real volatility in CIO appointments. And while we do tire of talking about the weather, we are happy to report on these recent executive moves!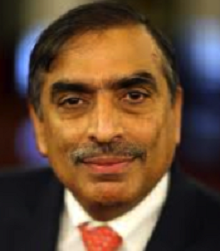 TIAA-CREF has named Rahul Merchant as EVP and Chief Information Officer, effective April 27. Rahul has more than 30 years' broad experience in business, technology, operations and private equity, and as CIO of TIAA-CREF, will report to COO Ron Pressman.
Terry Ledbetter, former CIO at Bass Pro, is the new CIO at Meijer.
Jennifer Hartsock has been named Chief Information Officer at Cameron International, filling the role that was previously held by Hunter Jones.
John Halper was named as CIO with Interpublic Group of Companies. Previously, John was the Chief Applications Officer for the firm.
UGI Utilities has announced that Thomas Lord is the new Vice President and Chief Information Officer.
Melvin Kirk is the new CIO with Ryder System. He replaces Keyvan Bohlooli, who has retired. Melvin joined Ryder in 2012 as Vice President of Maintenance, Engineering & Quality Operations within the Fleet Management Solutions organization.
United Stationers announced that Janet Zelenka has been promoted to SVP and Chief Information Officer. Janet started with the company in 2006.
Advantage Sales & Marketing announced that Yul Vanek recently joined the company as CIO, filling the role previously held by David Cortese, who has transitioned outside of the IT group.
Arthur J Gallagher (AJG) has appointed Sean Connelly as its global chief information officer. He succeeds Eric Dean, who will retire in June.
Akash Khurana recently joined McDermott International as VP & Chief Information Officer, following the departure of Maurice Tayeh. Previously, Khurana served as Director, Global Information Technology (Product Lines & Oil Field Operations) at Baker Hughes.
The University of Alabama named Curtis Carver as their next VP, Chief Information Officer. Curtis was previously vice chancellor and CIO with the University System of Georgia.
John Dorman has been appointed Chief Information Officer with ManTech. John has more than 30 years of IT experience in both the public and private sectors.
LouAnne Annino has been named Chief Information Officer & Vice President, eCommerce at Rexel. LouAnne was previously the company's Vice President, Pricing & eCommerce.
Anthony Crutcher has been appointed the first CIO for the combined companies of Accuvant and FishNet Security. Previously, Anthony was SVP and CTO with Sitel.
Dan Hein, serving as interim CIO since August 2014, was named Chief Information Officer for PeaceHealth.
Brennan Lehman has been promoted from Director, Technology Application Solutions to Chief Information Officer at Mosaic Life Care. Brennan leads the development and stability of the organization's clinical technology systems.
Amherst College named David Hamilton as CIO. David joined the school in 2006 as web services director and since the fall of 2014 had been serving as interim CIO.
PRA Group announced that Deborah Cassidy will join PRA Group's executive management team as their new CIO.
Maureen Minard, formerly with Aeropostale, is now CIO with Fairway Markets.
Biopharmaceutical company Incyte Corp. named Steven Lerner as its new CIO. Steven replaces Roger Hoilman, who is retiring after 14 years with the company.
The University of Ohio announced that effective June 22, Craig Bantz, who is currently the associate chief information officer at the University of Minnesota, will become associate vice president for the Office of Information Technology CIO at OU.
Tim Waire has joined the Cystic Fibrosis Foundation as CIO. Prior to that role, he was Interim CIO with Quest Diagnostics and held divisional CIO positions with Constellation Energy.
Walt Meffert recently joined HVHC as Chief Information Officer, filling the role that was previously held by Michael Thibdeau.
Wisdom Tree Investments has appointed David Yates as the company's first CIO. David was previously with McKinsey & Company.
Luke Moranda was appointed SVP and CIO with Options Clearing Corp. Prior to joining OCC, Luke was with JPMorgan Chase.
Harbin Clinic has named Andrew Goodwin as CIO responsible for leading and managing clinic-wide information systems and all information technology functions.
AIP Aerospace hired Rajesh Kasaraneni as CIO with responsibility for IT across the company's portfolio of aerospace subsidiaries, which includes Ascent Aerospace, Composite Horizons and Texstars.
Union County College in New Jersey has appointed Inder Singh as CIO. Singh brings more than 25 years' experience, most recently serving as associate VP of IT at The Culinary Institute of America since 1986.
Isaac Sacolick started as the Global CIO and managing director of Greenwich Associates in Stamford, CT, also earlier this year. Prior to joining Greenwich Associates, Isaac was with McGraw-Hill for many years, most recently as CIO of their construction division. Before McGraw-Hill, was with TripConnect, Inc. and BusinessWeek.
Emery Financial announced that Bob Rowe is the new Chief Information Officer for the company. He brings more than two decades of experience in the finance industry and has a long track record of adding value through the implementation of technology
Primary Capital Mortgage named Walt Carter their new Chief Information Officer. Walt has more than 25 years of experience in technology leadership roles.
Supply chain and freight brokerage services provider PLS Logistics Services has appointed Jon Herberger as CIO. Jon was most recently SVP and CIO at marketing services company Imagitas.
WRAPmail, Inc. has appointed Greg Partin as their new CIO. Greg has more than 15 years' software development experience in internet-based enterprise systems for several Fortune 500 companies.
Greg Russell – formerly of Amazon – was named as the new CIO of the Seattle Police Department
B2R Finance has appointed Paul Behm as its first Chief Information Officer.
TrustCommerce announced that Eric Hanson joined the company as its first Chief Information Officer.
If you have CIO job news to share, please get in touch with me! Till next time-
Martha