Last week, I finally received my Apple Watch. I plan to write a number of related Watch tips and tricks stories, and I like to be able to provide visual aids in my posts whenever possible, so one of the first questions I asked myself was, How do I take a screen shot on the Apple Watch?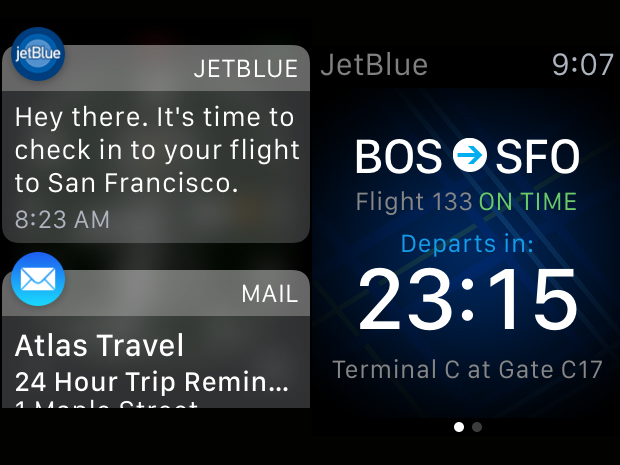 I mostly use screen shots for articles like this one, but you may want to simply save a piece of information that's on your display or capture an image of your Apple Watch screen for troubleshooting purposes. Thankfully, Apple built a simple screen shot function into the Watch OS that lets you quickly capture your Watch's display and then save a .PNG file to your iPhone's camera roll.
How to take a screen shot on your Apple Watch
Navigate to the screen you want to capture.
Make sure your Watch is awake and its screen is lit.
Simultaneously press and hold the Digital Crown/Home button and the Side button until you see your Watch display momentarily flash.
Visit your iPhone camera roll to access and share your Apple Watch screen capture.
AS
Al Sacco was a journalist, blogger and editor who covers the fast-paced mobile beat for CIO.com and IDG Enterprise, with a focus on wearable tech, smartphones and tablet PCs. Al managed CIO.com writers and contributors, covered news, and shared insightful expert analysis of key industry happenings. He also wrote a wide variety of tutorials and how-tos to help readers get the most out of their gadgets, and regularly offered up recommendations on software for a number of mobile platforms. Al resides in Boston and is a passionate reader, traveler, beer lover, film buff and Red Sox fan.