Editor's note: Traction Watch is a new column focused obsessively on growth, and is a companion to the DEMO Traction conference series, which brings together high-growth startups with high-potential customers. The next DEMO Traction will take place in Boston on September 16, 2015. Growth companies can apply to present, or those similarly obsessed can register here to attend.
This is the fourth in a series of posts profiling the Spring 2015 Demo Traction Champions. Talkdesk was named a Traction Watch: Smart Data Champion. Read more about the winners in "Traction Watch: Meet The Spring 2015 DEMO Traction Champions."

Before the Web took off, customers actually called companies for service. You needed to fly from one coast to another? You called United and spent 20 minutes on the phone hearing about the various flight options, booking the one that suited you best, and giving the agent your credit card information.
By 2005, customer service had largely moved online. Consumers became used to clicking to buy a product or service without talking to anyone on the phone.
Today, that's all changing again, said Gadi Shamia, COO of Talkdesk, which just raised $15 million in a Series A round from Storm Ventures. Talkdesk was one of two Spring 2015 DEMO Traction champions in the Smart Data category. Shamia, speaking at the DEMO Traction conference in San Francisco, said that customer service now is "mobile and real-time."
If you want food, you click a button in an app and have it delivered. Need a ride? Fire up Uber, tap a button, and a car is on its way.
"People are used to clicking a button to get products and services delivered right away, and they want to get customer service the same way, in real-time," Shamia says. "If the food you received from DoorDash is cold, you're not going to wait for someone to reply to your email. You want an answer now."
The increased expectancy of immediate customer service has fueled a $20-billion annual call-center software marketplace, Shamia notes. But here's the problem. In many cases, those call centers are served by phone systems created in the 1980s and 90s, when "call centers were cost centers, not business opportunities," Shamia says.
And so, in 2011, Talkdesk was born. The concept: Enable businesses to "create a call center in five minutes" using only a Web browser; no hardware or software installations required. Plus, Talkdesk "integrates with everything in your company," Shamia says, including Zendesk, Shopify, Bigcommerce, SugarCRM, Salesforce.com's Desk, LiveChat, Google Contacts, and others.
All the information from the integrated systems flows into a customer 'news feed.' "When a customer calls, you see information about them in your browser," Shamia explains. For example, you can see if the customer has an open ticket ticket from Zendesk or recently made a purchase through Shopify, giving the call center agent a more holistic, real-time view of that customer.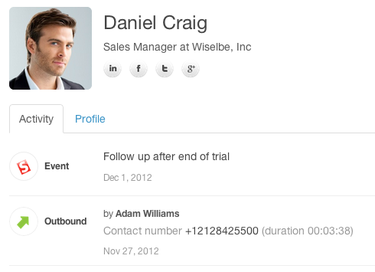 Talkdesk has an "IFTT-like interface," Shamia says, meaning you can create rules so that if one event happens, it triggers another. If a call session ends with an escalation, for instance, Talkdesk would automatically create a ticket in Zendesk, mark it as high priority, and send it to the escalation queue.
Talkdesk's other strength is its monitoring and reporting, enabling administrators and supervisors to monitor live calls and receive real-time and historical analytics.
Talkdesk began in Portugal, cofounded by Tiago Paiva and Cristina Fonseca, VentureBeat reports. They built the first version using Twilio's cloud-based API, which enables developers to build "intelligent and complex communications systems."
The Talkdesk team presented their technology at Twilio's conference in 2011, which led to $450,000 in seed funding from 500 Startups and a variety of angel investors, says VentureBeat. In September 2014, Talkdesk received 3.15 million dollars in funding and said it was on track to make $4 million in revenue that year and had more than 1,000 customers and 25 employees. And it just raised another $15 million, as mentioned above.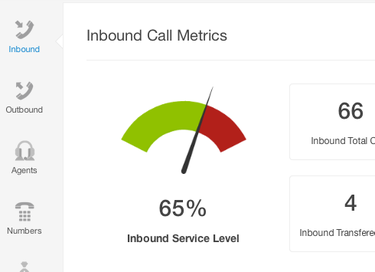 Even so, some believe the cloud-based call center market is maturing and some industry shakeout is likely.
DMG Consulting LLC predicts the cloud-based contact center market will grow by 20 percent in 2015 before slightly dipping to 18 percent in 2016 and 2017 and 16 percent in 2018.
"Although the percentages are expected to decrease, the number of new contact center infrastructure seats is expected to grow every year during this time period," according to DMG. "Users should be aware that market consolidation is likely and will occur over the next several years, as there are too many vendors competing to meet the current market demand."
However, Talkdesk's growth will come more from taking existing marketshare. And it's off to a great start. Talkdesk is growing "exponentially," Shamia says, with an expanding client roster featuring the likes of Fitbit, Dropbox, The Weather Channel, and Anki.