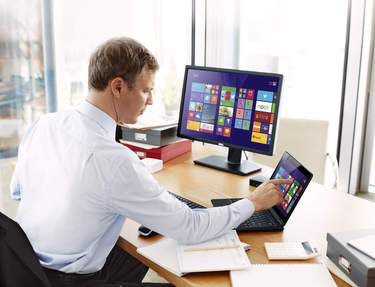 By Roger Bjork
Many solution providers claim their offers deliver "end-to-end mobile enablement," but what does that really mean? I think it's important to ask: what should it mean? When customers hear this term, how are they defining it—what kinds of expectations do they have? Those I have talked with say what they want is a solution with breadth and depth of offering, management simplicity and flexibility to migrate over time.
Breadth refers to support for the platforms customers need to incorporate into their mobility initiative: the variety of devices and form factors, including smartphones, tablets, laptops and PCs and the major operating systems, including Windows, Mac, iOS and Android.
A worthy solution should include all the capabilities required to manage and secure these platforms, including mobile device management (MDM), mobile applications management (MAM), mobile content management (MCM), a secure enterprise workspace, user self-service and real-time compliance reporting. Also provided should be the broadest range of security options, including secure remote access, identity and access management (IAM), encryption and policy management, data loss protection (DLP) and remote wipe.
In addition, make sure your chosen solution includes hardware—servers, PCs, laptops and tablets—and professional services such as consulting, managed services, support and custom application development, which enables IT to take full advantage of mobility.
Depth refers to the robustness of the capabilities for each element of the solution. For example, for MDM, does the solution automatically track inventory and support personal and corporate devices? Does it simplify security and policy enforcement? Does it support rapid provisioning and de-provisioning? Does it include a user self-service portal for downloading and supporting approved apps? Simply put, the breadth of a solution is insufficient if the capabilities of the various elements are limited, because that forces the purchase of additional point solutions.
Another critical customer need for mobile enablement is simplicity. IT managers are wary of introducing yet another solution that they will need to figure out how to incorporate, support, train on, etc. This is especially true if they work with separate vendor onboarding processes and complex pricing and licensing schemes. The most attractive solutions to IT are ones that simplify these processes and offer a broader solution set that demonstrably works together and includes consolidated management.
Last but not least, any complete end-to-end mobile enablement solution should possess the flexibility to be incorporated into the existing IT infrastructure over time. After all, going mobile isn't simply an IT solution; it's an organizational transformation involving IT, legal, HR and business users across almost all departments. They're all key stakeholders and have different needs that continuously evolve. In addition, IT is charged with making the transformation happen, but rarely has the budget to make it happen all at once. So while everyone wants a broad and deep solution, IT likely needs to create an implementation roadmap and work with a vendor that will support its customers over the long-term.