NBCUniversal is a major media and entertainment company that owns and operates a portfolio of television networks, a motion picture company and theme parks. In this installment of the IDG Enterprise CIO Interview Series, NBCU CIO Atish Banerjea spoke with Chief Content Officer John Gallant about NBCU's biggest opportunities and challenges. Banerjea discusses how the company is using technology transformation to drive innovation. He outlines NBCU's CI project, which is driving the IT team's partnership with the ad sales organization to create new sponsorship and revenue opportunities that capture the value of the media giant's broad portfolio of media properties.
Banerjea talks about NBCU's Smart Bar, which is loosely modeled after Apple's Genius Bar, but applied and adapted to benefit the enterprise. He also discusses a partnership with Temple University and how that is helping develop future skill sets and talent pools critical for growth. Finally, Banerjea shares his vision of how the role of the CIO is evolving to include an equal mix of technology and business savvy.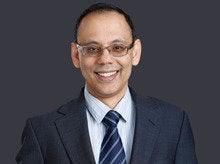 Banerjea is a member of the CIO Executive Council – IDG's peer-based global community of leading CIOs. For more information on the Council, click here.
[ Tech Titans Talk: The IDG Enterprise Interview Series ]
CIO.com: What are the big opportunities and challenges for NBCU? What's uppermost on the minds of the business leaders you're working with?
Banerjea: I think one of the big challenges we are facing from a business perspective is a concern that was highlighted in an employee engagement survey. The concern was that the systems and processes in the company could use quite a lot of improvement and the primary driver for that was that there had been significant underinvestment in some of the core technologies, both from a people perspective as well as from a technology perspective at NBCU in the last few years of the GE ownership.
The result: our core services and the quality of our infrastructure had both fallen to fairly low levels. There was a lot of dissatisfaction from the business units that involved the services that were being provided to them by the core IT group. That was one of the big challenges we had to jump on right away. How do we rebuild credibility of the IT organization and really raise our game in terms of the core services that we were providing to them so that people became engaged and interested the clients in doing some business with us.
It's a fundamental block-and-tackling challenge that we had to go after to start with. Some of the things that we did immediately to help for that was that our Level 1 help desk was actually offshore, in India, and the quality of service (QoS) was abysmally low. For the most part, people didn't even bother filling out our client engagement service at the end of the course, but for those who did, on a scale of five, our rating was lower than one.
CIO.com: That's tough to achieve.
Banerjea: That is pretty tough to achieve actually. What we did was we picked that up and moved that domestically here to the U.S. We have our helpdesk now running out of Louisville and saw a very dramatic improvement in the QoS. So right now we are trending up at 4.7 out of 5 on the scale in terms of our customer satisfaction. We are really rebuilding it.
Part of it was the reputation: local language, local culture, being able to pick up on the cues and be able to really interact with our business clients in an effective manner. Another part of it was that when we had this offshore in India, we really didn't have any significant technology or tools behind the help desk in terms of playbooks and having documented answers. So a lot of the knowledge and the calls that they were fielding were in people's heads and depended on who was taking the call. If you got a good analyst, you got a reasonably good result, but for the most part if you got other people there were really no tools or processes.
In response, we developed, very extensively, books that the new technicians are using. It is much more documented, much more organized and a much broader breadth of the type of questions we get are covered. That's really helped the service. In addition to that, in terms of the actual onsite support that people get here in the U.S., we had only a very generic Level-2 support organization here that was trying to service the entire company across so many lines of business. What we did instead was reorganize our level-2 help desk by business unit and we co-located it with the business units that we are supporting.
These technicians are now well-versed in the particular business that they are supporting, they are colocated with them so their responsiveness is much more immediate. That raised the satisfaction levels in terms of the immediacy of getting support when needed as well as having the confidence that a knowledgeable technician would be assisting them with their specific issues.
The other big thing: our infrastructure in general — both at the client level as well as at the basic core IT infrastructure level — was really outdated. So we put a PC refresh and a laptop refresh program in. People had seven-, eight-, even 10-year-old desktops and laptops that they were working with. The program we put in place meant the oldest laptop that we can possibly have in the company now is 4-years-old. We are trying to get to a three-year refresh program.
In terms of infrastructure refresh, servers, storage, we put quite a bit of capital into bringing the level of the IT infrastructure into a significantly better state than we were before. We are not where we would like to be, we still need to invest more to get to the point we'd like to be. But in terms of the outages we were having, in terms of the failures we were having on core network switches going down or service and storage going down, we were basically able to significantly improve on that and we leveraged virtualization very hard as we were doing this infrastructure upgrade, because we didn't want to get drawn into a situation where our cost structure got heavily distracted by the investment we were making.
We wanted to make the most effective use of the investment dollars we were given so we were highly leveraging virtualization, especially on the server side, as we were doing the upgrades. We had some studies done by a consulting firm [Accenture] and so on, that have shown that in terms of virtualization, just as an example, we are significantly ahead of some of our competitors in the industry. We've been able to do this, not in terms of just improving the QoS, but by being innovative and using cutting-edge technologies.
CIO.com: I know one of your big goals, and this ties back to overall business goals, is really driving innovation through technology transformation. I want to talk about how you're making that a reality today. What are the things that you're doing around technology transformation that drives innovation? I know one, in particular, is the CI project.
Banerjea:Our CI project demonstrates some of the forward-thinking perspective and it's one of our great partnerships with our ad sales organization to essentially put a system in place that is helping the business transform. I'll talk a little bit about it to give you a context of it. Previously, when we were selling, the ad sales process was pretty much in the brand-by-brand phases here, and the concept of portfolio selling was not really there, so when our CEO decided that that's the direction he wanted to go he brought in a new leader for the ad sales organization. He put the responsibilities to her to sell ad to the portfolio across the entire NBCU portfolio. The challenge of that, of course, from a technology perspective, is that the systems that we had, like our basic core ad sales inventory and graphic systems, were also segregated brand by brand.
With 30 or 40 systems here, if somebody decided to do portfolio selling it wasn't particularly useful for them to only have access to brand- by-brand data. The CI project essentially was a project that was intended to consolidate all of the various ad sales platforms that we had across the company into a single entity, into a single system, so that you can first of all have all your data, all of your inventory data and so on across the ad sales portfolio in one system and then to be able to build a set of analytics on top of that that can then be able to allow the business leader there to be able to make very quick and very real-time decisions.
What we have now is a process called Upfronts, where all of the large agencies come in and they sort of buy ads in a targeted manner in large quantities. In order to be able to run Upfronts successfully, you obviously need to have a real-time data board, ad inventory [to answer]: What have you sold? What is the meaning? What did the agency do last year? Where do you want them to be? To have all of this data in one place and in one system — and then to have some degree of capability in terms of analytics of that — has been a real driver as we have partnered with financial organizations to move the ball forward.
CIO.com: That is a huge initiative. What has been the business impact of that?
Banerjea: I think the ability to optimize the portfolio and get more ad revenues from the inventory that is available has been the significant business transformative initiative. So the business impact is the ability to sell the portfolio in a much more effective manner and really monetize the ad value proposition that you get from it, in terms of maximizing the ad dollars you can get from that portfolio. That's really been the value proposition.
And, as I was saying before, this is in very close partnership with our ad sales technology group. We are providing all of the technology, the systems and the infrastructure. They are providing all of the business know-how and the knowledge, in terms of what are the types of business drivers and types of things they are trying to optimize. So it's a very good partnership with our ad sales technology group that has allowed us to be able to achieve this.
CIO.com: One of the things, in reading about that initiative, that struck me was that by organizing this information better, you will have more opportunities to do analytics on this data in the future. How do you see that evolving?
Banerjea: On the analytics side, I think that's really the secret sauce here, to be honest. Because when you have all the data in one place you can do really good things with it in terms of being able to put tools on top of that to get business insights in a more effective manner, in a more real-time manner than you were able to, which allows you to do what I was talking about more effectively.
A good example is the Sochi Olympics, this was the first time that we were able to have a big data infrastructure sitting on top of all the data that we collected and be able to give real-time information as the Olympics was progressing. It's a 17-18 day event, so you don't have a lot of time to analyze data and make decisions. You have to be able to do it fairly real-time.
If an agency came and bought a block of ads from you, you have committed to them a certain number of impressions and that so many eyeballs will be on your ad when they show it. The analytics technologies that we built allowed us to have a real-time analysis of when the ads were being shown during the course of the games, whether we were over-delivering on the impressions that we had committed, whether we were under-delivering. You can imagine if you over-deliver, you are throwing value away. If you're under-delivering, then potentially you have penalties you have to pay to the advertiser because you didn't meet the goals that the advertiser had set for you and had paid you for. So you have to get it just right.
And in order to get it right you have to be able to evaluate in real-time, which could allow you to say, 'OK, I'm over-delivering.' If an ad is under-performing in one area, we're able to adjust its placement to capture more impressions. This is the first time we were able to actually have that level of analytic capability. Again, we're just dipping our toe in the water here, because we have just about gotten CI to a point where we've got our cable entertainment group on there. We have still got the networks to go.
It will be spring of next year before we even have all the properties in the same system and the analytics capability at a very rudimentary space, so the promise of big data is there. We have already shown a few things that we can do. This year, for example, when we went to the Upfronts, the amount of real-time data and the capability that the axis organization had was significantly ahead of what we had last year, but much more to come. We'll have to stay in touch with you and keep you abreast of all the big things we'll be doing here.
CIO.com: On this issue of driving innovation you mentioned that there were two or three things. In addition to the CI project, what are they?
Banerjea: A couple of things are probably worth mentioning. One of the innovative concepts that we came up with in terms of driving the support levels up is this concept called the Smart Bar. And the Smart Bar is actually an area that we have set up in our technology center in New Jersey, where we have both consumer devices as well as all of the business devices, laptops and mobile phones on display.
The idea is very simple: When a business client comes in and they want to decide which mobile device is right for them for the type of work that they do, or which is the best laptop that they would want to use, they can try out all of these technologies, hands-on, live at the Smart Bar. And we have some of our best engineers onsite, helping them as they make these decisions.
In addition, somebody can just walk in and get anything that they need, so if I'm having a problem with my phone and I don't know what to do, my best engineer is there. I can get live hands-on support. It's kind of modeled after Apple's Genius Bar, but really we've taken that consumerized experience and applied it to enterprise.
The other thing we're doing there is offering training classes. So if a new version of iOS comes out and you want to learn the new features, we'll do a class. They learn all the new features of the iOS and how to apply them. It's really driven a much higher level of engagement, not only for the technology people we have in the building, but our partner, CNBC, who are on the same campus in a building across the street. Because of the Smart Bar they come into our building all the time because all these cool gadgets are out there, and with some of our best technicians out there, they can get help whenever they need it in terms of their own timeline. It's kind of flipped the support model upside down. Before, you have a problem, you call the help desk and then you wait. But now, when you have a problem you just walk to the Smart Bar and get what you need from it. So that's really the concept we are trying here and so far it's very, very successful.
CIO.com: Were there any other things along this innovation front that you wanted to talk about?
Banerjea: Obviously, all media companies, as you know, are in the throes of transformation. How people used to consume the product that the company had is changing rapidly and digital is playing a bigger and bigger role. When I was at Pearson, I saw this happen to the publishing industry. When I was with Dex One, I saw that happen in the media marketing industry, that technology and digital became the primary way we were consuming the products.
The same thing is happening here at NBC. The digital strategy is becoming more and more important. Obviously, a lot of our revenue still comes from the traditional method of how people used to consume our content, which, broadly speaking, has been called the linear mechanism. But more and more, digital is becoming important because people are starting to consume movies and shows and events like the Olympics on the Web. They might be looking at the gymnastics event streaming from their iPad as opposed to sitting in their living room and watching their televisions.
More and more we are seeing that in terms of consumerization of content, digital is becoming more important. So the technology group is playing a very important role there in terms of enabling the digital transformation of the company. We have this project that we call the Digital Backbone, which is taking all of the digital properties that we have across the entire organization and consolidating that onto a common platform. We are centralizing and consolidating things like the authentication service. When consumers provide their authentication data, the content management platforms, and the basic video player platforms [are combined] into a common platform — instead of having the hundred plus brands that we have go out on their own and figure out, 'Who do I post with? Who do I pick as my Web provider? Which applications are best to be used? Which Web servers do I use?' We are consolidating that into a common framework across all the brands.
Also there's the concept I mentioned before, which is broadening an industry. It's called TV Everywhere, which is the ability for a consumer to consume their content no matter where they are, on whatever device they want to use. The technology group is playing a fairly big role in providing the underpinnings of the technology platform to enable that. A lot of the development of apps and the deployment of those are actually being handled by the centralized technology team. So again, broadly speaking, I think the best way to describe it is as the company is transforming and the digital strategy is trying to really take effect and move forward. We, as the center of technology group, are helping enable those new generations of products and services for our customers.
CIO.com: I want to talk about some things regarding your role and different angles of your role at the company. You are responsible for a pretty diverse set of businesses: broadcast, cable TV, theme parks. How do you deal with that diversity of business in crafting an overall IT innovation strategy?
Banerjea: What we have done is organize the technology group in a way that allows us to be diverse and effective at servicing very different types of business needs. I was mentioning before, when in our previous generation IT organization, we had become a little bit disconnected from the business and part of it was the lack of investment and part of it was we were not structured or organized in a way that we could do exactly what you were describing. We were not organized in a way where we could be an effective organization for the theme park business, helping them to develop and deploy new rides or attractions and at the same time be able to work with the film business to help them roll out a theatrical distribution system. We were not organized to where we could do that.
One of the things we did after I came on board is we looked at the structure of the organization and said, 'what do we need to do in order to be able to run the business of IT the way we want to run IT? ' Like core capabilities, infrastructure services, enterprise architecture, product development, corporate systems, how do we make sure that all those capabilities are being run in an effective manner, in a way that an IT organization should be able to centrally manage and run them? And at the same time be able to provide a very, very customized experience for each line of our business so that they feel that the service that we are providing to them is very much customized to them for their needs and they're getting it almost on a bespoke or one-off basis.
We were trying to figure out how to do that. What we ended up doing is creating this concept of horizontals and verticals. The verticals are essentially in every large business line that we have, so we have got a divisional CIO identified for them that's part of my central technology organization but the way they're being set up is that we are embedding them into each business, so that there is, for example, a CIO for our parks business that focuses exclusively on parks and has a seat at the management table there to be able to help drive the business forward in a manner that is appropriate and individualistic for that particular type of business.
For any set of systems or capabilities that are specific to a particular business only and are not leverageable more broadly across the organization, we have a CIO for the business that runs those set of systems directly. For example, if there is a particular system that is enabling ecommerce for the parks business and we don't see a way to leverage that more broadly, the CIO for that particular business will run that set of systems directly. But, in addition to that, for all of the capabilities that we have set up in the horizontals, IT infrastructure, corporate systems, enterprise architecture and product development, the vertical CIO leverages the centralized horizontal groups, which are these core capabilities, to be able to deliver those services back to their client.
The beauty of this model, as far as the business unit head for the division is concerned, is they don't really have to worry about the complexity of IT. They don't need to talk to a different person for networking and a third person if they need their PC refreshed or a fourth person if they need to get some support on a particular app. They just talk to their CIO. And the CIO is then responsible for navigating the complexity of this technology organization and customizing and delivering the service back to them. So it's the best of both worlds from my perspective, that you get to run your IT capabilities in the most effective and efficient way, but at the same time it gives each and every business an experience that is customized for their individual needs.
CIO.com: In terms of getting to where you want to go, what kinds of new roles have you added, and then looking to the future, what are the skill sets that you think are going to be critical to continue to develop?
Banerjea: I think in terms of the roles that we have added I'll touch on it from two different angles. One, the vertical CIO roles that I just described were not in the organization before. So these are the roles that we added to say — OK, we need a specific person to be embedded in the news organization that focuses on the needs of news or another person that will be focusing on the needs of film on the West Coast, another person that will be focused on the theme parks business based out of Orlando. So this concept of actually formalizing the vertical CIO structure and developing this in a way that they are embedded into the businesses and are supporting the businesses directly but at the same time are part of the centralized technology organization and part of the leadership team for my group.
We promoted internally some of the people that were in various parts of our organization into roles, and, in certain cases, we went out to the market and basically staffed these roles from the outside, depending on the business that we were supporting. So these are new roles. And the other function that I saw was missing here at NBCU is this enterprise architecture function. So we created a new enterprise architecture group that is actually looking across the entire portfolio of applications that we own across the corporation, as opposed to just looking at it in the vertical silos, the way it used to be looked at before and having a portfolio view across the entire enterprise and being able to look to craft a strategy and a portfolio actualization program that can really get us the best bang for the buck for the IT dollars that we'll be spending.
Another thing I want to touch on is that we were very highly indexed on outsourcing before, probably as a legacy of our GE culture. In the process we have lost a lot of our DNA for core engineering capabilities inside the organization. So we have staffed a significant amount of core engineering roles and we're trying to attract the best and brightest engineers from technology companies to come into the organization and staff those roles, because we really believe that fundamentally we need to own technology inside the organization, especially for IT-centric product development type of work.
All of the core engineering and architecture should be done here and then if you want to use offshore resources to develop it, that's fine, but we should not be in a position where all of our engineering, architecture, design and everything has to be relying on a third-party. So those are some of the new types of positions and roles we have added in the organization.
CIO.com: I was fascinated with your partnership with Temple. Can you talk a little bit about that and what you get out of that? I was particularly intrigued with the idea of bringing people from Temple in to talk to your existing folks as well as the talent development aspects of it.
Banerjea: It's a very win-win relationship on both sides. I am a member of their IT Advisory Board for the Fox School of Business. That gives me the opportunity to work with the people who are designing the curriculum for the MIS program there and give them some guidance on what things should be included so that they can tailor the program in a way that is useful so when the kids graduate from the programs they actually have great opportunities in the business environment because they are coming out with skills that are really relevant in today's world.
That's what I am able to contribute there. The benefit I get, as part of the advisory board, is I get to participate in the career fairs. I have an inside track on some of some of the best and brightest people who are coming up from the programs and am able to bring them into NBCU, whether it's as interns or fulltime employees.
The other thing is that Temple, especially for the MIS arena, is now the No. 1 school in the entire country in terms of the research and academics, which is great for us from a training perspective. We bring in some of these high-caliber professors and do training classes here, whether it's on specific topics such as information security or more generalized business knowledge. How do you teach IT professionals to speak the language of the business which, as you know, is the most important aspect if you're going to be successful in terms of developing the business relationship with the business partnerships. So we have had some phenomenal success with training classes where they have brought in some of their best talent in terms of academia and research and shared it with our business partners here. It's been great for us and we are looking to do more of it.
CIO.com: I want to talk to you in a broader sense, and this is really about more of a philosophical question. How do you see the role of the CIO evolving today, and what do you think are the critical attributes of a successful CIO going forward?
Banerjea: I think the most important thing, especially in companies like ours, is to recognize where the company has evolved. NBCU today is as much a technology company as it's a media company. In that scenario, the head of technology or the CIO or even the divisional CIOs, really have a seat at the strategic table to help the business move forward, whether it is to enable more revenue or whether it is to actually improve the profitability of the business by being able to streamline operations or streamline costs.
Technology has become a strategic partner working with the business leaders to really help move the organization forward. So the days where technology was just considered a back-office or enterprise function only, are gone.
In terms of the skill set necessary to be successful, whether it is for a corporate CIO job or an enterprise CIO job or whether it's the new divisional CIO jobs, you need to be able to speak the language of the business very well. You need to understand the business, you need to be able to relate to the business leaders in a way that they feel comfortable that you really understand their business challenges and can be an enabler to help them solve things.
Knowing technology and being a good technologist certainly continues to be important, but understanding the business, learning the language of the business and being able to communicate to the business leaders in their own terms is just as important if you really want to have a seat at the strategic table as key business decisions are being made. If you want technology to be leveraged the way it should be leveraged in a company like that, you need to have both.
CIO.com: Final question: Looking ahead, we're getting into the later part of 2014. A year from now what would you hope to have achieved, based on the track that you're on and the projects that are underway. What do you see happening? What are the goals for 2014-15 going forward?
Banerjea: I think for me it's about how we achieve the goal of being considered a technology organization that is nimble, that is innovative, that can really barter with the businesses to help move the dial forward in enabling the business to grow by improving their top line and improving their bottom line. That's basically what we're looking for. And in order to be able to do that I think one of the big goals I have for the organization is that we need to be able to recruit and talk talent into the organization.
But really it's the engineers we are going after. We want engineers who would want to work in the top technology companies, not just the technology people that would want to work in a media company. We are really going after big engineering talent. We didn't get a chance to touch on this but you probably read a little bit about our tech center in New Jersey.
The vision behind that was to be able to provide facilities to our technology people that would be state-of-the-art, nothing less than what they could expect if they were to go to the Silicon Valley and work for a top technology company. It was the idea to be able to provide an environment like that. Based on the press we have seen and the business and technology partners that are coming in, I think we have been able to hit the mark on that.
There is an open floor space design, lots of collaboration space, the latest and greatest technologies and our media labs organizations, where we are doing proof-of-concepts and piloting new technology-enabled business ideas. It really is a state-of-the-art tech center and the vision behind that was to be able to attract the best and the brightest engineers, that allowed them the freedom to come in and help us enable nimble, innovative culture with nothing but the top technologies that are really focused on the business and helping them enable the business to move forward.
CIO.com: I lied a little bit when I said it was the last question. I always want to ask — Is there something that you wanted to cover that we didn't cover in these questions?
Banerjea: Maybe just one thing: In terms of guidance for peers or emerging leaders. For CIOs who want to be really successful in the managerial role in a technology-enabled company today, learning the business is the most important thing from my perspective. Because if you go from one company to another the technology skills you have go with you, but what you don't know in that company is how that business works.
So that's the thing I focused on as I moved from Pearson to Dex One and Dex One to NBC: Spend the first six months learning the business, understand the nuances. Even though all the companies I've been working in, largely speaking, have been media companies. The differences from a publishing media company to a marketing media company to an entertainment media company are significant. So you need to spend that time to learn the business so that you can be that value-added technology partner with a strategic [seat] at the table. That's the advice I would give. Spend as much time on the business and understanding the business as you spend staying updated on the latest and greatest technologies that are coming out of the marketplace.