As you may have heard, Apple is expected to announce its new iPhone tomorrow at a press event in its home city of Cupertino, Calif. Based on the popularity of its gold-colored iPhone 5s, it seems very likely that the company will release a gold-colored version of its new smartphone, which is being called the "iPhone 6."
If gold color just doesn't work for you, and you need actual, real gold, U.K. designer Alexander Amosu has your back. For a cool £2399 (US$3,866) you can secure your very own iPhone 6 in 24ct yellow or rose-hued gold. And you can even get it engraved with your name or company logo for no extra charge. What a steal.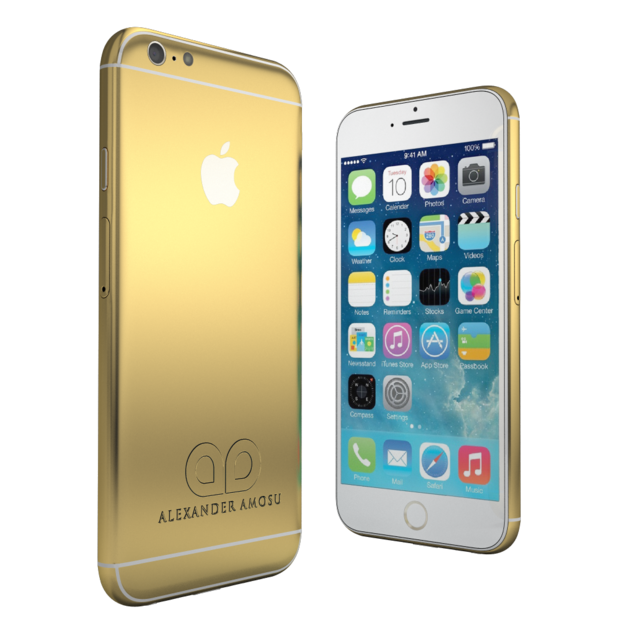 I've covered Amosu phones (such as the "World's Most Expensive BlackBerry") and phone-related products (crocodile cases) for years, and usually Mr. Amosu waits until after a phone is released to begin selling it and sending images of his work to the media. The designer either jumped the gun this time or he is using concept images to spark early sales. (Every time I write one of these billion-dollar-smartphone stories, I wonder how many people actually buy them. But somebody must or Amosu would stop selling them…right?)
From the Amosu email I received:
"Amosu Luxury was the first company to customise the first Apple IPhone in 2007. Fast forward 7 years later you can now get the IPhone 6 in 24ct Yellow and Rose Gold and have it engraved with your name or company logo. Iphone 6 will also be available in any colour of your choice with a range of colourful crocodile and python luxury cases."
The cases costs £600 (US$967) each, and they're all, well…very interesting looking.
Again, I have no idea if these images are legit or if they're concepts. But the graphics are in line with some early rumors about iPhone 6 design changes, including the new placement of the power/wake/sleep button on the right side of the phone instead of on top, as is the case with the iPhone 5. The two volume keys in the Amosu images are long and skinny, like the power button, instead of the iPhone 5's smaller, circular keys. The overall shape also appears to be longer, larger and less boxy.
The Amoso site boldly states "IPHONE 6 OUT IN 2 DAYS." Apple released the last few versions of its iPhone about a week after it announced them. It's not inconceivable that Apple would release a new iPhone the day after it announces it — but it is unlikely.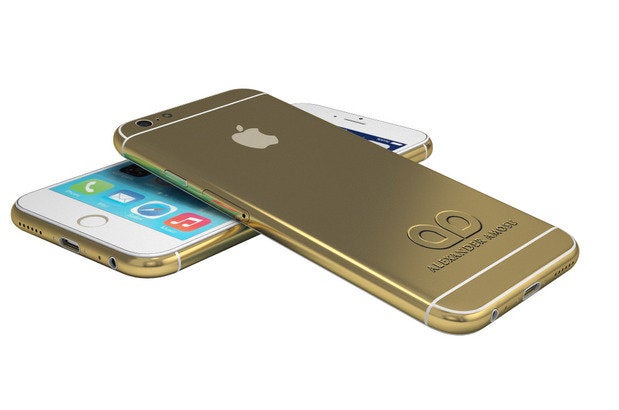 Make what you will of the images and the other information. And feel safe in the knowledge that if you absolutely must have a golden iPhone fit for a Tech King, Amosu has you covered — assuming you can cover the considerable cost.
AS