It's no secret that Microsoft's Windows 8 launch marks the start of a hybrid device strategy. Though the initial batches of Windows 8 hybrid devices were far from successful, the push by Microsoft to meld touch with traditional computing is starting to look better with the release of the latest generation of such devices, led its own Surface Pro 3.
If you're eyeing the Surface Pro 3 or a hybrid Windows device as a replacement for your "boring" laptop, here are some tips to make a smooth transition to a tablet experience.
Make the Windows Tablet Switch Quickly
The familiarity of the Windows platform means that a transition to the new Windows tablet can happen once the apps are installed and pertinent files copied onto the new device. It may be a good idea to establish an online cloud storage account to keep files in sync, too, should there be plans to continue using an existing Windows laptop together with the tablet. (You can read more about this in the tutorial on working seamlessly across multiple devices.)
[ Related: 6 Ways to Use Multiple Displays With Your Laptop ]
Rather than spend a week (or two) making endless tweaks to your new tablet, the fastest way to make the switch is to dive straight in. Be sensible, though: Avoid making the switch on the eve of an important deadline or just before an overseas work trip.
Bring your tablet to the office and spend no more than hour installing the needed apps. For most workers, this would probably include one's preferred Web browser, office productivity apps, email client and a couple of utility apps. Copy work files using a USB flash drive. You can download additional applications as necessary; those that don't get installed within the first few days probably aren't as important as you think.
Finally, it bears remembering that, while most apps will install and run fine on a Windows tablet, some aren't good candidates for use on tablet devices due to their heavy processor utilization.
Secure Your Device Before Anything Bad Happens
One of the very first things to do on your Windows tablet is set up BitLocker full disk encryption, as it's not enabled by default. This is crucial when you consider the increased portability of a tablet, which means that it has a greater chance of being stolen or misplaced than a laptop.
The difficulty of repairing the new generation of ultra-slim tablets also necessitates the enabling of encryption, as a damaged device is likely to be replaced with a new or refurbished unit and not fixed. Since BitLocker can't be configured when your screen is broken or your device won't boot, be sure to enable it from the get-go to avoid putting your data at risk.
For the uninitiated, BitLocker is available on the Professional and Enterprise versions of Windows 8. Surface Pro 3 comes preinstalled with Windows Pro and hence offers BitLocker, though your exact mileage may vary if you opt for a tablet running a different version of Windows.
[ More: 5 Essential Security Measures to Protect Your Business ]
Design and space consideration means that the Surface Pro 3 and most Windows tablets unfortunately lack the security hardware (such as built-in fingerprint scanners or card readers) that are available to business-class laptops. One alternative is security software that leverages the built-in webcam to perform facial recognition. 3M's recently released ePrivacy Filter offers this capability, though it does cause the battery to drain faster than usual due to the greater load placed on the processor.
Consider External Storage
The limited storage space of your tablet may leave you wanting to beef up the internal storage space with some external capacity. You could use an external flash memory card or a slim USB-based flash memory drive that's left plugged into a USB port – though you may prefer the former, as the latter uses a precious USB slot.
If you get a flash memory card, opt for a micro-SD card whenever possible, even if your tablet comes with a normal SD card slot. (You can always use a micro-SD to SD adapter.) The smaller form factor offers greater flexibility and can be used with an Android or Microsoft smartphone if desired.
Avoid using any external storage card or drive for storing files that change often, as files written to them could be corrupted when your tablet device is shut down at an inopportune moment. Rely on your external memory for media files and other read-only files instead, freeing up the internal storage space on your Windows tablet for Word documents and Excel spreadsheets that get frequent edits.
[ Related: How to Integrate Cloud Storage With Your Workflow ]
Finally, it's worth noting that formatting the external storage space in FAT32 offers the greatest compatibility, despite the fact that FAT32 comes with a 4GB limitation on the size of files. While the NTFS file system doesn't have this limitation, some Android devices may not be able to access NTFS files or may be restricted to read-only access.
Go Beyond All-Day Battery Life
Despite the excellent "all-day" battery life of tablets such as the Surface Pro 3, the lack of removable batteries could pose problems – long-distance transit, for example, or full-day events where power outlets aren't available or convenient. This contrasts unfavorably with the situation with Android and iOS tablets, which can be recharged from many of the USB-based battery packs on the market.
One can only hope that Microsoft and other Windows tablet makers will eventually introduce official battery packs. At least one company is already selling a working power solution for the Surface Pro 3: Mikegyver Computer, a small business operating from Altamonte Springs, Fla., offers battery packs with a Surface Pro 3 power tip (spliced from an original Surface Pro 3 power adapter) that extend the device's lifespan from 1.6 times to 8 times that of its built-in battery alone.
Power Up With Surface Pro 3 Accessories
Here's a quick round-up of accessories that you can purchase to accompany your Windows tablet.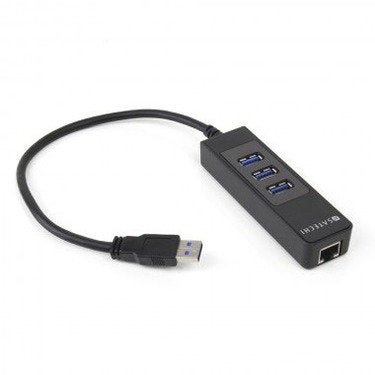 For the Surface Pro 3, not buying the Type Cover simply isn't an option if you intend to use it as a replacement for your laptop.
Aside from that, Microsoft offers other official accessories, including a HDMI display adapter, USB network adapter or even a full-fledged docking station equipped with Ethernet port and 5 USB ports (three USB 3.0 and two USB 2.0).
If there's one common denominator among Windows tablet devices, it's the scarcity of USB ports. (The Surface Pro 3 comes with only one.) As such, it pays to have a portable USB port handy for the inevitable situations when more than one USB port is required. On this front, the Satechi has a 3-port USB 3.0 hub that also incorporates a Gigabit Ethernet LAN port. It can also be used with your Windows or Mac laptop.
Mouse users will want a Bluetooth wireless mouse to keep their USB port free for other uses. Microsoft sells a number of such devices, including the compact Microsoft Wedge Touch Mouse.
Accessories makers have also started coming up with bags for more popular Windows tablets. If you have a Surface Pro 3, check out the Outback Solo for Surface Pro 3 from WaterField Designs, which fits the tablet snugly while offering some additional pockets for accessories. The San Francisco-based company also makes a variety of custom cases for other tablets.
Final Note: Consider a Warranty
As highlighted, the incredibly slim form factor of modern tablets makes them increasingly difficult to repair. Indeed, the Surface Pro 3 was awarded with a dismal repairability score of just 1 out of 10 by iFixit.
With this in mind, it may be worth getting some form of extended warranty for your new tablet that covers accidents. The Microsoft Complete Extended Service Plan is available for $149; this includes protection against accidental damage with a small deductible per incident.