Countless websites' search engine rankings were affected by the many major Google algorithm updates of the past few years. Search engine optimization (SEO) priorities have also shifted in this post Panda-Penguin-Hummingbird-Pigeon world. An SEO site audit is an essential way to take stock of how your website performs, especially in regards to its search engine rankings.
"Conducting an SEO audit is key for every business," says Jeanine Krzyzanowski, director of link building strategy, Teknicks. "In order for your business to succeed, you need a solid foundation. It's like building a house. Google has become very sophisticated over the past few years and if there is anything wrong with the foundation of your website, you may be at risk of being penalized by Google."
Most experts say the core principles behind an SEO site audit haven't changed significantly, but some aspects are more important than they used to be.
"Google still wants great, valuable, useful content," says Philip DiPatrizio, founder of Treezio. "In the past, you may not have needed to worry as much about duplicate content or spammy backlinks. Both weren't a good idea to begin with, but Google wasn't as good at catching those signals as it is today. Now, more than ever, it's vital to look for these things in an audit and correct them immediately."
[Related: Top 25 DIY Tips for Better SEO]
SEO audits have become more holistic, according to Oleg Korneitchouk, director of digital marketing, SmartSites. "If before audits focused on the technical layout, navigation and backlink profile of the website, they should now include content analysis and social analysis. All these parts should be examined separately and together to draw actionable fixes to improve your SEO."
While a thorough SEO site audit is usually best left to professionals, those who aren't steeped in SEO can still perform high-level audits of their websites' performance, often using free online tools. Here are some top DIY SEO site audit tips and best practices from search and digital marketing experts.
What to Look for in SEO Website Audits
The Basics
If you aren't too experienced with SEO, you should start your audit with the non-technical stuff, according to Courtney Herda, CEO, Smarter Searches. Ask yourself, "Does each page of the site have a clearly defined focus? Is each page written clearly to explain the who, what, why, when, where and how? Is the navigation clear and purposeful to lead to specific calls to action? Is everything spelled correctly? Does the site make sense?"
HTML and URLs
After considering the basics, take a look at the technical aspects of your site. "Do you have HTML title tags, meta descriptions, headings and images properly tagged for searches," asks Herda. "Have you included a sitemap? Is navigation between content quick and easy? Who is linking to you and which pages are they linking to? Inventory the links and determine if there are any harmful or negative links."
"The title tag is one of Google's main signals as to what a page is about," according to DiPatrizio. You should ensure that each page has a unique HTML title tag with keywords relevant to each page, and "do your best to ensure text is 'live' and not part of an image," he says. (Text in images isn't searchable.) "Keep image file sizes at a minimum to increase load times. Use static URLs, such as 'example.com/services/example-service' instead of 'example.com/services.php?id=12.' Check if header tags (H1, H2 and H3) are being used. If they aren't, use them."
Duplicate Content
Duplicate content makes Google choose which page to display in search results, and that can diminish SEO efforts.
"Ensuring that your website is not unintentionally hosting duplicate content is one of the most important things to check for when performing an onsite audit," says Richard Kline, Internet marketing manager, LegalAdvice.com. Kline recommends using Moz's Open Site Explorer to check for duplicate content.
Speed
How quickly (or slowly) does your site load? A few seconds lag time may seem like no big deal, but SEO experts say Google rewards sites that have fast download times. Google's PageSpeed Tool works well for checking your site's speed on mobile devices and desktop computers, according to DiPatrizio.
Crawlability
Is Google able to easily crawl and index your entire site? You can, and should, use the free Google Webmaster Tools to check how many pages of your site Google indexes, according to Petar Traychev, CEO, Hop Online.
Competitors
Don't forget to take a look at your competitors' websites when auditing your own, says Michael Riley, co-founder, Boxter.
Look at how competitors rank in search results for keywords you care about. If they're beating you in Google rankings, look at their sites for reasons why. What are they doing that you aren't or could do better?
You should look at how your site's content compares to competitors' content that ranks above yours, according to Luke Marchie, co-founder, Majux Marketing. "If you both have a page vying for the same keyword, is the amount of content and detail on your page blowing your competition out of the water or is it half-assed?"
You should also look at your competitors' backlinks, or links to their site from other sites. "How are they getting those links," Marchie asks. "Analyzing your competition's backlink sources can reveal a lot of missed traffic and backlink opportunities you'll want your marketing team to chase."
Usability and Design
You should audit your site from the perspective of your target visitor, according to Herda. Take user experience into account and how it relates to the site's usability, while also keeping in mind the search engine's "experience" of your site, including how easy or difficult it is to crawl and index.
[Related: Busting the Top 15 SEO Myths of 2014]
"Not many SEO companies include design in their audits, but we do because it's a huge part of the user experience," says Stephanie Biscow, vice president of digital media, DCW Media. "If your site is ugly, people aren't going to be as intrigued. Simplicity and cleanliness give users the ability to easily read content without distractions. We also like to evaluate where advertisements are placed. Sometimes websites plaster ads all over the place and it doesn't allow for a user-friendly experience."
Recommended Site Auditing Tools
In addition to the tools already mentioned, SEO experts recommend the following utilities to help with site audits.
Brandamos and Flair Interactive Services both offer free, basic SEO site analysis tools that grade sites on how well they're optimized for target keyword phrases.
Screaming Frog SEO Spider is a favorite among many SEO experts. "There's a free version that inexperienced DIY SEO individuals can use to familiarize themselves with the data," says LILLY + Associates' DiPatrizio. "Simply enter your site's URL and click 'Start.' Clicking through each tab and using the built-in filters can give you a great idea of what might need to be fixed on your site."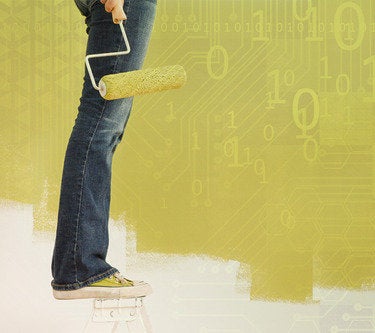 Copyscape is duplicate-content-detection software and a plagiarism checker, and it's another favorite of SEO experts. A free version is available. Copyscape Premium will analyze a site's entire content for 5 cents a page. "Within minutes you'll have a plethora of data about which pages on your website contain duplicate content, the exact content highlighted for you, and a full list of other Web pages that your content was also discovered on," says DiPatrizio.
MajesticSEO offers a basic free plan as well as paid plans, and it "evaluates all links and helps separate high-quality links from low-quality links," according to LegalAdvice.com's Kline. "The site also breaks down anchor text in a pie chart and is a great tool to see if your link anchor text is over-optimized. That is, whether Google would deem your anchor text wording an out-of-compliance attempt to spam or game the search engines." (Anchor text is the text within a hyperlinked phrase.)
Yoast's WordPress SEO Plugin (free) is for sites that use the open-source WordPress.org CMS, and it "can automatically fix and streamline many technical errors a site might have without too much technical knowledge needed," says Marchie. "You can also use it to enter your HTML title tags and meta descriptions."
Raven's free 30-day trial provides an in-depth audit using its Site Auditor tool. "This will give you another tool to check your metadata, alt tags, headings, keyword usage, as well as a few additional data points," Marchie says. The report arrives in PDF format, and you can use it to measure progress as you fix site problems.
Crazy Egg shows you a "heat map" of where your site's visitors tend to click most frequently. Plans start at $9 a month. The tool helps you discover which pages are most important to your visitors, according to Dave Davies, CEO, Beanstalk SEO.
Siteliner is a free utility designed to help find duplicate content, broken links and other site issues that can negatively impact SEO.
Ahrefs Site Explorer is a popular tool, with a free trial, for investigating links to and from your site.
QuickSprout offers free website analysis tools in graphical format and provides recommendations for fixing problems.
What to Do With Data You Collect
Many SEO experts use spreadsheet programs, such as Microsoft Excel, to incorporate data they gather from site audits, and they often augment the spreadsheets with written reports or presentations.
"Typically, we deliver two documents in the site audit," Marchie says. "The first is a spreadsheet with every active URL listed and a note of the changes we'd recommend to each URL, such as redirects, content updates, title tag changes and so on. Additionally, we use this to line up the keyword we want to optimize each page for."
[Related: Top 10 Technical SEO Issues (and How to Fix Them)]
Marchie also prepares a Word or PDF document with broader recommendations he'd give to the site's owners. "This can point out poorly structured URLs, poor converting design issues, speed issues, and crawler errors, as well as off-page opportunities their competition may be using. We also sum up the changes we recommend in our spreadsheet."
SEO Audits Aren't 'Set and Forget' Affairs
"You can't justrun an SEO audit, fix all of the items that have been flagged, and assume you'll be in the clear," says Lisa Kirschner, managing director, Flair Interactive Services Inc. "You have to go above and beyond that and make sure you're truly offering unique, valuable content in many forms. That's what attracts users, converts them into paying customers, gets readers to share your message and ultimately increases your rankings. SEO is a constant endeavor that requires continual improvements and truly valuable content."
One audit isn't enough, according to Davies. "Once an audit is completed, it's time to schedule the work to be done and to schedule the next audit. If you did an audit every year or six months, there would be a lot of new information to digest and a lot of algorithm and industry tweaks to consider."
SEO is always changing, and staying on top of it is a time-consuming process, according to James Blews, online presence consultant, Smart Idea Lane. "But if you get started today, you'll see returns one day earlier," Blews says.