Facebook is trying to take cross-platform advertising to uncharted territory with a complete revision and relaunch of its Atlas ad serving platform. It's the second ad network of sorts from the world's largest social network and some are already suggesting how it could unleash Facebook's vault of data in ways never seen before.
The company and some of its initial partners are describing Atlas as a watershed moment for digital advertising because of its capability to track the effectiveness of ads as users jump from one screen to another. Facebook is also taking direct aim at Google's DoubleClick display ad business with an infrastructure designed to deliver ads outside Facebook based on an approach it calls "people-based marketing."
Atlas measures ad campaigns and tracks the path to purchase as consumers switch devices, was acquired by Facebook from Microsoft last year but has been running independently until now. With Facebook's trove of user data now integrated into Atlas, the company says it can provide more targeted ads to users when they visit sites outside of Facebook on their desktop, tablet or mobile devices.
[Related: How to Use Facebook's New Privacy Checkup Tool]
Atlas claims it can also measure offline sales by tracking digital campaigns from first contact to the point of purchase. Marketers can target consumers based on their age and gender, but Facebook could eventually add more interest-based data to the mix similar to the way ads are already targeted on Facebook.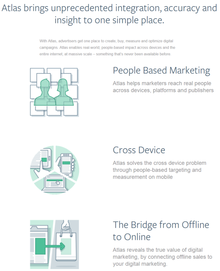 40 Percent of Ads Don't Reach the Right People
Speaking at the IAB MIXX Conference during Advertising Week in New York earlier this week, Facebook COO Sheryl Sandberg said 40 percent of the ads that target age and gender are not reaching the right people. Today's other ad servers are underperforming because they "don't take advantage of the new world," she says.
"Today's technology for ad serving and measurement — cookies — are flawed when used alone. Cookies don't work on mobile, are becoming less accurate in demographic targeting and can't easily or accurately measure the customer purchase funnel across browsers and devices or into the offline world," Erik Johnson, head of Atlas, writes in a blog post announcing the relaunch.
Facebook is trying to solve a tremendous challenge for brands. Of course marketers want to put the right ads in front of the right eyeballs, but they also want to know when those ads lead to definitive results.
These things don't always happen right away. Maybe that consumer who first saw an ad on their smartphone (it could have been on a site or mobile app) later made a purchase from their laptop or in an actual store. The generally accepted truth among digital marketers is that there's no way to tell for sure.
But Atlas claims it can now help marketers track the effectiveness of their ads around the Web and help them buy more effectively targeted ads on other sites and apps using Facebook data.
[Related: Facebook Vows to Destroy Click Bait and the Results Could be Shocking]
User Data Will Not Be Shared
Facebook maintains that user data will kept private and anonymous, and that no personal data about users' identity will be shared with its advertising customers. But since Facebook knows who you are, it could presumably match your profile and identity with customer profiles shared by retailers and other brands.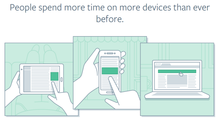 If you're not comfortable with Facebook collecting and using your data for profit you probably shouldn't be using the service at all anyway.
Facebook is already tracking its users' activity when they visit non-Facebook sites or apps by using cookies, pixel tags and the unique hardware identifier on smartphones. But what's unclear is how Facebook can effectively track users who are not logged into Facebook on all of their devices all the time.
Without that social login or persistent cookie, there will be gaps in the measurement and value for marketers' overall media mix. Still, Facebook has data on more people than any other entity on the planet. The company's massive reach of 1.3 billion people is unmatched, so when it can say for certain that a specifically targeted user received an ad most brands will not hesitate to take faith in that opportunity.
Facebook is positioning Atlas as a simple and holistic platform for advertisers to create, buy, measure and optimize digital campaigns across mobile devices and the Internet at large. Atlas has been rebuilt from the ground up, according to the company, to help advertisers gain insights into what drives incremental reach and new sales.
[Related: Apple's Disappearing iMessage Feature Just an Act]
Ambitious Effort With Massive Upside
The ad server provides marketers with near real-time views into ad performance so they can uncover and reduce wasted spending. It's an ambitious effort from Facebook with massive upside potential.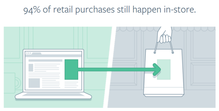 The global advertising conglomerate Omnicom is the first holding company to sign an agency-wide deal with Atlas for ad serving and measurement, but there will no doubt be others in the months to come. Early access has its benefits too with Omnicom's clients Pepsi and Intel being among the first brands to test the new platform, according to Atlas. Facebook has also signed agreements with a dozen creative partners and 17 publishers.
Facebook wants to gain even deeper access and more control over publishers' ad businesses with Atlas. And why wouldn't it? The company stands to gain a new revenue stream, another competitive threat against Google and even more data on the activity and purchasing behavior of its users.