As the clouds roll in, IT organizations are recasting their tech talent requirements.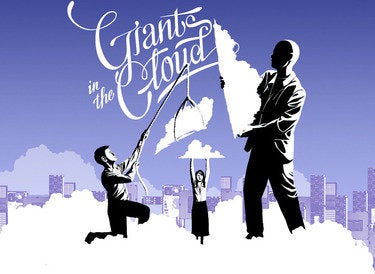 "You don't need people to build servers anymore. You need somebody good at managing another organization responsible for doing that. That's a different skill," says Josh Jewett, CIO at Family Dollar. "You go from managing outcomes yourselves to managing outcomes through others."
Jewett is one of 16 CIOs who spoke to us about the move to cloud computing. A key topic of discussion was how to cultivate cloud-ready talent. On the skills front, CIOs are in agreement that companies need to reexamine the traditional roles and capabilities in their IT shops to be successful in the cloud.
Everything Is Different in the Cloud
Cloud is a big change for people and organizations, says Randy Spratt, CIO and CTO at healthcare services provider McKesson. There are "different skill sets, different relationships with vendors, different ways of deploying and provisioning services."
[Related: 10 Hot Cloud Computing Skills ]
Change management becomes an "evangelical" function, Spratt says. "Just building and deploying isn't enough. You need to educate businesses about what they have. It's like an internal sales job."
Essential is a grasp and understanding of virtualization; if it can't be virtualized, it can't go to the cloud, says Bob Fecteau, CIO at IT support company SAIC. While newer entrants in the workforce have been trained in virtualization, they need to understand the business they're supporting — there has to be a balance and that takes time, Fecteau says.
In general, Fecteau says he sees a path away from pure skills (coder, network manager) and toward information brokers. Tomorrow, IT will be asked, "How can you get me the info we need to make key business decisions?" he says.
It's not as simple as repositioning a data center architect and saying, "Now you're the cloud architect," says Paula Tolliver, CIO and corporate vice president, business services, at Dow Chemical. "You have to have more of a systems integration mindset for [cloud] architecture roles," she says. "You're going to be piecing together a cloud environment from multiple service providers in infrastructure and applications."
Dow has hired IT staff with different skills and retrained some existing staff to fill out its cloud bench.
Learning to Lean on Cloud Vendors
Brian LeClaire's approach to skills acquisition is to identify the best-in-class solutions, then leverage vendors to help with testing, implementation and training.
[Related: Top 10 Cloud Computing Certifications ]
"We run concurrent pilots across solutions, then we bring the vendor in for implementation and training and upskilling our base," says LeClaire, CIO at Humana. The health insurance provider also has hired people with specific cloud skills, usually pertaining to a particular tool. "The tool is no good if you don't understand the applications the tool is meant to help," LeClaire says.
Avnet's approach has been to train current employees on new cloud technologies, which lets CIO Steve Phillips leverage those employees' institutional knowledge. To help staff transition to cloud-friendly skills, Avnet holds technology days, followed by job shadowing, so IT workers can spend a day or two learning about a specific technology.
At Whirlpool, CIO Michael Heim is considering sending some of his IT team to "intern" at VTEX, to learn cloud processes. Whirlpool is implementing an ecommerce suite from Brazil-based VTEX for Latin America, its biggest e-commerce market. In addition to accelerating the team's development, it's also a good way to build a healthy relationship between the two companies, Heim says.
Heim also invited staff from Amazon to visit, to show Whirlpool staff how AWS works. "That opens my team's eyes," Heim says.
You Better Like to Learn
A desire to learn new skills is essential, says John Marcante, CIO at The Vanguard Group. "Roles are definitely changing. Cloud allows for a lot more automation and less sophistication and deep knowledge," Marcante says. Fortunately, IT pros tend to pick up new technologies quickly, he says.
"If you don't like to learn, you're in the wrong field."