Many retailers count on the winter holiday season to deliver sizeable sales and profits. For J.C. Penney, this year will be a test of survival. Since 2011, the 112-year-old department store chain has lost $3 billion as two different CEOs whipsawed employees and customers alike with radically different business strategies. Now a third CEO is due to take over in August. Along the way, J.C. Penney's IT group has seen three CIOs, one CTO and three ecommerce leaders.
Staggering executive turnover has left technology projects unfinished and priorities in flux. IT staff members were told to jump on work deemed urgent by one CEO, such as a mobile checkout system built for iPods and iPads. Then they were told by the next CEO to stop. A three-year, $300 million technology overhaul was halted, parts of it aborted.
"It was all about the change and not about thinking it through," says Greg Buzek, founder and president of IHL, a retail technology consulting company.
J.C. Penney declined interview requests and wouldn't comment on a list of questions except to say that it has a "commitment to regaining omnichannel leadership." But financial documents and public transcripts, as well as interviews with retail and management experts and insiders who requested anonymity, reveal how some bad decisions by company leaders induced bad technology outcomes.
[See "Surviving a New CEO" on Page 2 ]
No one knows whether J.C. Penney will live, as Marvin Ellison, former executive vice president of stores at Home Depot, prepares to take over as CEO next summer. He was due to join as president in November, working with current CEO Mike Ullman to make the transition. Ellison "is well-equipped to return the company to profitable growth," J.C. Penney's board said in a statement. But the company's moves in the last few years stand as prime examples of how not to manage, how not to implement technology and how not to respond to looming business threats. Heed the lessons.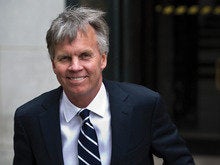 How It Got So Bad
In the past few years, the retail industry has faced the greatest time of transformation since the Web emerged as a commercial force, Buzek says. That's enough stress for any company. But J.C. Penney was already in a bad way, losing money, shoppers and reputation. Then 2011 was the year it all exploded. Financial results had drastically deteriorated when the recession hit, as a 2007 profit of $1.1 billion turned to a loss of $152 million in 2011.
While other retailers were installing new technologies to catch rising online sales and satisfy customers demanding omnichannel retail options, J.C. Penney was moving slowly, hamstrung by hundreds of custom applications whose maintenance, company executives calculated, ate up 95 percent of the $400 million IT budget.
"Retail CIOs have chronically underspent for generations. Now the future is based on your ability to have state-of-the-art technologies," says Brian Kilcourse, managing partner at Retail Systems Research and a former CIO at Longs Drugs.
Mike Ullman, a retail lifer who had led the company since 2004, stepped down as CEO in 2011 as a couple of activist board members agitated for someone new. That someone was Ron Johnson, a golden child from Apple. Johnson had worked directly with Steve Jobs to develop Apple stores, a risky idea now regarded as one of the most successful retail launches in history.
Johnson swept into J.C. Penney intending to remake not just the ailing retailer but the entire department store segment. He wanted to go upscale with the latest technology to enhance the customer experience. He also sought to change the look of the stores as well as the retailer's pricing strategy, which relied on frequent discounts and promotions to attract shoppers. At one point, he discussed getting rid of cash transactions.
"He came in with ideas he wanted to execute right away," says a former CIO at J.C. Penney, who declined to be named. "We [in IT] talked to him but he had a mindset."
But traditional bargain-minded customers quickly rejected Johnson's changes. They didn't want an experience. They wanted affordable clothes. The board of directors disliked the sinking sales and requested Johnson's resignation after just 17 months on the job. The board then asked Ullman to come back. After 18 months, the company announced in October that Ullman's role as caretaker CEO will end with Ellison's elevation from president to CEO in August.
"J.C. Penney is a brand on life support," says Doug Stephens, president of Retail Prophet, a management consulting company. "I liken this to a doctor examining a patient and he says, 'You have a chronic illness and we have to do surgery immediately.' That was Johnson," Stephens says. "Halfway through the procedure, everyone gets squeamish and they close the patient up, pretend nothing happened and replace the surgeon. In comes Ullman, and everyone goes back to the status quo."
Ullman contends J.C. Penney will be revived. "The company was down but not anywhere near out," he told Wall Street analysts in October, at an event to tout his turnaround. "We're back. We're driven. We're once again competing effectively," he said amid speeches, videos and a fashion show.
Disaster 1: iPods, iPads, Aye Yi Yi
Johnson sought to inject some cool into J.C. Penney stores, moving cluttered racks and shelves to create clean, open spaces, specialty shops and denim bars where shoppers could consult about their next pair of Levi's. Part of the new panache would come from technology. Checkout counters would be eliminated and store associates with iPods and iPads would roam around to help customers check out on the spot. Wi-Fi and RFID tags would make items quickly scannable.
Getting a younger, richer customer into the store was just one goal. Johnson wanted much more. He envisioned his stores as town squares, offering a variety of niche shops for customers to browse as they strolled aisles 14 feet wide and dotted with beverage stations and comfy chairs. Kids would have mats to play on and Legos to play with, and there'd be candy stores. As he told analysts in 2012, "We are going to create a new category that we call the specialty department store and we think it is going to be profound."
In 2013, the company started to rip out cash registers, on a pace to eliminate all of them by 2014. Every store employee, Johnson promised, would get an Apple device loaded with 18 applications for mobile checkout, training and other tasks. He expected to have it all built by 2015 and for J.C. Penney to be "in demand by the malls."
It didn't happen. Johnson left in the middle of the revamp, leaving the company caught between strategies, says the former CIO. Early in Johnson's tenure, for example, IT had started to install a new merchandise planning system from Oracle, the former CIO says. "When Mike came back, they backed off."
Meanwhile, the stores were stuck in limbo: Few checkout counters, but no mobile checkout devices. As a result, customers were the ones roaming around, wondering where to pay for their clothes and housewares. To make sure last year's back-to-school shoppers didn't get frustrated, J.C. Penney wheeled 2,800 carts with cash registers on them into stores and eventually reinstalled 1,400 permanent counters.
Disaster 2: RFID and Thievery
Johnson, who spoke of his "vision dream" and "magic" when describing J.C. Penney's future, seems to have overlooked some technology practicalities.
By tagging clothing and home products with RFID chips, J.C. Penney aimed to provide fast mobile transactions and better inventory tracking. For many retailers, RFID has also become an important piece in building omnichannel capabilities, says Kilcourse, the retail IT consultant.
Traditional supply chain systems presumed that products are pushed out to warehouses and distribution centers and that stores are the final destination. But omnichannel retail allows demand and fulfillment to occur in multiple directions. A destination, like a store, can also be a source of fulfillment.
Retailers must analyze real-time, accurate inventory data to know where the best place is to fulfill an order. "Best" may mean most profitable, least expensive or most convenient to you or to your customer. And those criteria may be weighted differently at different times, depending on shifting revenue or profit goals. You define the algorithm, Kilcourse says, but the key is to start with excellent inventory visibility. "You have to be able to see the merchandise," he says, "no matter where it is."
Johnson also saw RFID as valuable for a more accurate and ongoing view of inventory.
As RFID chips and sensors were rolled out in 2013, employees removed the traditional bulky plastic security devices from tens of thousands of items. That's in part because cashiers with Apple devices would no longer have access to the special removal tool usually built into checkout counters.
Unfortunately, the company discovered its security plan now had holes. One problem was that RFID signals could be thwarted by shoplifters. A well-known tactic among thieves is to line a bag with aluminum foil to disrupt the RFID signal and walk away with merchandise, undetected, Buzek says.
Plus, the company didn't set up RFID readers at all store doorways, which could have sensed active RFID tags passing through, says Steve Karrmann, a former manager in J.C. Penney's supply chain group. Karrmann, who led the RFID deployment, says the security implications of using RFID alone got short shrift.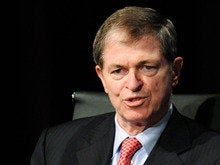 "Shrink," which is retail jargon for theft and otherwise unexplained missing inventory, jumped so much it cost 1 percent of J.C. Penney's profit margin for the third quarter of 2013. When Ullman arrived, the plastic devices were quickly reinstated.
"There was a lot of investment in desire," Buzek says, "but it was somewhat misguided."
Disaster 3: Mismanagement for the Ages
Under Johnson, the IT department was effectively shut out from decisions about some technologies, such as the Oracle merchandise planning system, says the former CIO. "Ron had his mind set on what he wanted to do and a set of people he wanted to bring in. That was the way it was going to go. You could see it written on the wall."
That's different from life with Ullman, he adds. "IT had a seat at the table with Mike."
Multiple changes in IT leadership probably didn't help morale or clarity. After Johnson arrived as CEO in 2011, the CIO office had a revolving door. Late that year, group executive vice president Tom Nealon left; he had overseen IT, digital ventures, e-commerce and customer insights. Ed Robben, who was CIO under Nealon, left in early 2012, soon after Johnson hired a former Apple colleague, Kristen Blum, as CTO. Johnson resigned in April 2013 and Blum left two months later. J.C. Penney then gave a $50,000 bonus to Scott Laverty, the head of business solutions, to step in as interim CIO. In September 2013, he was promoted to full-time CIO, where he is today.
For any IT staff, such turnover "is very confusing," Buzek says. At J.C. Penney, the IT group also had to digest an abruptly changing agenda and big layoffs: Johnson had cut 19,000 employees, including some in IT.
Even Johnson shifted his own strategy. In product pricing, for example, he at first nuked J.C. Penney's routine coupons and predictable markdowns in favor of three tiers of pricing and no promotions. Customers didn't buy in, so he ran some promotions. Every time pricing changed, however, so did the IT systems to support it.
"The big hit to IT for J.C. Penney was the start and stop," Buzek says.
Ullman's and Johnson's personal styles couldn't be more different, says Sydney Finkelstein, a professor of strategy and leadership at Dartmouth's Tuck School of Business. "One CEO is incremental. One is blow it all up," he says.
Style matters because CEOs leave a big wake. Business plans, technology choices, energy and morale stem from a CEO's actions and behavior, says Finkelstein, who wrote Why Smart Executives Fail and What You Can Learn from their Mistakes.
It wasn't necessarily that all of Johnson's IT ideas were wrong, but the way he and his fellow executives handled them caused resentment and sometimes confusion in a technology group whose leadership was unstable.
For example, Johnson flat-out said that the company had "overspent" on IT, at 2.4 percent of sales. It should be about 1.5 percent, he told Wall Street analysts in 2012. He and hand-picked COO Mike Kramer were publicly incredulous that they found 492 applications running at J.C. Penney. "I can think of no other thing to say about our systems and our IT infrastructure–and I have seen a lot of them. It is a mess," Kramer told Wall Street analysts in 2012.
The customization of those applications was also a problem, in part because it required more IT staffers and a bigger budget to maintain them, Kramer said, adding "that costs money; that is what drives head count." He and Johnson said maintenance took 95 percent of the IT budget and they intended to cut the number of applications to 100.
Simplification is good, but so is a more delicate touch, Finkelstein says. He named Johnson one of the worst CEOs of 2013, for losing billions in sales and profits, watching the stock price drop by half and trying to change radically the relationship between the company and customers without ever testing his theories. Johnson ostentatiously commuted between California and Texas on a company jet, Finkelstein says. "It was obvious he wasn't listening to anything." And the six executive vice presidents Johnson hired seemed to go along, sold on his radical vision for "revolutionizing" the department store, he says.
What's Next?
A year ago, to raise money, J.C. Penney sold 20 of the 240 acres of land around its Dallas-area headquarters campus and entered into a deal to develop the rest. Early this year, the company announced plans to cut 2,000 more jobs. As of August, the company had spent $991 million on restructuring and management transitions since 2011.
In a talk at Stanford University this year, Johnson admitted he and his team "went way too fast," though he stood by his business strategy, saying "I'm a creative person. Here's a company that isn't ubercreative." Johnson didn't respond to emails seeking comment.
With Ullman as a lame duck, Buzek says, some on the IT team may be biding their time. "They've got to be thinking, 'Am I willing to put my career on the line suggesting new things?'"
Sales at J.C. Penney have increased a bit. The company reported revenue of $5.6 billion for the first half of 2014, up 5.7 percent compared to the same period last year. Losses were smaller: $172 million in the red for the first half, compared to $586 million last year. Ullman, at the elaborate October show, projected $3.5 billion in new sales in the next three years, from a combination of e-commerce and better merchandising in stores.
Skepticism remains. "They have brought the patient into a state of induced coma," Stephens says. "But that's not going to stop the decline." Ullman, Johnson, Ullman again, and now Ellison-in-waiting–it may not matter. "The same underlying conditions exist: J.C. Penney is an antiquated brand that has been catering to aging clientele," Stephens says. "What does the future look like when you can't attract future shoppers?"
At the start of his tenure, an optimistic Johnson proclaimed, "We are going to become an entirely new class of department store that doesn't exist today." Now the question is whether J.C. Penney will exist tomorrow.