A number of studies and blogs have piled on the CIO and enterprise IT for the lack of intimate relationships with social media so as to better understand its business implications. After three years and dozens of informal polls at major CIO events, I've rarely had more than 20 percent of the audience say that they use social media on a regular basis. When asked to lower their hand if their relationships are limited to managing their own LinkedIn profiles (resume?), the number is reduced by half.
I'm the first to admit that IT by no means needs to be the clearinghouse for corporate social media strategy. To the converse, marketing has no need to master cybersecuity deployments. What security and social media have in common is the incredibly rapid pace of change in both technology and tactics.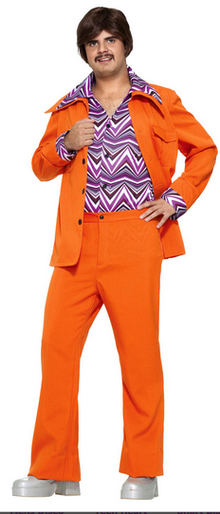 I've seen many an IT department which in its panic to develop a proficiency in social media, jumping in at a point that is the equivalent of a leisure suit in a world of social media tuxedos. The professorial side of my brain agrees that it is important to have foundational social media skills like #hashtags, retweets and maybe "subreddits."
However, in order to have credibility with the businesses that view social media as their turf, IT must be sure to jump on at the right stop of this bullet train to avoid that leisure suit stigma.
What are three of the top social media trends that CIOs need to add to their vocabulary for contemporary street cred when communicating with their business counterparts?
Microvideo. Watch your children (or grandchildren!) Texting in 140 characters is sooo last decade. They communicate in a world of six to ten second "microvideos" on SnapChat, Vine and Tumbler GIFs. Multinational firms, whether B2B or B2C, have begun to understand the power of building microvideo into their customer and employee engagement strategies. (See: Microvideo Case Studies)
"SoLoMo," or the convergence of social, local and mobile, is no longer your grandfather's geolocation system. New technologies like iBeacon have created new "indoor proximity systems" where pinpointed signals triangulate customers' in-store locations with loyalty program predictive behavior algorithms from the data science team. Discounts and coupons are displayed on their mobile devices. (See: Apple iBeacon case study)
Enterprise Gamification. The concept of gamification in and of itself is by no means new. It probably started in the 1930s with collecting S&H Green Stamps for prizes. It was "millenialized" in the launch of the now floundering Foursquare where millions competed to become the mobile mayor of their local Starbucks and corporate headquarters building simply by religiously "checking in." But what has changed is the application of gamification principles to drive innovation, accelerate on-boarding and increase employee engagement within the enterprise. (See: Gamification for Innovation)
So where does your IT organization stand on the social media intimacy scale? Have you embedded "shadow social media" talent into the IT organization to assure greater credibility with the business?