A number of studies and blogs have piled on the CIO and enterprise IT for the lack of intimate relationships with social media so as to better understand its business implications. After three years and dozens of informal polls at major CIO events, I've rarely had more than 20 percent of the audience say that they use social media on a regular basis. When asked to lower their hand if their relationships are limited to managing their own LinkedIn profiles (resume?), the number is reduced by half.
I'm the first to admit that IT by no means needs to be the clearinghouse for corporate social media strategy. To the converse, marketing has no need to master cybersecuity deployments. What security and social media have in common is the incredibly rapid pace of change in both technology and tactics.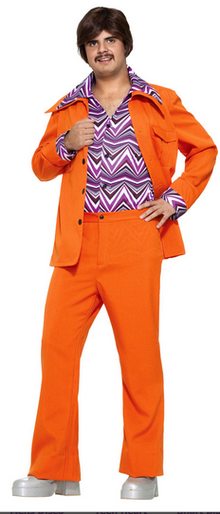 I've seen many an IT department which in its panic to develop a proficiency in social media, jumping in at a point that is the equivalent of a leisure suit in a world of social media tuxedos. The professorial side of my brain agrees that it is important to have foundational social media skills like #hashtags, retweets and maybe "subreddits."
However, in order to have credibility with the businesses that view social media as their turf, IT must be sure to jump on at the right stop of this bullet train to avoid that leisure suit stigma.
What are three of the top social media trends that CIOs need to add to their vocabulary for contemporary street cred when communicating with their business counterparts?
Microvideo. Watch your children (or grandchildren!) Texting in 140 characters is sooo last decade. They communicate in a world of six to ten second "microvideos" on SnapChat, Vine and Tumbler GIFs. Multinational firms, whether B2B or B2C, have begun to understand the power of building microvideo into their customer and employee engagement strategies. (See: Microvideo Case Studies)
"SoLoMo," or the convergence of social, local and mobile, is no longer your grandfather's geolocation system. New technologies like iBeacon have created new "indoor proximity systems" where pinpointed signals triangulate customers' in-store locations with loyalty program predictive behavior algorithms from the data science team. Discounts and coupons are displayed on their mobile devices. (See: Apple iBeacon case study)
Enterprise Gamification. The concept of gamification in and of itself is by no means new. It probably started in the 1930s with collecting S&H Green Stamps for prizes. It was "millenialized" in the launch of the now floundering Foursquare where millions competed to become the mobile mayor of their local Starbucks and corporate headquarters building simply by religiously "checking in." But what has changed is the application of gamification principles to drive innovation, accelerate on-boarding and increase employee engagement within the enterprise. (See: Gamification for Innovation)
So where does your IT organization stand on the social media intimacy scale? Have you embedded "shadow social media" talent into the IT organization to assure greater credibility with the business?
Frank is the CEO & Founder of The Center for Global Branding.
Frank Cutitta is recognized by Folio Magazine as one of the media business' Top 40 Innovators and Influencers. His work in the media sector focuses on transformational issues related to performance based advertising, database development, content asset enrichment, and the "Big Data Media Company of the Future".
He founded The Center for Global Branding in 2005 after serving as Chief Executive Officer of the International Advertising Association (IAA), and as a senior international executive at International Data Group (IDG) for over two decades. During his tenure at IDG, Cutitta launched media and advertising operations in over 90 countries including the first Soviet/American media joint venture in 1988.
He is a research fellow and practice leader at Computer Sciences Corporation's Leading Edge Forum where he authored Weapons of Mass Discussion: Global Enterprise Social Media Strategies for Competitive Advantage; Growing Out of the Socially Awkward Phase: Leveraging the Co-Evolution of Marketing and IT; and Deploying Social BRM Strategies to Build the Brand Called IT.
His recent work focuses on how the growth of data science's influence in the C-suite is changing the organizational centers of gravity of global enterprises and lines of business. His practice is also studying the increasing convergence of HR, Data Science and IT given the rapid growth and importance of Talent and Human Capital Analytics.
Cutitta is a graduate professor and doctoral candidate at Northeastern University in Boston where he teaches Intercultural Communications, The Global Brand Called You, and The Geography Of Narcissism: The Cross Cultural Aspects of Social Media. He also serves as a Research Fellow at Northeastern's Center for Sport in Society where he focuses on the generational aspects of sport; and the inter-relationship between sport, media and advertising.
In 2012 he was appointed to the worldwide Board of Directors of HIMSS, the largest trade organization related to information technology in the healthcare sector. He also serves on the board of HIMSS Media, publishers of Healthcare IT News.
On the weekends Frank can be found on the mountains of Vermont teaching at his Grays on Trays program, a snowboarding school tailored to mature beginners. As a passionate foodie and chef, he launched Scary Foodz where among other products he produces very opinionated gourmet beef jerky.
He attended Indiana University (PA); Rider University (NJ) and the University of Pennsylvania's Wharton School. He is currently completing his doctoral work at Northeastern University in Boston.
The opinions expressed in this blog are those of Frank Cutitta and do not necessarily represent those of IDG Communications, Inc., its parent, subsidiary or affiliated companies.