During the past three months, for whatever reason, I saw a lot of apps that are, to put it politely, disappointing.
Specifically, Gmail's much-hyped Inbox app for Android, iOS and Chrome looks nice, but it doesn't really offer a dramatically new solution to email overload. The Acorns Android app gets an A+ for concept — invest your spare change in the stock market — but a D- for execution. Ditto for the Rotten WiFi network-ratings app for Android and iOS. I love the idea, but don't love the end results.
[Related App Recommendations: Best iOS and Android Apps of Summer 2014]
Fortunately, there were some winners. Here are the top apps I reviewed since mid-August. All of them are free.
SlideShare
I'm no slideshow junkie, but if I were, I'd be glued to LinkedIn's SlideShare for iOS. With its sleek, inviting interface, the app does a great job of serving up SlideShare presentations.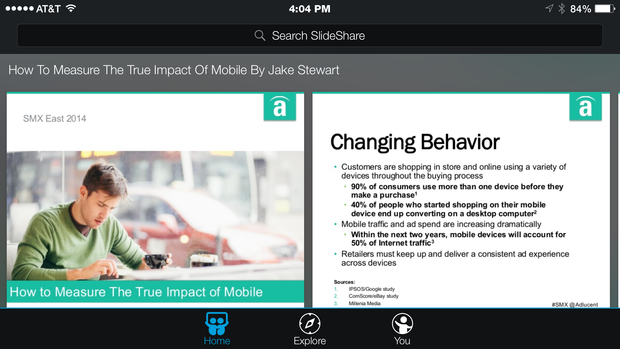 SlideShare for iOS is optimized for (and requires) iOS 8, and it was built using Apple's Swift programming language, which means it should run very well. The app looks terrific on larger iPhones, especially the iPhone 6 Plus. You can also save presentations for offline viewing. The app would look great on an iPad, but as of this writing, it's not optimized for iOS tablets. (The app is also available for Android.)
Google Play Books
It's fun watching Google, Apple, Amazon and Microsoft do cannonballs as they jump into rivals' swimming pools.
At least that's the case with the most recent Android release of Google Play Books, which got a new "skim" feature that outdoes anything I've seen in other ebook apps and devices, including Amazon's Kindle software. Skim does what it implies: It makes it super easy to flip through thumbnails of pages in ebooks. It's especially helpful with nonfiction titles, which you're more likely to want to skim. You can also use the features to jump between bookmarked pages. (The skim feature has not yet made it over to the Google Play Books iOS app.)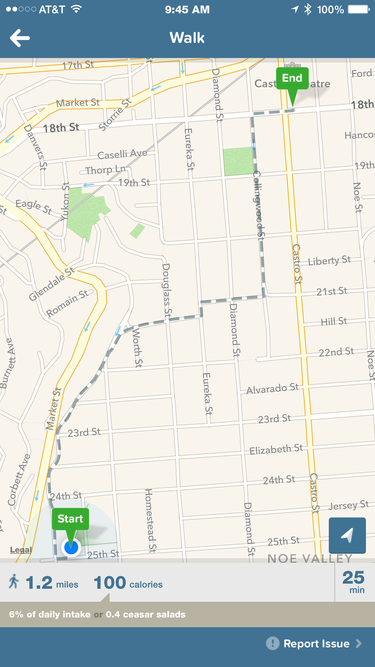 Citymapper
If you find yourself walking around a big city in Europe, as I did last summer in London, you're likely going to need some GPS guidance. I tried a number of mapping apps and even a dedicated GPS device, all of which failed me, often spectacularly. Then a friend suggested I try Citymapper, a free app for Android and iOS.
The app is by no means the perfect GPS app. For starters, it only works in a handful of cities — New York, San Francisco, Chicago, Washington DC, Boston, London, Paris, Berlin, Madrid, Barcelona, Rome and Milan. It doesn't provide turn-by-turn directions. Instead, it displays your route on a map, which is automatically updated as you proceed. I experienced a few other frustrations, too, especially when using the Android app.
When walking around or taking local transit, however, Citymapper was much more effective and far less confounding than, say, Google Maps — which sometimes had me literally going in circles. If this sounds like faint praise, it is. Even so, until GPS technology makes a major leap forward, Citymapper is a good option when you're on foot in its supported cities.