Business Relationship Management (BRM) was never easy for central IT in the first place. But the frenzy for enterprises to define and craft a "digital strategy" at the corporate level has added a whole new dimension to IT's relationship with the business.
Unfortunately most current BRM strategies are a legacy of dated analog business models. As such, they focus disproportionately on traditional interactions between constituents when relationship building and collaboration are increasingly occurring on internal and external social platforms.
This is creating the need for what I refer to as the emergence of Social BRM that is driven by a "feral" leadership style; one where enterprise IT leaves the HQ "cage" and returns to the wild where the customers roam.
I would like to reinforce in no uncertain terms that Social BRM is not a replacement for traditional communications, collaboration and relationship building skills. However, the fact is the proportion and variety of social communications channels in businesses have increased exponentially at the expense of some of the more traditional formats.
Social BRM has three key goals:
To increase the efficiency and effectiveness of internal communications within central IT using digital communications strategies.
To improve the efficiency and effectiveness of digital communications between IT and business unit partners, vendors and customers.
To serve as a departmental branding proof point. As a result enterprise IT will be seen as having the "social skills" and street-cred necessary for partnering on deployment of internal and external social enterprise initiatives.
So what action steps can the feral CIO take to initiate a culture of Social BRM?
First, study the business units' communications styles on the current social enterprise platforms (Yammer, Chatter, etc.) to determine their digital engagement baseline. You may have a better chance starting your Social BRM strategies as a joint venture with divisions that are less socially mature. You can then jump in later with more socially sophisticated business units after gaining confidence and credibility with other digital immigrants.
Next, begin to embed social media communications strategists within enterprise IT in the same way marketing embeds shadow IT. While this may seem like a luxury today, it will serve as an insurance policy against irrelevance as HQ builds a corporate digital strategy that will surely require Social BRM skill sets.
CIOs must be cautious not to confuse a preponderance of socially-savvy millennials in their organization with a Social BRM strategy. The fact that a staffer has personal "vanity metrics" like a thousand Facebook friends or Twitter followers by no means translates into an ability to not only to enable, but to facilitate communications within and across enterprise cultures.
Next, send a signal that the Social BRM strategy is led by the CIO. This can be as simple as becoming the face of a meaningful and thought provoking blog or community on critical IT issues within the business units. IT will increasingly be required to stimulate ongoing digital conversations and this can not be outsourced to the corporate marketing communications department. This is a twenty-first century version of IT needing to "publish or perish."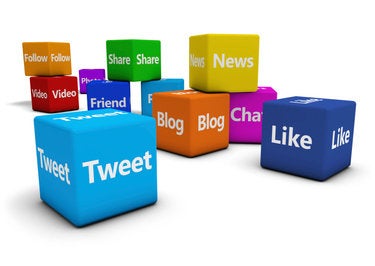 Finally, you can go totally feral and establish a collaborative dialogue directly with the company's customers. I've experienced this in my work as a researcher at CSC where Chief Innovation Officer Dan Hushon launched the CrowdChat platform to establish unfettered collaborative communications between technologists and CSC customers.
To what extent has your job required an increase in Social BRM skills? Have you had to embed new staff that possesses these skills or have you been able to teach the old dogs new tricks?
Frank is the CEO & Founder of The Center for Global Branding.
Frank Cutitta is recognized by Folio Magazine as one of the media business' Top 40 Innovators and Influencers. His work in the media sector focuses on transformational issues related to performance based advertising, database development, content asset enrichment, and the "Big Data Media Company of the Future".
He founded The Center for Global Branding in 2005 after serving as Chief Executive Officer of the International Advertising Association (IAA), and as a senior international executive at International Data Group (IDG) for over two decades. During his tenure at IDG, Cutitta launched media and advertising operations in over 90 countries including the first Soviet/American media joint venture in 1988.
He is a research fellow and practice leader at Computer Sciences Corporation's Leading Edge Forum where he authored Weapons of Mass Discussion: Global Enterprise Social Media Strategies for Competitive Advantage; Growing Out of the Socially Awkward Phase: Leveraging the Co-Evolution of Marketing and IT; and Deploying Social BRM Strategies to Build the Brand Called IT.
His recent work focuses on how the growth of data science's influence in the C-suite is changing the organizational centers of gravity of global enterprises and lines of business. His practice is also studying the increasing convergence of HR, Data Science and IT given the rapid growth and importance of Talent and Human Capital Analytics.
Cutitta is a graduate professor and doctoral candidate at Northeastern University in Boston where he teaches Intercultural Communications, The Global Brand Called You, and The Geography Of Narcissism: The Cross Cultural Aspects of Social Media. He also serves as a Research Fellow at Northeastern's Center for Sport in Society where he focuses on the generational aspects of sport; and the inter-relationship between sport, media and advertising.
In 2012 he was appointed to the worldwide Board of Directors of HIMSS, the largest trade organization related to information technology in the healthcare sector. He also serves on the board of HIMSS Media, publishers of Healthcare IT News.
On the weekends Frank can be found on the mountains of Vermont teaching at his Grays on Trays program, a snowboarding school tailored to mature beginners. As a passionate foodie and chef, he launched Scary Foodz where among other products he produces very opinionated gourmet beef jerky.
He attended Indiana University (PA); Rider University (NJ) and the University of Pennsylvania's Wharton School. He is currently completing his doctoral work at Northeastern University in Boston.
The opinions expressed in this blog are those of Frank Cutitta and do not necessarily represent those of IDG Communications, Inc., its parent, subsidiary or affiliated companies.