Business Relationship Management (BRM) was never easy for central IT in the first place. But the frenzy for enterprises to define and craft a "digital strategy" at the corporate level has added a whole new dimension to IT's relationship with the business.
Unfortunately most current BRM strategies are a legacy of dated analog business models. As such, they focus disproportionately on traditional interactions between constituents when relationship building and collaboration are increasingly occurring on internal and external social platforms.
This is creating the need for what I refer to as the emergence of Social BRM that is driven by a "feral" leadership style; one where enterprise IT leaves the HQ "cage" and returns to the wild where the customers roam.
I would like to reinforce in no uncertain terms that Social BRM is not a replacement for traditional communications, collaboration and relationship building skills. However, the fact is the proportion and variety of social communications channels in businesses have increased exponentially at the expense of some of the more traditional formats.
Social BRM has three key goals:
To increase the efficiency and effectiveness of internal communications within central IT using digital communications strategies.
To improve the efficiency and effectiveness of digital communications between IT and business unit partners, vendors and customers.
To serve as a departmental branding proof point. As a result enterprise IT will be seen as having the "social skills" and street-cred necessary for partnering on deployment of internal and external social enterprise initiatives.
So what action steps can the feral CIO take to initiate a culture of Social BRM?
First, study the business units' communications styles on the current social enterprise platforms (Yammer, Chatter, etc.) to determine their digital engagement baseline. You may have a better chance starting your Social BRM strategies as a joint venture with divisions that are less socially mature. You can then jump in later with more socially sophisticated business units after gaining confidence and credibility with other digital immigrants.
Next, begin to embed social media communications strategists within enterprise IT in the same way marketing embeds shadow IT. While this may seem like a luxury today, it will serve as an insurance policy against irrelevance as HQ builds a corporate digital strategy that will surely require Social BRM skill sets.
CIOs must be cautious not to confuse a preponderance of socially-savvy millennials in their organization with a Social BRM strategy. The fact that a staffer has personal "vanity metrics" like a thousand Facebook friends or Twitter followers by no means translates into an ability to not only to enable, but to facilitate communications within and across enterprise cultures.
Next, send a signal that the Social BRM strategy is led by the CIO. This can be as simple as becoming the face of a meaningful and thought provoking blog or community on critical IT issues within the business units. IT will increasingly be required to stimulate ongoing digital conversations and this can not be outsourced to the corporate marketing communications department. This is a twenty-first century version of IT needing to "publish or perish."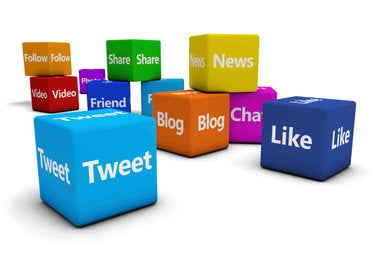 Finally, you can go totally feral and establish a collaborative dialogue directly with the company's customers. I've experienced this in my work as a researcher at CSC where Chief Innovation Officer Dan Hushon launched the CrowdChat platform to establish unfettered collaborative communications between technologists and CSC customers.
To what extent has your job required an increase in Social BRM skills? Have you had to embed new staff that possesses these skills or have you been able to teach the old dogs new tricks?