You've probably heard by now that Google Glass is dead. If you've been listening closely you may even have heard whispers about the demise of Glass for years.
Glass is the wearable device that everyone, especially the media, loves to hate. However, despite recent reports to the contrary, the companies developing enterprise-related software and services for Glass — and investing time, energy and piles of cash — vehemently declare that Glass is anything but deceased.
"The media is getting it wrong," says Ian Shakil, CEO of Augmedix, a Glass Certified Partner company that makes software for doctors and other medical personnel. "Glass is not dead. Glass at Work is alive, growing and well."
Google's current Glass at Work certified partners, though expressing varying opinions about Google's recent decision to shutter its Explorer Program, agree that the future still looks bright for Glass — at least from an enterprise perspective.
[Related: Why Betting on Google is Risky Business for Enterprises]
Before delving into the future of Glass, here's a bit of background on the device. (Editor's note: Google did not respond to our request for a comment for this story.)
Auspicious Beginnings Don't Include the Enterprise
Google sent lasting reverberations throughout the tech world when it announced Glass in April 2012 and then subsequently unveiled the device that June at its consumer-focused I/O developer conference. The elaborate Glass announcement featured skydivers, stunt bicyclists and men scaling down the sides of a building. It was a most memorable product announcement. It had action, excitement, energy and suspense. It had the crowd on its feet at times, which is not at all common at the typical developer conference.
What the Glass unveiling did not have was a single mention of the enterprise or of the wearable's potential business uses.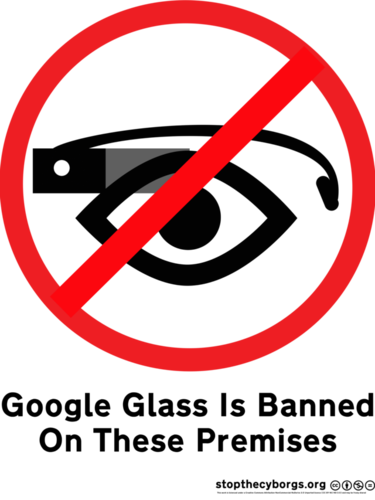 In the months and years following that absurd — and no doubt absurdly expensive — Glass circus, Google's smartglasses raised consumer awareness of wearable computing, while simultaneously earning a controversial (and potentially dangerous) social stigma in San Francisco and becoming the focus of endless ridicule. Bars banned Glass; celebrities spoofed it on TV; law enforcement officials ticketed drivers for wearing it; movie theaters called in federal agents to crackdown on Glass-equipped "pirates;" and a female tech writer was assaulted at a Bay Area bar for wearing Glass while enjoying a drink.
The price of Glass never dipped below $1,500, and though many of the techies who did drop that significant sum raved about the device and its potential, nobody ever really came up with a good reason for the average consumer to buy it. Not even Google.
[Related: How Google Glass Could Still See Consumer Success]
Alongside all these consumer developments, light bulbs started going off inside the heads of a small set of entrepreneurs and businesspeople. Companies including APX Labs, Augmedix, CrowdOptic, GuidiGO, Pristine, Ubimax and Wearable Intelligence quietly started building Glass software and services for corporate and enterprise use.
Google announced its first official set of five Glass at Work partners in June 2014, and just four months later it doubled the number of Glass Certified Partners.
Early adopters piloted Glass products from these companies, and Google's smartglasses made some headlines for their enterprises successes, mostly in the worlds of healthcare and public safety. However, the negative consumer stories largely eclipsed the positive business posts, so when Google officially announced the end of its Explorer Program on January 15, and stopped selling Glass four days later, the Internet sounded its digital death knell, and Glass was promptly, if not accurately, declared finis.
Which brings us up to date.
Glass 'Graduates' from Google[x], Focus Shifts to Enterprise
When Google shuttered the Explorer Program, it also announced a number of associated organizational changes. Foremost, the company said Glass had "outgrown the lab" and was "officially 'graduating' from Google[x]" to be its own team at Google. Ivy Ross, the current Glass chief, continues to lead the team, but she's reporting to Tony Fadell, of Nest and iPod fame.
So while Google did stop selling Glass units to the public, it did not make any changes that suggest it's cutting its losses completely.
Hendrik Witt, CEO of Ubimax, a Glass at Work partner that makes software and services for a variety of smartglasses, including Google Glass, says Google's decision to shut down the Explorer Program is "in line with our expectations" and "is more a positive than a negative for us."
"The Explorer Program was a beta program," Witt says. "Two years is a long period for a beta test."
Google has been known to keep successful products in "beta" for long periods — Gmail was in beta for more than five years — so comparatively the Glass incubation period was a short one.
David Lerman, CEO of GuidiGO, a Certified Glass Partner that provides smartglass-based audio and visual tours for museums and cultural institutions, says the Glass team's move out of Google[x] further legitimizes Glass. "It means that we will be commercialized," Lerman says. "We are no longer a lab product, we will be a 'real' product."
The move from Google[x] into a whole new division, also "allows Google to build up very professional, very strong infrastructure in terms of organization, to support the [Glass at Work] partners, and to make Glass a success," Witt says.
[Related: 10 Google Glass Etiquette Dos and Don'ts]
In addition to the organizations changes, Google is also reportedly shifting the team's focus.
"Google is so serious about the enterprise, they're getting rid of consumer," says Kyle Samani, cofounder and CEO, Pristine, another Glass at Work partner that makes software for smartglasses, including Glass. "That's how I read into it."
"For us, it symbolizes that the Glass initiative is going forward and is strong," says Augmedix's Shakil. "They're pouring more resources on to it, and they definitely focused on Glass at Work, on enterprise applications."
Business as Usual for Glass Partners … With One Notable Change
All of the Glass at Work partners interviewed for this story say that Google's organizational shifts and its decision to kill the Explorer Program do not change their corporate strategies or plans for 2015.
"Google called us beforehand to let us know this announcement was coming, and they said very explicitly that they are still supporting enterprises, they're still supporting Glass at Work partners," says Pristine's Samani. "We have unlimited access to [Glass] hardware, we're not on some sort of ration. Nothing has changed in our strategy."
[Related: Touring Boston Through Google Glass]
"[W]e are still actively marketing and developing Glass-based solutions, and Google has not stopped support or sales to enterprise customers, only one-off orders to individual consumers," says Brian Ballard, CEO of APX Labs, a Glass partner that makes smartglass software that connects to legacy corporate systems. "Glass continues to be one of the best-in-class hardware products that we support and our customers continue to use."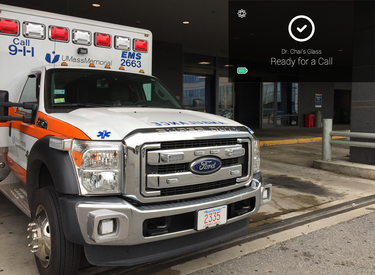 The Glass Certified Partners received some advance notice of the decision to close the Explorer Program, though none more than a few days. All also received assurances from Google that they'll be able to purchase as many Glass units as they need, for the foreseeable future, and that customer support will still be available. Most of them also agree that the writing had been on the wall for the Explorer Program, with constant changes to the initiative and Google's decision last fall to close its four U.S. Glass "basecamps," or small retail spaces used for sales and demonstrations.
"It wasn't a lot of advance [notice], but it was enough to inform our customers, our prospects, our board and all of the other stakeholders," Samani says.
"We've seen this coming for a while now. This was not some sudden thing," Shakil says, though he also wishes Google gave Augmedix an earlier heads-up. "Honestly, I could have used a little bit more [notice], but Google operates like Google, you know? They're not like Apple. That's the way they work."
The only significant change in many of these partners' strategies comes in the form of damage control.
Pristine's Samani says he received countless email messages following Google's announcement last month. "Two hundred people emailed, saying 'Oh, Kyle, is your business dead now?' That's unfortunately the biggest challenge we face today," Samani says. "The misinformation harms us and harms the other partners in the Glass at Work ecosystem, it harms Google. Everyone loses."
"The only change in my life, in our company's life is we have to go out and answer a lot of questions now," Shakil says. "All kinds of customers, all kinds of folks in the press are asking questions. We have to answer them. That's the change really."
"We have to tell the truth to prospective customers, who hear 'Glass is dead,'" GuidiGO's Lerman says. "We have to change the narrative."
The Next Generation of Google Glass
When Google announced the end of its Explorer Program closure, it said in no uncertain terms that it is building a next-generation Glass:
"We're continuing to build for the future, and you'll start to see future versions of Glass when they're ready. (For now, no peeking.)"
Google's Glass Certified Partners aren't sharing details either, but they did drop some interesting teasers.
"[W]e know that there will be a new device, coming likely with Intel processors," Witt says. "There will be new devices, and [Google] will also have industry and the enterprise in focus when bringing out those new devices. I can't talk about the details, but we know a little bit more about the device and what it will be, what capabilities it will have. It's quite promising."
[Related: Google Glass Holds Promise but Requires a 'Reset' ]
"I've seen, without naming manufacturers, next-generation hardware offerings that I'm really, really, really excited about," Shakil says.
GuidiGO's Lerman expects the new version of Glass to be released sooner than later. "We have strong reason to believe [a next generation version of] Glass will be launched in the near future," Lerman says.
Is Glass a Safe Bet During Transition?
Any reasonable company would be wise to cautiously approach Glass at this point, at least until Google makes its future plans for the wearable more concrete. It's also worth noting that Google is first and foremost a company that caters to consumers, and it has relatively little experience building and supporting products for enterprise use.
It can be risky business betting on Google in the enterprise, but its Glass at Work partners say their current and prospective customers need not worry.
[Related: Google Glass Gets Fashionable with Gaudy 'DVF Made for Glass' Frames]
Ubimax's Witt cites three specific examples of why enterprise customers should keep the faith. First of all, Google's move to bring the Glass team out of Google[x] will make Glass stronger and elevate it from experimental status, Witt says. A new version of Glass is a near certainty, he says, which means that Google definitely hasn't abandoned the project. And moving the Glass team under Tony Fadell, an accomplished leader, also speaks volumes, according to Witt.
"You wouldn't necessarily get a person like [Fadell] in if you think you might end that project very soon," Witt says
Chase Feiger, founder and director of business development, Wearable Intelligence, another Certified Glass Partner, agrees. "Tony Fadell's track record in product development speaks for itself."
Shakil cites the $16 million in Series A venture funding Augmedix received in January as further proof that his company, and as an extension, Glass, is thriving.
"We just closed a large fundraising round from some prestigious Silicon Valley investors," Shakil says. "There's a whole bunch of due diligence, on all sides, that went into that fundraising. All parties are extremely confident."
APX Labs' Ballard warns about the dangers of overreacting to skewed media coverage and inflammatory headlines.
"It's important in enterprise life cycles not to let headlines like 'Glass is dead' make us forget the forest for the trees and have a knee-jerk reaction to it," Ballard says. "Looking at the big picture means we have to look at trends across the whole head-worn industry … That said, Glass is one of our most important partnerships and we are comfortable with the direction they are going."
AS