Adele Framer was ready to buy this year's edition of Intuit's TurboTax software when she noticed some flaming reviews on Amazon. Customers were red hot about a series of unannounced changes to the popular tax preparation program.
A number of important features were removed from the latest version, including one that uploads investment information into TurboTax Deluxe. Framer, a retired usability designer, hit the roof. "Putting [in] Schedule D information by hand could take weeks," Framer said.
That was a something of an exaggeration — hours is probably more accurate — but Framer and other longtime TurboTax users were justifiably angry when they learned they'd have to upgrade to a more expensive version of the app if they want to utilize the missing features.
A wave of angry tweets and online reviews reached Intuit's Silicon Valley headquarters, and a chastened Brad Smith, the company's CEO, posted an apologetic video late last week, saying, "These past couple of weeks have not been our finest hour. We're taking new steps to make things right."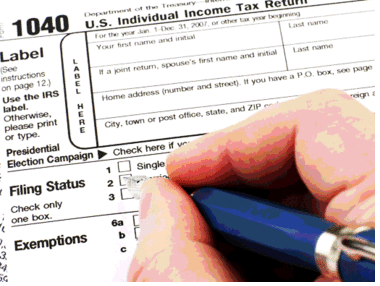 Those steps include a free upgrade to the more expensive TurboTax Premium, which includes the features dropped from the Deluxe version, as well as a rebate of $25 for customers who had already paid to upgrade. However, the rebate isn't enough to cover the $40 or more the upgrades cost, which irritated Framer even more. (To be fair, many customers buy TurboTax at a discount, so the rebate will be enough for some users.)
Framer took advantage of a clever ploy by Intuit rival H&R Block, which offered to give away its Deluxe+State tax prep package to people who bought TurboTax Deluxe. I've never compared the competing tax packages, but Framer and others say they are more or less comparable. My guess is Intuit lost some customers for good.
Intuit now says it will restore the deleted features to TurboTax Deluxe next year.
We can learn a good lesson here: Complaining on social media and on ecommerce sites like Amazon can really make a difference if enough people participate. Companies often monitor those sites closely. If complaints and bad press reach a critical mass they'll likely respond.
Last week, angry protests by consumers and privacy advocates prompted Verizon to let users opt out of a program that allowed advertisers to track their movements on the Web via the use of so-called "supercookies" placed on their mobile phones. Comcast, which has embarrassed itself repeatedly with clueless and even offensive customer service, also made changes, including the ability to make service appointments and track technicians using a mobile app.
The other lesson here is for companies that sell consumer products: If for some reason you need to raise prices, be upfront and tell your customers. They may not like it, but they won't feel ambushed. Sneaky maneuvers like the one Intuit tried to pull often end badly.