As we roll further into 2015, it's time to look back at the business gadgets that changed how we stay productive. These are the top picks for business professionals who travel frequently, who run presentations at work, who need to connect with colleagues, or who have to focus on getting work done before closing time.
[ Related: The 10 Greatest and Goofiest Gadgets of 2014 ]
[ Related: Forecast 2015: IT Spending on an Upswing ]
1. Best Projector: ViewSonic PLED-W800

This ultra-portable projector is unique in that it is small enough to fit inside a laptop bag (it's about the size an Apple Mac Mini), yet shines bright at 800 lumens. That's enough to show a sales video presentation in a brightly lit room without darkening the windows. It features an HDMI input that supports a connection from a smartphone or tablet. While super-compact projectors usually don't have a super-small price, the PLED-W800 is fairly reasonable at just over $700 on Amazon.com and other resellers. A wireless dongle connects to a laptop to stream whatever is on the screen to a projector across the room.
2. Best Travel Headphones: Plantronics BackBeat Pro
Plantronics has done it again with headphones that are designed for enhancing productivity. The sound quality is much better than that offered by any set of earbuds, and is on par with most larger headphones. A noise-canceling system reduces background noise and chatter. Users can connect to a phone, tablet or laptop over Bluetooth from across the room. What makes the BackBeat Pro innovative is that it knows when it is in use. When you remove the headphones, your music pauses. when you aren't wearing the headphones for a while, they enter a deep-sleep mode. This means the headphones work for about two days straight (or 24 hours).
3. Best Laptop: Lenovo Yoga 3 Pro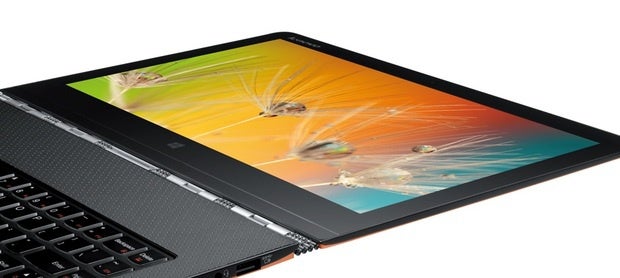 The staid black business laptop is too dull for trendy work environments. This convertible laptop runs Windows 8.1, uses a fast Intel Core M processor and lasts more than seven hours per charge. It works as a normal productivity machine (the raised keys are particularly useful for long typing sessions) and as a tablet, since the touchscreen flips over. Best of all, it's available in interesting colors like Clementine Orange, Platinum Silver and Champagne Gold. The higher-quality materials mean the Yoga 3 Pro can withstand some abuse. The Yoga 3 Pro's hinge in particular is strong enough to move from tablet to laptop mode multiple times per day.
4. Best Smartphone: Droid Turbo
There were many outstanding smartphones to pick from in 2014, including the new Apple iPhone 6 and 6 Plus, the Google Nexus 6, and several Samsung models like the Galaxy Alpha (which has a unique ultra-power-saving mode). Yet, for business users who don't mind a thicker, heavier phone, the Motorola Droid Turbo rose to the surface as the best business model of the year, mostly due to the astounding battery life — up to about 48 hours. While it runs a fairly standard Android OS and doesn't offer too many additional features, when a phone lasts two full days, it means you can stay on contact, check on flight delays, research topics, and just stay on top of things longer than with other smartphones.
5. Best Videoconferencing: Dell Chromebox for Meetings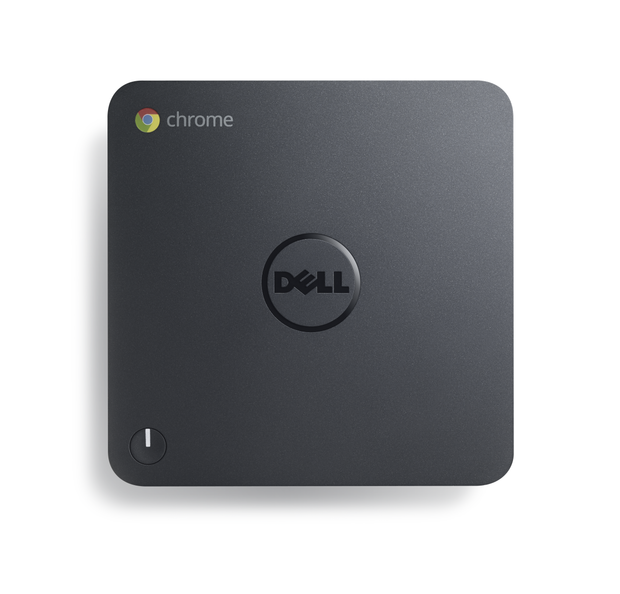 Google made a splash in 2014 with the release of a videoconferencing operating system called Chromebox for Meetings. For $999, this all-in-one mini-desktop boots directly in Google
Hangouts and displays team meetings over an HD video chat. There are no complicated settings, since the computer runs in full-screen video chat mode at all times. (If you really want to use the computer normally, you can boot into Chrome OS.) The system includes a high-quality video camera and a speakerphone.