We're only a little more than a month into the new year, but technology executives are well into their 2015 initiatives. Like you, we want want to know what those objectives include and where the common ground lies?
To get a quick glimpse into the world of IT leaders, CIO.com partners with the CIO Executive Council to take snapshots of CIOs and other top IT professionals regarding a topic that's top of mind with other IT pros.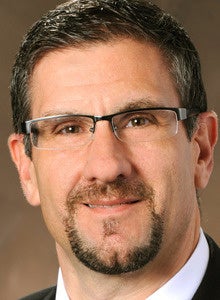 In responding to our latest question concerning their top three priorities, we found common themes among leaders, even though they work in different verticals: Healthcare, energy and higher education. All three leaders cited a focus on their customers (which in the case of Fordham University means students and faculty), two of our three respondents specifically mention CRM. Both Johnson & Johnson Diabetes Solutions and Crius Energy are focusing on using data analytics to gain business insight.
What are your top 3 priorities for 2015?
Scott Saccal, Senior Director, Johnson & Johnson Diabetes Solutions Companies
Our top three priorities for Johnson & Johnson Diabetes Solutions Information Technology are completely focused on consumers (healthcare providers, patients and payers). First, we're looking to deploy solutions which enhance their experience with our company and our brand. This means everything from our digital capabilities to our customer service infrastructure.
Second, we'll be enhancing our customer relationship management capabilities so that we have a comprehensive view of all of our interactions with each consumer to be a robust partner. Finally, we're linking our internal data with external data sources to provide better analytical insights about our products for all stakeholders.
Pradeep Tiwari, Vice President IT, Crius Energy
1. Improve the customer experience by embracing the mobile mind shift and exceeding customer expectations by having actionable and authentic data for business insights. 2015 will be the year for big data that will become instrumental in a win-back campaign and reducing customer attrition. Data that gives competitive advantage will be managed and analyzed by our internal IT team who will have 360 degree view of our Customer base.
2. Increasing market readiness by staying nimble and having a plug-and-play model. Cloud strategy will play key role in making it happen. Cloud is no longer nice to have; it's a necessity that gives you a platform to grow, scale and support business growth.
3. Reduce the cost. Technology doesn't need to be complicated. Keep it simple by standardization and reducing the technology footprint. Create a center of excellence around the processes, which are growth drivers for the business, and master it.
Frank J Sirianni, Ph.D, Vice President and CIO at Fordham University
1. Full deployment of Fordham Connect, our CRM platform that has both critical business goals and significant change management goals for the enterprise.
2. Establishing a SaaS platform for our ERP suite, facilitating resource realignment and other goals.
3. Digital literacies:
Enable us to be versatile users of digital tools and technology, to adapt, troubleshoot, hack.
Promote digital citizenship. Broaden and deepen students' digital literacies to assist them in their current and future studies, and make them more competitive on the job market.
Provide staff and resources to support faculty in staying current on the constantly changing/evolving demands and standards of digital literacies.
Feel Like Sharing?
What are your top priorities this year? We'd love to hear your thoughts in the comments section below or you can connect with me here. Or if you have a question you'd like us to ask, let me know or drop us a note on Twitter (@CIOonline).