Last month, Google severed the consumer arm of its Glass smartglasses project, dubbed the Explorer Program, and sent the life of the innovative wearable device into question, at least in the world of consumer technology.
The search and advertising giant was clear that its commitment to the Glass at Work Certified Partners, or companies certified by Google to build enterprise software and service for Glass, would not waver. Those companies also say they're confident that Glass, and smartglasses in general, will thrive in business environments.
[Related: 10 Google Glass Etiquette Dos and Don'ts]
Though Glass has been presented as a consumer device since its first public appearance in the summer of 2012 at Google's I/O developer conference, it may never be marketed for consumer use again.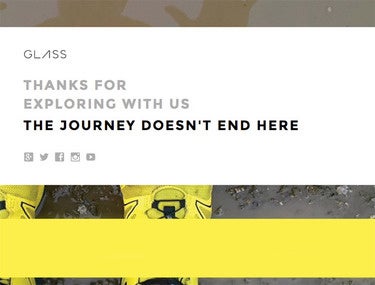 "Google is so serious about the enterprise, they're getting rid of consumer," says Kyle Samani, cofounder and CEO, Pristine, a Glass at Work partner that makes software for smartglasses, including Glass.
Google appears to be cutting its losses in the consumer market — for now — but that doesn't mean Glass will never shine in that space.
The following Glass at Work partners say that, though they're focused on the business world, Glass still has a future in consumer tech.
Google Glass Dying, but Still Not Dead to Consumers
Ian Shakil, CEO of Augmedix, another Glass Certified Partner company that makes software for doctors and other medical personnel, says Glass "is inevitably coming," or rather returning, to the consumer market.
"I do think [Google] will be reengaging consumer over the long run, but certainly right now the focus has tilted to enterprise," Shakil says.
Samani says the reason Glass is accelerating in the enterprise while it screeches to a halt in consumer is that the potential use cases are clear and plentiful for businesses, while most consumers fail to see value.
"Everyone already has a computer in their pocket, so the question is 'Why would you wear Glass at all?' The answer is if you need to be hands-free," Samani says. "There's really nothing in a consumer's life that's so fundamentally demanding that you need to be hands-free."
Shakil suggests that the evolution of Glass will mirror those of the smartphone and tablet, which were both legitimized in business environments and eventually found their ways to the consumer world, after reaching price points that were friendly to the masses.
[Related: Google Glass Is Alive and Well in the Enterprise ]
Hendrik Witt, CEO of Ubimax, a Glass at Work partner that makes software and services for a variety of smartglasses, also thinks enterprise adoption will pave the way and help carve a niche for Glass in the consumer tech world.
"There will be a market for consumers," Witt says. "In terms of smartglasses, the adoption will first come from the enterprise space, and then from the consumer space."
Beyond a lack of clear value for the average consumer, Glass has been stamped with the social stigma of being "uncool," it's the opposite of sleek, it raises some very real privacy concerns, and perhaps most importantly, it was prohibitively expensive at $1,500. Still, if Google is able to overcome these admittedly significant challenges, Glass could still find its place in consumer tech.
Glass Will Be Back
"I do think [Glass] will influence and make inroads into consumer — and probably sooner than anybody really expects," Shakil says.
Samani seconds Shakil's notion, though his predicted time frame isn't so short. "I do believe there is a longer-term market for smartglasses for consumers. I think it's a little further out than we can really foresee, but I believe one will emerge in time. "
AS