---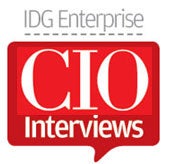 How HPE plans to spin out its software assets
HPE Software's Chris Hsu, who will soon become CEO of Micro Focus, explains how HPE's latest strategic shift will impact customers and the software industry.
Why the subscription economy is the future of business
Zuora CEO Tien Tzuo says subscription-based companies are growing nine times faster than product companies and explains why 'subscription relationship management' platforms will replace existing ERP and CRM systems.
Michael Dell tells IT leaders all they need to know about the new Dell Technologies
After largest-ever tech merger, CEO talks product integration, strategy, the battle vs. HPE – and why protectionism is a really bad idea for the tech industry.
CloudVelox eases migration of core business apps to the cloud
CEO Raj Dhingra says platform automates cloud migration, easing test/dev, disaster recovery, and optimizing cost.
Riverbed stabs at Cisco's heart with next-gen routing
CEO Jerry Kennelly details beyond-WAN-optimization strategy that broadens Riverbed's assault on top network rivals.
Citrix is building your workspace of the future
CEO Tatarinov's strategy centers on secure access to apps, data from any device anywhere on prem or in the cloud.
How Anaplan makes dynamic strategic planning a reality
Founder and CTO Michael Gould outlines how Anaplan's cloud-based platform pulls strategic planning out of spreadsheet hell.
GE Power's CDO is transforming his company and an industry
GE Power's first ever chief digital officer, Ganesh Bell, leverages years of software expertise to drive innovation within GE and with customers, including his own CIO.
How one CIO is driving business with digital transformation
CIO Lidia Fonseca is helping lead Quest Diagnostics into lucrative new businesses, all while streamlining IT and improving the customer experience.
How to marry content, business process management
Alfresco Software's CEO Doug Dennerline discusses his company's open source strategy, the evolution of private clouds for content management and the changing competitive landscape.
How ServiceNow aims to manage every workflow in your company
The cloud provider's Chief Strategy Officer explains how ServiceNow is expanding its service management capabilities beyond IT to include HR, security and other departments.
The IoT company behind the curtain
Greenwave Chief Scientist Jim Hunter explores the promise of the Internet of Things – and the challenges it still faces.
Why Microsoft is your best strategic partner for the future
Avanade CEO Adam Warby details how a $2 billion IT services company is capitalizing on new Microsoft cloud and collaboration capabilities to power digital transformation projects.
Extreme Networks bolsters 'customer intimacy' to spur growth
CEO Ed Meyercord talks about Enterasys merger and an expanding set of software capabilities undergirding Extreme's wired-wireless switches
How Kronos' cloud migration makes for a better business
Kronos CEO Aron Ain discusses how the company is successfully moving to the cloud. Ain talks about how the migration has led to new analytics capabilities, is improving profits, helps customers run their businesses better and more.
How BMC's CEO plans to cut your IT costs by a third
More than two years after going private, a revitalized BMC is focusing squarely on enabling your company's digital transformation.
How Salesforce.com plans to stay high in the clouds
Salesforce.com co-founder Parker Harris discusses key product growth areas for the company, the challenges of innovating, the future of development and flexible infrastructure, and what the cloud market itself will look like years from now.
How a CIO Navigated the Task of Creating Two Big Companies From One
Robert Logan, CIO of Leidos, discusses how his team balanced the difficult preparations for creating two publicly held companies, while at the same time providing services to a multibillion-dollar corporation. He shares lessons learned and where he's taking IT for Leidos.
NBC Universal's CIO Partners With Ad Sales to Expand Revenue Opportunities
NBC Universal CIO Atish Banerjea talk about the media giant's sales consolidation platform and also advises future CIOs to spend as much time understanding the business as they spend staying updated on the latest technologies coming into the marketplace.
How IBM's Watson Could Change Your Business
Watson Group Chief Mike Rhodin talks about how IBM's cognitive computing tech is rolling out to enterprises, developers and end users.
Infor's Future in the Enterprise Looks Cloudy and Bright
Charles Phillips, CEO of Infor, discusses the state of company's cloud migration, the competitive landscape and why it prefers talking to line-of-business executives before selling to the CIO. He also discusses Infor's big data/analytics strategy and the future of cloud pricing.
ATK CIO Says Metrics-Driven IT Paves the Way for Innovation
Jeff Kubacki does IT by the numbers. This metrics-centric way of operating not only gives IT more trust and visibility, it allows the CIO and his team to focus more on innovations that ultimately fuel business growth.
How Delphi's CIO Drives Innovation, Change and Revenue With IT
Delphi CIO Tim McCabe discusses how he navigated the auto-parts maker through times of major financial struggle and how, as a result, IT has become a driver of revenue. McCabe also explores why CIOs and IT leaders need to be more knowledgeable about their businesses and what the future of offshoring and out-tasking looks like.
eBay's CIO Succeeds by Innovating and 'Connecting the Dots'
eBay CIO Scott Seese says he and his team are using technology and innovation to drive the company's mission of connected commerce. He explains how the ecommerce giant taps into the power of social and mobile to help customers find and purchase exactly what they seek from among millions of sellers. Seese also discusses his strategy for success and why it's important to connect the dots.
Bank of America CIO Says Simplification and Risk Reduction Are Keys to IT Success
Bank of America's Catherine Bessant talks about the advantages, and challenges, of being a non-technologist leading IT, as well as the lessons she's learned in navigating the company's super-sized acquisitions. Bessant also talks about her team's bold plan to simplify dramatically the IT environment, as well as reduce risk through design, aggressive training and more.
How IT Innovation and Mobility Empower Unilever
Rod Hefford, CIO for Global Customer Development and Supply Chain at Unilever, discusses they key goals of their Compass strategy, how IT is organized to drive innovation globally. Hefford also explains how mobility is empowering Unilever to respond to changing market conditions and customer needs, and is fostering a virtuous cycle of improvement.
HBO's CIO Airs Strategies for IT Success and Developing Next-Gen IT Leaders
HBO CIO Michael Gabriel explains why it's imperative for CIOs to understand how their businesses and customers are changing. He also explains why professional development is critical to IT success and shares his views on how business, academia and government need to work together to build strong job growth and develop the next generation of IT leaders.
Kaiser Permanente's CIO Aims to Make Healthcare More Delightful
Kaiser Permanente CIO Philip Fasano discusses how the electronic records 'bet' has paid off and how social and mobile technologies will advance the effort. He also offers advice on making big tech projects successful, how to encourage innovation, what it means for CIOs to be the 'CEO' of their organizations and why healthcare provider should be in the business of delighting customers and patients.
Chevron's CIO Talks Transformation and Why IT Leaders Should Smile
In the latest installment of the CIO Interview Series, Louie Ehrlich, CIO and president of Chevron Information Technology Company, talks about the most important things he's learned leading a giant, global IT team through massive change. His answers may sound simple, but they're hard- won lessons for Ehrlich, the top tech executive for the nearly $250 billion energy company, whose transformation effort has yielded the better part of a billion dollars in payback for Chevron.
CIO Ensures Western Union Is Wired for the Future
In the latest installment of the IDG Enterprise CIO Interview Series, Western Union's John Dick talks about how his team is helping the company capture the opportunities that mobility and social networking offer. Dick also discusses how he re-architected his organization to keep IT at the center of Western Union's evolution and talks about the evolving role of the CIO in business transformation.
How IT Helped Shape UL's New Business Strategy
Underwriters Laboratories' CIO Christian Anschuetz discusses UL's recent transformation from a non-profit to a for-profit organization and how IT shaped and supported that change. He weighs in on the consumerization of IT, offers advice for CIOs, explains why 'big data' without 'big discretion' will lead to 'big failure,' and more.
Top CIO Stories:
CIO Resumes: Compare Yours to the Cream of the Crop [registration required]
What Do Top CIOs Make?
4 Personas of the Next-Generation CIO
10 Lessons from Angry Birds That Can Make You a Better CIO
---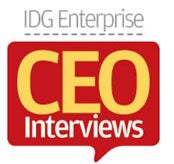 VMware CEO Talks Software-Defined Data Centers, OpenStack and Dueling Amazon
As a top executive at Intel and EMC, Pat Gelsinger helped build the data centers of today. Now, as CEO of VMware, he's promising to deliver the data centers of tomorrow.
Good Technology CEO Puts Focus on the Data, Not the Device
Good Technology has become one the leaders in mobile management, amassing more than 4,000 customers, including many in government and highly regulated industries.
Chambers Says Cisco Will Become the No. 1 IT Company
Think software-defined networking will change the industry? You're thinking way too small, according to Cisco CEO John Chambers. In Cisco's strategy, SDN is just a single element in a holistic architecture that brings intelligence, programmability and application awareness to every facet of your infrastructure and spans the data center to the cloud. In this installment of the IDG Enterprise CEO Interview Series, Chambers spoke with Chief Content Officer John Gallant about the power of Cisco's Unified Framework and how delivering on that vision could make Cisco the number one IT company overall. No small ambition there.
Verizon Enterprise Solutions Chief: 'We Build Infrastructure at Scale'
In the battle for the next generation of enterprise IT, John Stratton carries a lot of weapons. Stratton is president of Verizon Enterprise Solutions, the nearly $30 billion unit formed just over a year ago to deliver networking, cloud, mobility, managed security, telematics and a host of other services in a more coordinated fashion for Verizon's top enterprise buyers. Building on a traditionally strong base of wired and wireless network services, Verizon Enterprise also blends in acquired assets like cloud hosting company Terremark, security company Cybertrust and Hughes Telematics.
Citrix: What Kind of Company is it Anyway?
Citrix is many different things to many people. It's a cloud company, it's a virtualization player, it's a mobile technologies vendor and it's a collaboration products provider. But according to Mark Templeton, Citrix CEO since 2001, all of that blends together and fits with where enterprise IT shops are headed.
Juniper CEO Johnson Talks Software, the Company's Recent Challenges and Key Future Directions
Juniper Networks had a challenging 2012 as new product cycles were slow to take hold and global economic conditions took a toll on sales. The company also undertook a restructuring that saw 500 positions cut and the departure of four executive vice presidents. As the Sunnyvale, Calif.-based company looks to re-energize its business, particularly with an eye towards enterprises and data centers, CEO Kevin Johnson shared his lessons learned in leading Juniper since 2008, as well as what's ahead for the company in a discussion with IDG Enterprise Chief Content Officer John Gallant and Network World Managing Editor Jim Duffy.
Cloudera CEO Says They're Taking Hadoop Beyond MapReduce
In an exclusive interview, the voluble CEO of Cloudera, Mike Olson, holds forth on the company's new Impala project and the boundless potential of Hadoop.
Virtual Instruments CEO: We'the Bridge Between Physical and Virtual
John Thompson, former Symantec CEO, explains why the company he now heads offers a better way to manage the performance of cloud infrastructure.
CDW's CEO Discusses Cloud Apps and Reshaping IT
In this installment of the IDG Enterprise CEO Interview Series, CDW CEO Thomas Richards spoke with Chief Content Officer John Gallant about how CDW is expanding its strategic services offering, and how mobility and consumerization are expanding growth opportunities for the company. He also talked about the rollout of Windows 8 and the Surface tablet, and why CDW is in an ideal position to capitalize on the big changes reshaping IT.
Red Hat CEO: We're the Cloud Leader — With Linux
In this installment of the IDG Enterprise CEO Interview Series, Whitehurst talked with Chief Content Officer John Gallant about the changing competitive landscape in enterprise software and explained why VMware is now Red Hat's closest rival. He also talked about how Microsoft's transitions to the cloud and a new-generation operating system will benefit Red Hat. Whitehurst also explored why many IT leaders have a fundamentally flawed view of Red Hat's strategy and how his time as an executive with Delta Airlines made him a better tech company CEO.
CEO Dick Williams on the company's move to SaaS and competing for enterprise customers.
CEOs Talk About Outsourcing, Customers, Mobility, Big Data and So Much More
In a recent series of interviews, IDG Enterprises's chief content officer, John Gallant, spoke with several CEOs about a wide range of current challenges facing top tech executives. Some put the customer first, and some decidedly do not.
Egenera CEO Stresses Openness in Competing with "Cisco, Cisco, Cisco"
Egenera CEO Pete Manca says the company was 10 years ahead of its time in targeting the converged data center infrastructure, but its smooth transition from a hardware-focused company to a software-oriented one in recent years has enabled it to stay in the thick of what's now a booming market pursued aggressively by Cisco, HP and others. As part of our ongoing IDG Enterprise CEO Interview Series, IDGE Chief Content Officer John Gallant spoke recently with Manca about Egenera's strategic shift, its partners and competitors, and a big new product announcement.
HCL CEO Vineet Nayar: Outsourcing is Dead, and There's Nothing Innovative in Cloud Technology
The customer always comes first. Except when it comes to HCL, the $6 billion Indian outsourcing make that co-sourcing giant led by CEO Vineet Nayar, who literally wrote the book on a philosophy known as "employees first, customer second." In this latest installment of our CEO Interview Series, Nayar spoke with IDG Enterprise Chief Content Officer John Gallant about how that philosophy is fueling HCL's rapid growth and why more CIOs ought to consider adopting it.
SAP co-CEO Bill Mcdermott Explains its Five-Market Focus
If you think SAP equals ERP, Bill McDermott would like a few minutes to set you straight about the 2012 version of the software giant, which he claims is in the midst of "an intellectual renewal." McDermott has been co-CEO — along with Jim Hagemann Snabe — of SAP since 2010 and has helped broaden the company's strategy beyond traditional applications and analytics to the cloud, mobile, Big Data and a bet-the-business focus on real-time computing with the HANA in-memory database at the forefront.
NetApp's Tom Georgens: How We Got Big, Stayed Nimble, and View Storage Today
In an exclusive interview, NetApp CEO Tom Georgens talks about virtualization, the private cloud, and how his company defines big data.
How Intuit Liberated IT to Embrace Mobile, Social and the Cloud
Intuit CEO Brad Smith has deftly steered what was once only a shrink-wrap software company into the cloud and mobile worlds and has led a re-engineering of Intuit's IT organization into a customer-focused, driver of innovation and value.
Andrew Miller: Polycom Will Drive the Next Era of Collaboration
In an exclusive interview, Polycom CEO Andrew Miller talks about the impact of mobility on the visual communications market and about Polycom's move to the cloud.
CA Technologies CEO: Doing What the Customer Needs
As part of the IDG Enterprise CEO Interview Series, William McCracken, chief executive officer of CA Technologies, spoke at the recent CA World conference to IDGE Chief Content Officer John Gallant about how the concept of 'business service innovation' is driving CA's business.
Q&A: Nimsoft CEO Chris O'Malley Touts New 'Supply Chain of IT'
Systems monitoring and management may be headed to the cloud as management-as-a-service. Nimsoft CEO Chris O'Malley explains what that means and how it will affect IT in this Q&A — part of the ongoing IDG Enterprise CEO Interview Series.
Enterasys CEO: Total Cost of Ownership Sets Us Apart
How's this for a challenge? The CEO dies suddenly and you're tabbed to take his place — on the heels of your network infrastructure company entering into a major new strategic partnership and in the midst of the worst economic downturn since the Great Depression. Oh, did I mention your competition includes some companies named Cisco Systems, Hewlett-Packard and Juniper Networks, among others?
CEO Compensation:
Who Are Tech's Highest Paid CEOs?
Silicon Valley's Wicked Young CEOs
Material Boys: Tech CEOs with the Highest Net Worth
Perks Drive Up Pay for Tech CEOs
Luxuries for Leaders: How IT Chiefs Reward Themselves
Executive Compensation: The 10 Highest-Paid Tech Chiefs of 2008
CEO Payday: What Tech's Top Execs Made in '09
CEO Pay: Big Bucks for Tech's Chief Executives
CEOs Still Getting Big Perks Despite Pay Backlash
---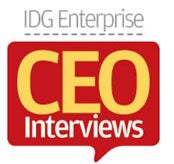 SUSE Linux Top Exec: Interoperability is Key
In this latest installment of the IDG Enterprise CEO Interview Series, SUSE president and GM Nils Brauckmann shared with IDGE Chief Content Officer John Gallant his views on the future of open source, his strategy for competing against Red Hat, and Suse's plans for helping customers build private and hybrid clouds. He also outlined his philosophy for working successfully with the open source community, talked about the role desktop Linux will and won't play in the enterprise, and explained where Suse's partnership will Microsoft is headed.
TIBCO CEO: How Real-Time Computing Will Change the Landscape
Tibco CEO Vivek Ranadive talks with IDGE Chief Content Officer John Gallant about why your company needs to move to real-time computing and how TIBCO's 'two-second advantage' can change your business.
Acme Packet's 'Building a Signaling System for the Internet'
Not familiar with the terms "session border controller" or "session delivery network" Don't worry. Andy Ory, CEO of fast-growing Bedford, Mass.- based Acme Packet, is more than happy to share his passionate vision of how SBCs and SDNs — and the emerging era of "pt-in communications"– will change your business and the world.
Michael Dell Interview: We're a 'Solutions' Company
In an exclusive interview, CEO Michael Dell talks about his company's new direction and its plans to serve a diverse midmarket.
RightNow CEO on Improving the Customer Experience
For Greg Gianforte and his colleagues at Bozeman, MT, based RightNow Technologies, Inc., customer relationship management is so, well, yesterday. The key focus for companies today, Gianforte told IDG Enterprise Chief Content Officer John Gallant in this installment of the IDGE CEO Interview Series, is dramatically improving the 'customer experience' in all the places consumers touch organizations — from the Web to the call center.
Attachmate Boss on Novell Buyout: Great Brands, Little Overlap
The Attachmate Group this week finalized its $2.2 billion buyout of network industry pioneer Novell, which begins the next phase of its evolution. Attachmate will operate Novell as two separate business units, one focused on the Novell brand and the other on the SUSE Linux brand. In addition, the privately held Attachmate Group has business units focused on the Attachmate and NetIQ brands. IDG Enterprise's Chief Content Officer John Gallant spoke with Attachmate Chairman and CEO Jeff Hawn shortly after the Novell deal was sealed to get his thoughts on what the acquisition means for Attachmate and its new and old customers.
LANDesk CEO Talks Up 'End User In' Strategy
LANDesk Software CEO Steve Daly says success in managing and securing your IT environment means managing from the 'end user in,' not from the data center out.
Meru Networks: Closing in on All-Wireless Enterprise Network
Meru Networks claims to have been the first company to deliver an 802.11n access point and is now riding that technology's popularity as enterprises move increasingly to high-speed wireless networks. In this installment of the IDG Enterprise CEO Interview Series, Meru President and Ihab Abu-Hakima speaks with IDGE Chief Content Officer John Gallant about what sets Meru apart from bigger competitors with broader networking product lines such as Cisco and HP as well as what needs to be done by enterprises to manage and secure networks being flooded by iPads, smartphones and other devices.
QlikTech CEO's Secret Weapon: Your Frustration With Big BI
Business users often watch as IT deploys costly, complex BI programs that take months to arrive — then fail to deliver the needed insights. QlikTech CEO Lars Bjork says you don't have to take it anymore. In this Q&A, he explains how his company's data discovery tools give the power to users — and even help police crack murder cases.
NetSuite's CEO Cashes in on Cloud Mania
An exclusive interview with Zach Nelson, CEO of NetSuite, reveals the challenges and rewards of being the leading ERP-as-a-service provider.
CEO Teardowns:
CEO Teardown: BlackBerry-Maker RIM's Mike Lazaridis and Jim Balsillie
CIO.com Teardown: Microsoft CEO Steve Ballmer
CIO.com Teardown: Apple CEO Steve Jobs
CIO.com Teardown: Facebook CEO Mark Zuckerberg
CIO.com Teardown: Oracle CEO Larry Ellison
---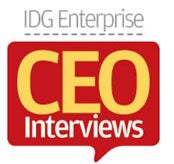 HP's Leo Apotheker: We're Heading to the Cloud
A day after Hewlett-Packard CEO Leo Apotheker outlined his strategic vision for HP — a plan chock-full of new cloud offerings — he sat down with IDG Enterprise Chief Content Officer John Gallant and InfoWorld Editor in Chief Eric Knorr to share his thoughts on a wide variety of issues.
Cloud Security: Symantec CEO Shares Why It's a Game Changer
Symantec Corp. CEO Enrique Salem outlines why 03 is such a critical initiative for the company, and how cloud and virtualization changed the security threat landscape and the business opportunities for Symantec.
SonicWall CEO: App Awareness Crucial for Security
SonicWall once focused on small and midsize businesses, but its introduction earlier this year of a next-generation firewall line dubbed SuperMassive leaves no doubt that the company is now taking aim at larger enterprises. In fact, the privately-held San Jose company's CEO, Matt Medeiros, says the enterprise market accounted for nearly half of SonicWall's sales over the past six months.
F5 Networks Gunning for More Data Center Control
Interview with Sean McAdam, CEO of F5 Networks, which has managed to garner nearly half of the Layer 4-7 switching market.
Aruba has Smartphone, IPad-Crazy Enterprise Covered
The influx of smartphones, tablets and other wireless devices into businesses is making many employees more productive, but Aruba Networks is seeing firsthand how much strain all of this newfound mobility is putting on the enterprise IT and security staffs that are its customers. In this installment of the IDG Enterprise CEO Interview Series, IDGE Chief Content Officer John Gallant spoke with Aruba CEO Dominic Orr about the changing wired/wireless network architecture, competing with Cisco Systems, exploiting the cloud and the rise of 802.11n.
Brocade CEO: Ethernet Fabrics Will Undermine Dominant Cisco
Mon, November 15, 2010 – Brocade swallowed Foundry Networks a few years ago and has been hard at work ever since marrying the best of Brocade's storage network assets with Foundry's high-end Ethernet network tech. The result, says CEO Michael Klayko, is an emerging product line that positions the company perfectly for the demands of the virtualized, cloud-ready data center, and perfectly to steal share from Cisco.
Avaya CEO: How Video Will Change Business World
Last Wednesday, Avaya, Inc. made a splash in New York City with a portfolio of new collaboration products, including the Flare Experience multimedia conferencing system, a new tablet designed to support the Flare software and the web.alive (stet) virtual reality meeting service, among other offerings. In the latest installment of the IDG Enterprise CEO Interview Series, IDGE Chief Content Officer John Gallant talked with Avaya leader Kevin Kennedy about the company's collaboration strategy, how the new products change the competitive battle with Microsoft Corp. and Cisco Systems, Inc., and what it's going to take to make video a part of everyday life for business users.
Riverbed CEO: Cisco Doesn't Own The Cloud
Jerry Kennelly, Co-founder, chairman and CEO of Riverbed Technology, on where Riverbed goes beyond WAN optimization.
What Makes Sybase Worth Nearly $6 Billion to SAP?
Sybase CEO John Chen, in an interview shortly before SAP announced plans to buy Sybase for about $6 billion, gives clues about why his company might be worth so much. The mobile enterprise has a lot to do with it.
Seven Questions with Cisco CEO John Chambers
Cisco CEO John Chambers talks virtualization, cloud, and the "Cisco Tax," in this installment of the IDG Enterprise CEO Interview Series.
SAS Chief: Hot on Fraud Detection, Cool on Cloud Computing
At a recent media event, SAS CEO Dr. Jim Goodnight spoke with IDG Enterprise Chief Content Officer John Gallant about how businesses did — and didn't — take advantage of BI during the downturn and how the economy has changed the playing field in the BI market.
Just For Fun:
Tech's 10 Most Famous College Dropouts
If Politicians Were Tech Companies…
If Corporations Were People…
Techiest Commencement Speakers
Hollywood's Top 12 Tech Heroes
Stuff Tech CEOs Say: 2010 Edition
Hard Time: 10 Tech CEOs Sent to the Slammer
Separated at Birth: Tech Honchos and Their Famous Lookalikes
Fighting the Dark Side: Tech's Heroes and Villains
CIO.com Bibles:
The Consumerization of IT and BYOD Guide
IT Career Guide: Advice for IT Professionals
CIO.com's IT Job Search Bible
BlackBerry Bible: Everything You Need to Know About Your RIM Smartphone
Facebook Bible: Everything You Need to Know About Facebook
Twitter Bible: Everything You Need To Know About Twitter
LinkedIn Bible: Everything You Need to Know About the Social Network for Professionals
Windows 8 Bible: Your Complete Guide to the Upcoming Version of Windows
SharePoint Bible: Your Complete Guide to Microsoft's Collaboration Software