(UPDATE: Good Technology PR just reached out to me with the following comment on this post and on BlackBerry's related Fact Check blog post:
"At Good, we embrace competition because we know it breeds excellence. We acknowledge there is room in the market for multiple platforms, including BBRY as well as iOS, Android, Windows Phone…Our #1 priority is to delight our customers, and conveying information to them that outlines migration options is an important part as to why they trust us as their leading secure mobility partner. The vast majority of our customer requests for information are on migration from BES 6 or 7 to Good based on their installed base, hence the origin of the paper.")
BlackBerry is in full defensive mode these days. Rightly so. These are troubling times for the Canadian company.
BlackBerry's biggest enemy today may be consumer perception. And its biggest new threat could very well be enterprise perception. BlackBerry recently shifted its strategy (yet again) to focus strictly on the enterprise, so its foothold there has never been more important.
Today, BlackBerry has less than one percent of the overall global smartphone market, according to IDC, down considerably from just a few years ago. Part of the reason for that is the public perception that BlackBerry phones "aren't cool" anymore.
It's a (sad) fact that the average consumer really does care what his or her friends think about their smartphone of choice, and that has really hurt BlackBerry. Today, BlackBerry's competitors are trying to shift business customers away from BlackBerry EMM products by shifting the perception of the company in the enterprise. Businesses aren't as quick to sway from their current investments as consumers are from phones. But it would be ignorant to think they aren't affected by all of the noise.
This type of back and forth is par for the course in any business, especially the tech biz. Competitors trade jabs all the time. Just look at Apple and Samsung, T-Mobile and AT&T.
The difference with BlackBerry is that its competitors see a company on the ropes, they smell blood and they're not pulling any punches.
Last month, BlackBerry launched a new blog post series called BlackBerry Fact Check, which aims to debunk competitors' "sensationalized reports surrounding our viability and misperceptions about our product portfolio."
Today, BlackBerry fired back at Good Technology, a company that has been blasting BlackBerry for some time now. Last October, I interviewed Good's CEO Christy Wyatt, and she had nothing good to say about BlackBerry at all.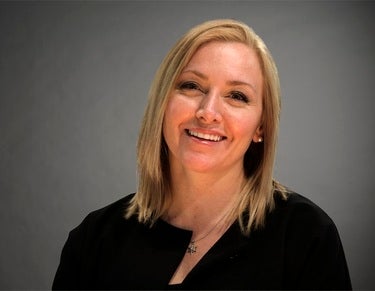 The focus of the latest BlackBerry Fact Check post is a white paper published by Good that compares its latest offering to some of BlackBerry's comparable services. The problem: Good doesn't compare its offerings to BlackBerry latest releases. BlackBerry is right; the whitepaper is misleading. It's not exactly inaccurate, but it doesn't provide all of the information needed to make an informed decision.
You can check out BlackBerry's full analysis of the white paper here.
Overall, I think BlackBerry is doing the right thing by addressing potentially misleading claims from competitors. I'm just not sure it's going to prove to be enough.
AS