When you hear the term "wearable technology," you very likely think of one, or all, of these things: Google Glass, fitness trackers such as Fitbit and Nike+ or smartwatches including Pebble and Samsung's new Galaxy Gear.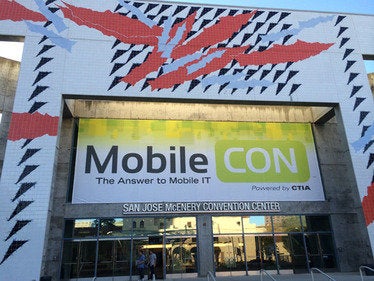 There's good reason for that; these gadgets are some of the most popular examples of wearable tech today. But they're far from all the category entails. And the many analysts, VPs, product development reps and evangelists who spoke at a panel on wearable technology at CTIA's MobileCon 2013 event this week all believe that wearable tech, or just "wearables," will become a part of everyday life as much as smartphones and mobile apps have.
The specifics and timeframe on the predictions in the panel varied widely, but every speaker is confident that wearable technology isn't a passing fad.
Redg Snodgrass, co-founder of Stained Glass Labs, a "group of forerunners for the wearable computing movement," spoke during the MobileCon panel. He breaks the current wearables market into three divisions: Smart clothing, smart glasses and smartwatches.
Snodgrass, who was wearing a BASIS smartwatch during his presentation, says the wearables markets will face some of the same challenges the smartphone space did in the past years, including fragmentation. But unlike in the consumer smartphone world, Apple isn't leading the charge.
In the wearable market, "instead of being follower, Samsung is the leader. Apple is going to be the follower." (Samsung recently released its Galaxy Gear watch. Read my take on that device here.)
Putting User Data to Use via Wearable Technology
The MobileCon Wearable Tech panel was broken into two parts: one based on data collection via the various sensors embedded within wearable gadgets (the "input") and the second on presenting the data to users in valuable and, perhaps more importantly, actionable ways (the "output").
Most popular wearable gadgets today are based on the principle of collecting data from the users and then presenting it via the gadget itself in real-time or via a Web interface later on to show more granular information or trends over time. The gadgets available today are also fairly simple, packing similarly simple sensors such as pedometers. Most are companion devices to smartphones. Some take advantage of other sensors built into those devices, including accelerometers and GPS.
The majority of panel members seem to agree that for the time being, and for the next few years, wearable technology will come in the form of "companion devices" designed to work with smartphones. The Galaxy Gear and Pebble smartwatches, two of the most popular devices in the category, are both designed to work with smartphones, as are Fitbit fitness trackers.
"It doesn't always make sense to replicate the sensors in phones," according to Marco Della Torre, VP of business development at BASIS Science, maker of the BASIS smartwatch.
Della Torre says his company's watch is unique in that it's not just about motion sensors. BASIS is working hard to make a device that's functional but also aesthetically pleasing while focusing on how to truly motivate and engage people with the data its device collects.
Users have varying degrees of health and wellness levels. Some are very analytical and want granular data, while others just want very simple metrics, according to Della Torre. The challenge is providing value to the full range of users, he says. The BASIS watch itself provides real-time metrics at a glance, and the associated Web interface lets users dig into data as they see fit.
Sam Massir, director of business development, wearables, at InvenSense, says his company is working on developing smarter algorithms. One significant area of focus for InvenSense is activity recognition. The idea is for devices to automatically recognize a user's current activity so they don't constantly have to interact with a watch or other wearable.
"We're trying to solve activity recognition on the wrist," Massir says. "We don't always want to be looking to the phone. Algorithms can help. The smarter the algorithms, the higher the classification can be."
Beyond Fitness Trackers
Though many upcoming gadgets will likely including fitness-tracking functionality, the wearable technology movement is about more than just that
Theo Forbath, VP of innovation strategy at Frog Design, an "innovation firm" that worked with Apple in the 80s, spotlighted a couple of noteworthy potential uses for wearable technology, including an RFID wristband that's being used at Walt Disney World to enable cash-free purchases, reduce wait time in lines and otherwise improve the customer experience. Forbath also mentioned a "smart diaper" from Huggies that notifies parents, via Twitter, when babies need changing, as well as an "AirWaves" smart face mask that's designed for use in smoggy or polluted cities and can automatically upload environmental metrics from specific locations to the cloud.
Thanks largely to Google Glass, countless companies are working on smart glasses. For example, Epson — traditionally known for its projectors and related technologies — released the Moverio BT-100 glasses in the United States last year. The Moverio BT-100 projects a virtual display in front of users' eyes and enables a variety of augmented reality uses. The glasses run Android, and Epson is actively courting developers to create content for the device, according to Ana Jen, Epson America's director of strategy, research and new products.
Jen says the Moverio BT-100 glasses offer "twice the glass for half the price" as Google Glass. (The Moverio glasses cost $700.) And they're different because their dual projectors enable a full-screen display, instead of Google Glass single-eye "monocle," Jen says.
The Epson glasses are designed for both consumer and enterprise use. For example, in cities or locales where people don't have much living space, the glasses can simulate personal displays for watching movies or other video in cramped areas. The gadget is also well suited for augmented reality gaming, Jen says. Meanwhile, a number of developers have created enterprise applications designed to help service techs repair complicated machinery using AR tech; assist factory workers fill complex orders and follow detailed instructions while freeing up their hands, and help people monitor or access hard-to- reach places using remote-controlled drones, according to Jen. (Check out the above video for a look Jen's overview of the Moverio BT-100 glasses and visit the related YouTube channel for a look at some of the apps.)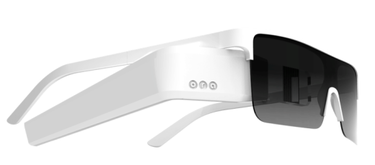 Another company that's built a Google-Glass-rival is Optivent. Jean-Baptiste Su, Optivent Advisor, says his company's "monocle" glasses offer a display that's three times the size of Glass, with a higher resolution and brighter display. Su predicts that these three things – display size, resolution and display brightness – will be key to the success of smart glasses.
Wearable Technology Barriers to Success
Google Glass, Epson's Moverio BT-100 and Optivent's ORA glasses all have one thing in common: They're awkward and often goofy looking. Jen went as far as calling Moverio BT-100 a pair of "glasses only a mother could love."
It's clear that many early adopters and tech-enthusiasts have embraced wearable tech, but a number of barriers still stand in the way of widespread mainstream adoption, not the least of which is appearance.
All of the MobileCon Wearable Tech panel members agree that one significant barrier to success for wearable technology is battery life or power management.
"Battery technology is one of the limitations in this industry," said BASIS's Della Torre.
Amar Kendale, VP of strategy and market development at MC10, a startup focused on wearable development, agrees. He suggests that many future wearable devices will not have displays and will instead rely on their companion smartphones for visual output.
"Liberation from the screen and buttons can give you better battery life," Kendale says. "But you still need to transmit," so battery optimization will be key.
Stained Glass Labs' Snodgrass says battery consumption is a major issue, as is device temperature. Skin temperatures can heat up small devices, which can lead to cancer-related concerns, he says.
Justin Butler, a business development representative with Misfit Wearables, which makes a display-less activity monitor watch called Shine, says "we don't think we should measure battery in days but in months."
Shine gets four to six months of battery life, according to Butler, and it doesn't need to be charged thanks to its coin cell battery, which can easily be replaced when it's dead. http://www.misfitwearables.com/
Another battery-related challenge, according to Epson's Jen, is that devices require more battery power as they get new, advanced functionality. So battery management technology must constantly evolve, she says.
In addition to battery-related challenges, wearable technology needs to overcome the barrier of cultural acceptance. Today's wearable technology looks like, well, wearable technology. Most of the gadgets aren't exactly discrete or unobtrusive. That can be a major turnoff.
Myriam Joire, product evangelist with Pebble, thinks the "art of the watch" has largely been lost in smartwatches and that there's a big opportunity for smartwatch makers to bring back some of that art. Aesthetically pleasing wearable tech could go a long way toward adoption, according to Joire.
"Somebody needs to do what Apple did for smartphones with wearables," said Joire.
Smart glasses could use some more "art," as well, and Epson's Jen is well aware of this. In fact, she hints that a much better looking version of the Moverio glasses are in the works and could be announced as soon as January, at the 2014 CES.
"Acceptance is huge," says Optinvent's Su. "And smartwatches are the first step toward this wearable world where we're heading."
Finally, cost is another significant barrier to success for wearable technology. If the average consumer is going to embrace wearable tech, it needs to be relatively affordable. Many of the most popular fitness trackers can currently be had for less than $200, and some are available for less $100, which makes them particularly well-suited to be holiday gifts. This is one reason that fitness trackers are becoming so popular.
The challenge of reducing the price of smartwatches and smart glasses is a more formidable one. But overcoming these challenges could lead to a breaking point in wearables.
Like any new technology, wearables will take some getting used to, according to Samsung's VP of Product Planning and Product Marketing, Nick DiCarlo.
"Mainstream adoption has to do with things soaking in," DiCarlo said. "That kind of cultural soak is really important."
Whether you're a doubter or an early adopter, it's clear that wearable technology is the next hot thing in gadgets — and all signs suggest it is here to stay.
AS