What's Hot, Not in Healthcare IT Startups
Healthcare startups pop up just about everywhere these days. Experts from Health 2.0, Rock Health and StartUp Health weigh in on what types of tech get the most (and least) attention from health entrepreneurs.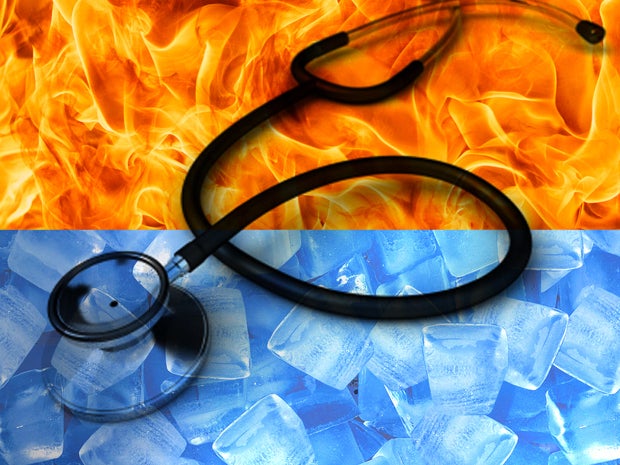 Healthcare attracts much interest from startups. It's not surprising, really. Most incumbent electronic health record (EHR) vendors are too busy to innovate, says Matthew Holt, co-chair of Health 2.0; they must focus on meaningful use and ICD-10 instead. Providers grapple with similar problems, plus the emerging challenges of accountable care and changing business models.
Healthcare startups, then, find themselves in a market mirroring the tech landscape of the late 1990s, when companies developed core enterprise products to fill gaps left by Microsoft. Look at America's healthcare industry today – poised to exceed $3 trillion in 2014, with much of that money spent on chronic yet preventable conditions – and it becomes clear just how many gaps there are.
Efforts to fill those gaps vary. Put another way: Some markets are hotter than others. To gain some clarity, Health 2.0, StartUp Health and Rock Health – all of which work closely with healthcare entrepreneurs – discuss where they see the most and the least action. Their assessment of startup activity in 15 key areas of healthcare follows.
(Note: We talked general trends, not hard and fast numbers. Also, the "hot," "warm" and "cold" labels were determined by CIO.com and are subjective. Finally, companies and products are mentioned solely to provide examples, not to offer endorsements.)
Hot: Sensors and Connected Devices
Wearable tech gets the runway treatment and just about every major hardware maker sells a smartwatch. Healthcare's interest, though, turns to sensors and devices with more specific purposes. AdhereTech makes smart pill bottles to note the time and location pills were taken and send reminders about missed doses; this improves medication adherence. Cohero Health does something similar with inhalers. Many diagnostic devices plug into smartphones, too, increasingly making Dr. McCoy's medical tricorder less science fiction and more reality. "There are entire new businesses being formed around these sensor-enabled and connected devices," says Unity Stoakes, president and co-founder of StartUp Health.
Hot: Home Healthcare
Where would prefer to spend your golden years: At home or in an assisted living facility? That single question explains the high interest in home healthcare services, from doctors on demand (Medicast) to a caregiver marketplace (CareLink) to wearable sensors that monitor everyday behavior and send alerts is anything is amiss (CarePredict). "They're making it much more efficient and easier to stay in the home," Stoakes says, adding that interest isn't limited to Baby Boomers. Meanwhile, Holt notes that, while such devices are largely for consumers, they're increasingly becoming part of the overall health system. 
Hot: Big Data and Analytics
Connected devices create data. So, too, do electronic health record (EHR) systems, other clinical apps, billing systems, pharmacy records – the list goes on. "This market is emerging to make sense of the data and make it useful and meaningful and actionable," Stoakes says. Healthcare analytics case studies (examples here and here) target many aspects of hospital operations, from reducing readmissions to cutting costs to making sense of bundled patients (Aver Informatics) and lab data (Medivo) to quickly getting the right antibiotics to patients with bacterial infections (LuminaCare). Also of interest, thanks to healthcare reform: Price data transparency, which shows providers, payers, employers and employees what they will (or, as the case may be, will not) pay for particular procedures.
Hot: Population Health Management
Healthcare still doesn't have all the data necessary to make business decisions – but it has more than it used to, as data sets from payers and the Centers for Medicare and Medicaid Services are now more readily available. This provides an "entry point" for companies aiming to go beyond mere data aggregators to more complete solution providers, says Teresa Wang, strategy manager at Rock Health. Population health management primarily identifies and targets an institution's most at-risk patients, examining ways to offer preventive care or outreach that helps patients stay healthy and out of the emergency room. Much of this can be automated, from reporting to patient education to appointment or test reminders.
Hot: Payer Administration
With health insurance companies often seen as the Bad Guys responsible for spiraling healthcare costs, it's little surprise that there are opportunities for startups to help payers trim management and administration costs. Desired functionality includes business process automation, prescription administration, health information exchange and claim adjudication – and, of particular interest in a post-reform world, with a growing number (and complexity) of health plans for a growing number of buyers, benefit plan and member eligibility management. Oh, and don't forget analytics.
Warm: Patient-Facing Tech
Here there's some disagreement. Technology such as patient portals, wearable technology and fitness trackers "haven't seen big successes yet," StartUp Health's Stoakes says; they don't integrate with clinical workflows and struggle to save money, add revenue or save time for providers.
Rock Health, on the other hand, ranks "healthcare consumer engagement" among its emerging themes of 2014. Such technology receives funding, Wang says, because it helps address healthcare reform's stated goal of streamlining the industry. It also ties into the "evolution of the accountable care organization," Health 2.0's Holt says, as it makes patients more informed participants in a more coordinated healthcare process.
Warm: Video
Recent Deloitte research says one in six doctor visits will be virtual this year in the United States and Canada. Established vendors exist in this market – namely, WellDoc and American Well – but activity persists, with Grand Rounds and Doctors on Demand (advised by "Dr. Phil" McGraw and funded by Sir Richard Branson) among the firms (and big names) getting in on the action.
For all that's happening, though, Holt admits that a lot of the companies are doing the same thing, or at least something similar. Stoakes, for his part, says StartUp Health still expects activity around video-enabled health interactions but adds, "We thought it would have happened by now."
Warm: Digital Therapy
This broad market segments address chronic conditions, such as diabetes, hypertension or obesity, which are better treated with more continuous monitoring of a patient's condition than the status quo of infrequent in-person doctor visits. This involves sensors and apps – or, in the case of Proteus Digital Health, a small sensor in each pill a patient swallows – but also a more direct connection to a physician than a smartphone app or wristband. The idea is to use software to deliver better clinical outcomes, Wang says: "It makes healthcare much more accessible." The digital therapy market has grown 20-fold since 2011, Wang says, albeit from a small benchmark.
Warm: Physician Search
Health 2.0 Research Analyst Kim Krueger has tried a few physician search tools, with limited success. It's a novel idea, and one on which many companies hope to capitalize, but it remains "an area that's very complex [with] not a lot of abstraction at the moment," Holt says. At issue: Looking for a doctor is a "very complex algorithm," one that must incorporate a physician's diagnostic history, a patient's personal preference and a variety of other factors that, for many reasons, aren't readily available or publicly reported.
Warm: Clinical Trials
Clinical trials are expensive. Not coincidentally, they also rely on a lot of paper – for patient-reported outcomes as well as clinical outcome assessments. Seems like an easy place to get started, as Wang puts it. Digital solutions (either through smartphones or tailor-made devices) could be used in all phases of the clinical trial, from design to recruitment to monitoring to maintenance to post-trial market reporting. There's interest, Wang adds – but, as with digital therapy, this particular market segment has received less absolute funding than some of those previously discussed.
Cold: Gamification
Standalone gamification apps faded from view as the industry learned that getting healthy isn't a game. "You need something that will sustain behavior change," Wang says. That said, the concept of game mechanics, along with excitement about its potential, has found its way into tools for patient engagement and wellness, Holt says. (Think of programs that offer coupons, discounts and other rewards for participants who consistently make healthy choices.) Gamification has also emerged on the provider side as a motivator for continuing medical education, Krueger adds.
Cold: Enterprise Wellness
Employee wellness programs have had pockets of success, but many struggle, including those that offer free or discounted fitness trackers. The problems mirror those of many other types of patient engagement. Not only must the technology be right; the marketing, the motivating factors, the incentives (tangible or otherwise), the rewards and the lasting value all have to be right as well. What's more, the firms that operate in the enterprise wellness market are well-established and "relatively dominant," Wang says. Not surprisingly, this tempers startups' interest.  
Cold: Personal Genomics
The cost of mapping the human genome has dropped from $100 million in 2011 to less than $5,000 today. Inexpensive, readily available genomic research could fundamentally change diagnostics, predictive analytics and drug development. However, aside from 23andMe and despite an influx of venture capital, there's a "So what?" factor attached to personal genomics, Holt says. (It doesn't help that 23andMe drew the ire of the FDA, which says it provided results that weren't "analytically or clinically validated.") Patients' persistent struggle to share information with providers, physicians' reluctance to trust third-party data and cash-strapped providers' unwillingness to pass up revenue from pricey tests may all play a part here.  
Cold: Personal Health Records
Cold: Social Networks for Doctors
There's Doximity and Sermo, yes, but that's about it. Plus, while they let physicians connect with, securely message and pose questions to each other, they don't connect physicians to current or prospective patients. At a broader level, though, it may not matter. Physicians tend to shy away from social media, in large part because the risks associated with healthcare social media are broad, ranging from HIPAA to reputation management. It's a shame, too, because patients are all over social media, and they often get bad health information as a result.
Cold: Electronic Health Records
Thanks to meaningful use, EHR implementation has, for the most part, already happened, Wang notes. It's therefore a mature market – and a crowded one, with several hundred vendors (from boutique shops to the $1.7 billion Epic Systems) in the United States alone. Startups very well may be tempted to dip their toe in the water; poor usability, workflow and interoperability suggest that the EHR market is poised for disruption, as do reports indicating that 40 percent of practices want to switch EHR vendors. Incumbents don't go down easily, though – even if, as Stoakes says, today's EHR systems are "still completely broken."
Copyright © 2014 IDG Communications, Inc.
Next Up: Check out these related slideshows