Hugh Scott loves his Apple iPhone. And Scott, VP of IS for the wholesale business unit of Direct Energy, a retail energy provider with annual revenue of $8 billion, knows mobile devices: His IT staff of 60 supports some 500 smart phones.
But even Scott, who seven months ago called himself a "dyed in the wool BlackBerry user," doesn't pretend the iPhone is perfect, especially for business users. Scott spoke with CIO's Al Sacco about why he rushed out to buy an iPhone, what the device's best and worst features are, and why Direct Energy doesn't plan to support it.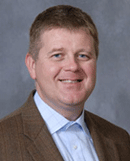 I suffer from gadget envy. And the gadgets I like best are the ones that nobody else has yet. So when I heard about the Apple iPhone, I decided immediately to get one. First of all, the thing is just so cool. I have to confess, I was an Apple fan long before the iPhone rumors began to circulate. I own three iMacs and three iPods. I love their intuitive user interfaces, and I love the way they look, from the flat, swivel screen iMac in my home office to the pulsing heartbeat on my wife's iBook that sits on our kitchen table.
Right off the bat, a few factors made me think I should wait on purchasing the iPhone: It's not a third generation (3G) device, the camera is only 2 megapixels and Apple would inevitably lower the price before the holidays–but as soon as I saw my first iPhone in "the wild," I ran out and bought the 8GB version. (Why would I want to have anything less?) It was July 2, less than a week after Apple released the device in the United States.
MORE ON the iPhone
Five Reasons the iPhone Will Infiltrate Your Business
Five Reasons the iPhone Won't Infiltrate Your Business
A Brief Pre-Release History of the Apple iPhone
Apple Slashes iPhone Price by $200 to Boost Sales
"Study": Apple iPhone Touch Screen Doesn't Improve Typing Efficiency…At First
Like everyone else who eagerly awaited the iPhone's release, I had high expectations. Did the device live up to those expectations? Definitely.
At first I thought the iPhone was overpriced–though obviously not enough to keep me from dropping $599–but since Apple announced its refund credit, I now believe the iPhone is fairly priced. As an early adopter, I felt a little let down when Apple CEO Steve Jobs announced the price reduction. Now I realize Jobs did me a favor: I can use the $100 credit toward a new iPod nano for my wife's birthday!
I have used my BlackBerry 8700c as my only cell phone for as long as I can remember and so the iPhone was a real departure for me. Since I knew the device wasn't 3G, I knew its data transfer speed would be weak in comparison to some more powerful smart phones. But I had been a Cingular customer for sometime, and I'm used to the less-than-blazing speed of its EDGE network. And when AT&T purchased Cingular and upgraded its network–shortly before the iPhone release–I really noticed an improvement, so I wasn't particularly concerned.
As far as voice quality goes, both my BlackBerry and my iPhone use the AT&T network, and I can't tell any difference in call quality between the two. But only the iPhone has a button on the side that lets me switch between ring and vibrate mode. Another feature I like: When I'm listening to music through ear buds and someone calls, the music fades out and the ring tone begins.
Mail Needs Work, Sound Doesn't
Accessing e-mail on the iPhone is easy, though the only way to get true "push" e-mail is to use a Yahoo Mail account, which I do. For other mail accounts, like AOL or Gmail, the iPhone polls the POP server every minute or two and then new messages are delivered. True push e-mail can be invaluable for business users–and for this reason, RIM and other companies that offer such messaging services currently have a leg up on Apple.
As far as battery life goes, the iPhone doesn't last as long on a single charge as my BlackBerry, but I wasn't surprised by that. I've used it during a number of long transatlantic flights for video and audio, then used it as a phone for the rest of the day. So as long as I charge it every night, the battery life isn't a problem for me.
The size of the device is impressive; much thinner than my BlackBerry. I carry the BlackBerry in a holster, but I can just slip my iPhone into my pocket without any discomfort or awkwardness. That means I can carry both without having to resort to multiple holsters or deal with overpacked pockets.
The three things I like best about my iPhone are its touch screen-based user interface, Wi-Fi support and the high-quality media player that eliminates the need to carry a separate iPod.
Apple did a fabulous job building an intuitive and simple to employ user interface. The iPhone's touch screen is easy to get used to and fun, and though I can't dash out e-mails on my iPhone in the quick-fire way that I can on the BlackBerry, I can navigate through various Web pages and access applications in a way I never thought possible.
Because the iPhone supports Wi-Fi, I don't have to worry about the speed of AT&T's EDGE network when I'm within reach of a hot spot; Wi-Fi can be much faster than the EDGE network's average speed of 100 Kbps. Using Wi-Fi greatly reduces the iPhone's battery life, but when there's a power outlet nearby, this isn't much of an issue.
Hugh Scott also reviewed the Palm Treo 750 as part of CIO.com's
Business-Savvy Smartphone Review
In the past, I carried an iPod wherever I wanted a media player. Now my iPod is built into my phone, and it's actually more fun to use because of the touch screen interface. I can even wirelessly download all my KT Tunstall and Bob Dylan tunes to the iPhone whenever I'm near a Wi-Fi hot spot.
What I'd Change
If I could change three things about my iPhone, I'd make it a 3G device and I'd add a cut and paste function and a video recorder.
I'd love for the iPhone to be 3G so I could view Web pages and download content on AT&T's UMTS/HSPDA network at speeds of up to 700Kpbs, compared to the average 100Kbps offered by EDGE. What would you do with the extra speed you ask? To be completely honest, I don't really know, but that doesn't mean I don't want the fastest phone possible. I am sure I could find something!
MORE ON the iPhone
Five Reasons the iPhone Will Infiltrate Your Business
Five Reasons the iPhone Won't Infiltrate Your Business
A Brief Pre-Release History of the Apple iPhone
Apple Slashes iPhone Price by $200 to Boost Sales
"Study": Apple iPhone Touch Screen Doesn't Improve Typing Efficiency…At First
The iPhone currently lacks cut and paste commands, and this is problematic for me because when I want to send sections of content from e-mail or documents, there's no way to transfer that content into a new message without retyping it. It's a function found on most smart phones today and I took it for granted…until I couldn't do it.
Though the iPhone features a 2-megapixel digital camera, it doesn't offer any video recording functionality. A video recorder seems like an obvious capability to have on such a feature-rich phone, and it's one of the few things I was surprised to see missing from the iPhone. Again, my desire for a recorder is in keeping with my use of the phone as a lifestyle accessory. I probably would only use it to record family events like my kid's soccer games, but I still wish the iPhone had a video recorder.
I continue to use my BlackBerry as a business phone, but the iPhone is now my personal phone. I don't use it for business though I do use the media player during work-related transit. The two devices cater to two different parts of my life: work and home.
I don't think the iPhone is a BlackBerry killer. The devices are meant for two different ends of the market. For instance, I can't dash out emails on my iPhone in the quick-fire way that I can on the BlackBerry, but I also can't check soccer scores as easily or watch the latest crazy YouTube video on my BlackBerry the way I can using the iPhone.
Not on My Network
We don't currently support iPhones at Direct Energy. In fact, we don't support any phones except BlackBerrys, as we've invested significant funds in our BlackBerry enterprise server and related security measures, and we trust that the server is reliable and well-secured. It remains to be seen if there are any major security issues associated with iPhone use. I thought Apple did a good job handling the few "scares" that were noticed early on by quickly applying patches.
I think the iPhone could be used as a business device, but it would probably be best suited for corporate environments with Mac computers so that users could easily sync calendars, etc. In order for the iPhone to be taken seriously as a business device, Apple needs to compete head to head with RIM, and to do that it would need to offer a corporate push e-mail solution that could be easily integrated with most organizations' Microsoft e-mail environments.