Kobe Bryant is the quintessential corporate superstar: He is the face of the $447 million Lakers franchise, has the top-selling NBA jersey in the United States and China, and has won numerous scoring titles, All Star bids, and All Star MVP titles; within the industry, his peers and colleagues fear his scoring and envy his all-around talent.
But, what happens when a company's superstar wants out? Managing a high maintenance superstar is tricky, but when crisis situations arise, like when a superstar mutters about leaving, proper communications can make or break your entire organization. For CIOs and vice presidents, the interaction of Lakers owner Jerry Buss with Bryant provides the chance to observe the five key aspects of corporate communications in action—and analyze whether or not Buss succeeded in each category.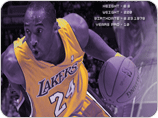 1. Identifying the Issue
On May 3, 2007, less than 48 hours after the Lakers' disappointing season ended, Kobe Bryant uttered his first unhappy words: "Do something and do it now. Especially for me, it's beyond frustration. Three years and still being at ground zero. So this summer's a big summer."
Bryant's statement encapsulates the issue: He feels the team is not championship caliber and has not been building to become elite. He wants his owner to hear the message and to react accordingly.
Yet, Buss kept us guessing as to whether he cared or even heard Bryant's words. Buss did not contact Bryant until May 31, when the situation had escalated to where Bryant demanded a trade. Grade: C-
Recommendations: When a superstar publicly articulates three years' worth of unhappiness, a lot of pent-up emotions are primed to explode. Listen carefully to his or her statements, because the first message usually describes the most important complaint. Analyze quickly and create a response plan immediately; if left alone, many more outbursts will surely follow or they will leave for other opportunities.
2. Knowing Your Protagonist
Buss and Bryant have worked through crisis situations together before, including the tumultuous 2004 off-season that sent Shaquille O'Neal to the Miami Heat. In short, Buss knows Bryant's key characteristics: loyal, stubborn and non-vocal about issues.
So, when Bryant demanded a trade on national radio, Buss should have recognized the unusualness of the behavior and reached out to Bryant immediately. Grade: B+
Recommendations: Like Buss' relationship with Bryant, most managers know their superstars well through business interactions. Therefore, knowing the superstar isn't usually an issue. But in a crisis situation, remember that emotions magnify personalities: If a superstar usually demands apologies, he or she will demand many more apologies when angry. Use this to your advantage: Expect extremes of their normal personalities and quickly identify possible solutions.
3. Identifying Possible Solutions
Kobe Bryant's demands were simple. Bryant said, "We definitely have to get to that elite level&now." Bryant also suggested that he "would love for him [ex-Lakers general manager Jerry West] to be a part of [the Lakers]." Bryant then went on ESPN Radio and demanded a trade.
Since Bryant's requests were straightforward, Buss should have easily identified possible solutions: (1) Ask Kobe which players he would like on the team; (2) Consider re-hiring Jerry West; (3) Speak to Bryant and understand why he is demanding a trade.
Buss may have identified these solutions; however, his defiant refusal to communicate with the media or Bryant about the solutions left everyone guessing. Grade: C+
Recommendations: Superstars rarely publicize internal grumbles. When they do, they usually make a clear demand, thus making it easy for managers to identify possible solutions. However, keep in mind that possible solutions must be communicated properly to appropriate stakeholders; if nobody knows about the possible solutions, no progress has been made toward resolving the issue.
4. Timing
When Bryant caused his public ruckus, he was impatient and wanted attention. He even admitted, "I know my patience is about as short as my one-year-old daughter's."
Oftentimes, establishing any contact shows your superstar that he or she has been heard, and is enough to prevent the issue from worsening. When Bryant went on three sports shows back-to-back on May 30 to rant, Buss went missing until he called Bryant on the close of business the following day. Buss then disappeared again until he met with Bryant on June 16. Buss did not even contact the media until June 28. Grade: D
Recommendations: When your organization's superstar makes a public outcry, there is little time for analysis of the situation. Contact must be made with the superstar as soon as possible. Track down your superstar and have a private discussion to find out the real problem.
5. Approach
Although Buss chose to remain conspicuously distant during Kobe Bryant's public tirade, the few meetings between Buss and Bryant have been private. Given the media's tendency to overanalyze situations and instigate drama, Buss made the right move to deal with issues behind closed doors. Grade: A
Recommendations: It is rare for any corporate situation to demand public attention for private matters. When your superstar is unhappy, discuss the problem privately and personally. As a CIO or vice president, communicate your messages directly to superstars rather than let them hear your message through the news, radio or worse: through the grapevine.
Edward Chuang is an IT Consultant at CACI International. He may be reached at ECreview@gmail.com.