Tips and Tricks
CIO.com's Al Sacco offers advice on one way to help ensure you never find yourself with a BlackBerry that's stuck in an endless reboot cycle or frozen on a BlackBerry error screen.
Got yourself a shiny new BlackBerry PlayBook? Learn how to get more done in less time, boost tablet security, manage applications and more, using these seven easy PlayBook tips and tricks, courtesy of CIO.com's Al Sacco.
Boost your BlackBerry PlayBook tablet security and protect your personal privacy with these simple tips and tricks, from CIO.com's mobile maestro Al Sacco.
A recent BlackBerry PlayBook OS update has weakened overall tablet battery life for many RIM PlayBook owners. Here are six quick and easy PlayBook battery tips and tricks to help counteract the update's negative effects and boost your tablet's battery life.
Research In Motion (RIM) has posted information for IT admins to help ensure BlackBerry PlayBook tablet Video Chat functions properly via firewall-protected corporate networks.
CIO.com's BlackBerry black belt Al Sacco shares his 10 favorite and most frequently used BlackBerry keyboard shortcuts, tips and tricks.
The longer your smartphone lasts on a single charge, the better, right? CIO.com's mobile expert Al Sacco details the techniques power users swear by to boost BlackBerry longevity.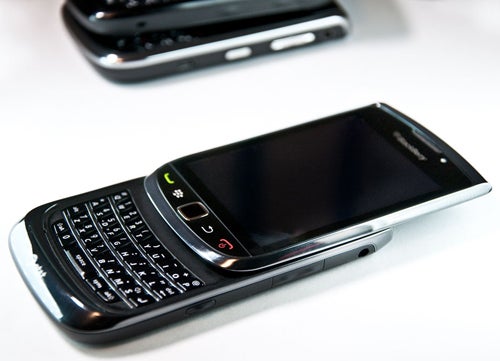 CIO.com's mobile watcher Al Sacco explains how to create custom speed-dial lists using RIM's BlackBerry OS 6, so BlackBerry smartphone users need only press and hold one key to call important contacts.
CIO.com's mobile master Al Sacco explains how to change and set custom BlackBerry notification- and alert-settings for RIM smartphones when used along with compatible holsters, cases and pockets.
CIO.com's Al Sacco offers up this step-by-step tutorial on how to "downgrade" or return to an older version of the OS software on a BlackBerry smartphone.
CIO.com's BlackBerry black belt Al Sacco details the process to security wipe a BlackBerry smartphone running RIM's latest mobile OS, BlackBerry 6.
RIM's BlackBerry-specific mobile IM service, BlackBerry Messenger (BBM), is an easy and effective way to keep in touch with other RIM smartphone users. CIO.com's BlackBerry beat-reporter Al Sacco shares tips on getting the most from BBM.
Al Sacco explains how to add slang, proper names or misspelled words to your BlackBerry's custom dictionary so they're not flagged during spell-checks.
Get Internet connectivity via PC anywhere using your BlackBerry. CIO.com's BlackBerry black belt Al Sacco explains how to "tether" a Windows PC to the Internet using your RIM smartphone's wireless network connection.
CIO.com's BlackBerry beat-reporter Al Sacco details the process for transferring media and other files wirelessly via Bluetooth between BlackBerry smartphones running OS 5.0.
CIO.com's BlackBerry black belt Al Sacco shares tips and tricks on how to get the most from BlackBerry applications, while at the same time ensuring those apps don't negatively affect your smartphone's performance.
CIO.com's Al Sacco shares tips on how to get more from RIM's BlackBerry Messenger (BBM) mobile IM app, avoid common pitfalls and keep your device protected from related security threats.
BlackBerry devices used to be renowned for their impressively long battery lives. But with all the features and functionalities packed into modern RIM smartphones during the past couple of years, some of that battery longevity has vanished. CIO.com's Al Sacco offers up seven advanced tips that he regularly employs to ensure his BlackBerry keeps on ticking…and ticking and ticking.
BlackBerry smartphones are known for security, but if you don't know the common gotchas, your new or "unsecured" BlackBerry device could be a disaster waiting to happen. CIO.com's "CrackBerry" addict Al Sacco offers five BlackBerry security tips to fix your smartphone security holes and reduce unnecessary risk.
CIO.com's BlackBerry watcher Al Sacco details two different ways to create separate e-mail inboxes for personal (BIS) and corporate (BES) mail in BlackBerry OS 5.0.
A new feature within RIM's recently released BlackBerry handheld OS 5.0 lets BlackBerry users "flag" e-mail messages for follow-up, set custom reminders, assign different color flags to specific messages and edit detailed flag properties. Here's how to effectively use the new BlackBerry e-mail flags.
BlackBerry smartphone users can free up valuable software storage space by "archiving" App World mobile applications they don't use frequently on external memory cards for easy future access. Here's how to archive those apps, as well as how to keep such apps in order.
BlackBerry-maker Research In Motion (RIM) offers up ten smartphone troubleshooting tips and tricks for CrackBerry addicts of all ilk.
Got a shiny new BlackBerry? Want to use it on another carrier in the United States? Or a GSM carrier overseas? No worries. Here are two methods for unlocking your BlackBerry–one of which is completely free, though it's not guaranteed to work for everyone.
CIO.com's Al Sacco explains why certain apps within BlackBerry users' Applications lists are bolded, while others appear in normal, non-bold lettering.
Research In Motion's (RIM) latest slogan is "Life on BlackBerry." And rightly so; BlackBerry owners turn to the devices to store more and more data and applications for life inside the corporate walls and out. Here's how to use BlackBerry folders to organize and manage all that clutter.
Boost your BlackBerry Web browsing experience with these can't-miss keyboard shortcuts, for newbies and power-users alike.
Aflac's BlackBerry guru shares power tips and tricks for your RIM smartphone. Here's how to improve your typing, messaging, browsing, attachment handling and more.
Add another notch to your Research In Motion BlackBerry black belt with these great smartphone keyboard tips and tricks.
Always looking for new ways to do more with your RIM BlackBerry? Learn the following tips and tricks, including two from the co-CEO of RIM himself, and take your smartphone prowess to a whole new level.
The new BlackBerry Storm smartphone is packing a brand new version of RIM's handheld OS, v4.7, and with that OS comes a whole new set of shortcuts. These 20 tips and tricks will help you get the most out of your shiny, new Storm–and its SurePress touch screen.
Think you know all the typing, messaging, browser and navigation shortcuts for your BlackBerry smartphone? Don't be so sure. We've got new valuable tips and tricks in our most recent list of BlackBerry shortcuts for advanced users.
TeleNav Navigator gives BlackBerry and other smartphone owners instant access to a slew of valuable features, including audible driving directions with real-time traffic alerts, various maps and mapping services and local search. Here's how to get even more from one of the best BlackBerry navigation applications on the scene.
BlackBerry e-mail auto-signatures let you save time on typing and reduce unnecessary strain on BlackBerry thumbs, as well as proactively apologize for possible typos. Follow these simple steps to create, modify or erase BlackBerry e-mail signatures–for both personal, or BlackBerry Internet Service (BIS), and corporate, or BlackBerry Enterprise Server (BES), accounts.
The latest edition of Research In Motion's (RIM) BlackBerry Connection newsletter went out yesterday, and the mailing included more than a dozen tips and tricks on how to improve your BlackBerry-digital-camera know-how. Most of the suggestions are fairly basic, but they're worth a look–especially if you frequently employ your smartphone to snap pictures. I've also got a couple of related tips of my own that you won't find in any RIM newsletter. Keep reading for specifics.
Did your wireless carrier push out a handful of unwanted apps and games to your BlackBerry? No worries. Delete or hide those dastardly downloads with these simple steps.
Since the first time I fired up the AT&T Cellular Video application on my BlackBerry Bold 9000, I've experienced maddening variation in streaming video quality due to the device's tendency to switch back and forth between 3G and 2.5G EDGE while Cellular Video is in use–even with full 3G network coverage. The service usually works great over 3G, but it's a choppy nightmare over the slower EDGE cellular connection. Luckily, I found a quick workaround that helps ensure my Cellular Video experience is as smooth as possible.
Backing up the information on your BlackBerry regularly can be the difference between a minor headache–temporarily missing contacts–and a full-blown catastrophe–permanently deleted personal data. Follow these four simple steps and avoid the later scenario.
Nothing lasts forever–especially your BlackBerry's battery. But you can prolong the life of your power supply. Follow these five tips to extend your RIM smartphone's run time.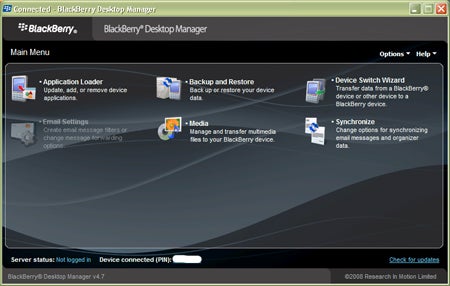 Unsure of how to load new applications on your BlackBerry using Research In Motion's (RIM) BlackBerry Desktop Manager software instead of over the air? Check out this step by step guide.
Customize your RIM BlackBerry smartphone in no time using unique home screen images. Follow these three simple steps to locate, download and change BlackBerry wallpapers.
Your BlackBerry lets you assign specific ringtones to individuals and even create your own phone profiles and exceptions so important calls can still ring through when the device is on vibrate. Here's how.
Your Research In Motion (RIM) BlackBerry can be equipped with a plethora of "themes" that reflect how icons and data are presented on your home screen. Here's how to find the right themes for you, then download and install new options.
Power users of BlackBerry smartphones need all the device memory they can get. These seven tips can help free up memory and keep your handheld running as smoothly as possible.
Load up too many apps without proactively managing your BlackBerry's memory and you could end up with an underperforming–or even worse, frozen–smartphone. Here's how to determine memory use, as well as total application space, and avoid trouble.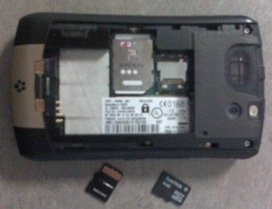 Your RIM BlackBerry may not have as much built-in memory as that fancy new iPhone, but it has something Apple's smartphone doesn't: A microSD card slot for external flash memory. Here's how to set up and use a BlackBerry memory card, encrypt data and use your BlackBerry like a USB stick.
In several situations, Research In Motion (RIM) BlackBerry users will want to delete all the data on their smartphones and restore their default settings. The following five-step process walks you through wiping your BlackBerry good and clean.
Resetting your Research In Motion (RIM) BlackBerry occasionally will help maintain your smartphone's health. This week's tutorial explains the difference between a hard and soft reset–and a double soft reset–how to perform resets, and when each type of reset is appropriate.
Using your RIM BlackBerry as a tethered modem for your laptop can help avoid pesky hotel, cafe and airport hot spots and save a stack of cash. But in this wireless world, who wants to be "tethered?" Follow these steps to cut the wire and use your BlackBerry as a Bluetooth modem.
While experimenting with the Standard Edition of Documents to Go that comes along with BlackBerry handheld operating system (OS) v4.5, we discovered a way to create new Microsoft Word and PowerPoint files on my BlackBerry–even though this functionality is supposed to be restricted to the Premium Edition of the software.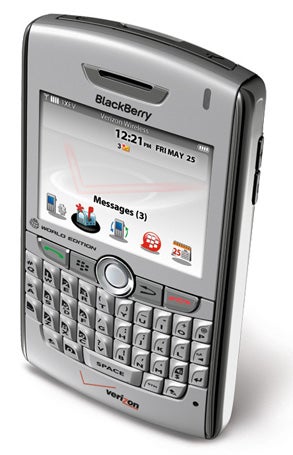 All you Verizon Wireless BlackBerry 8830 World Edition users out there want to listen up: You can unlock the international GSM portion of your phone's radio (900/1800 Mhz) through your wireless carrier without dropping a dime. Here's how.
Whether you prefer to tote your BlackBerry smartphone in a holster or case on your belt, or within a skin or sleeve in a jacket or pants pocket, here's a list of your best options for practical, stylish cases.
Software Downloads
RIM recently released a major software update for its BlackBerry PlayBook that enables it to run Android applications. Android-on-the-PlayBook pickings are somewhat slim right now, but there are some quality apps out there if you know where to look, starting with these 10 great free downloads.
CIO.com's Al Sacco recommends another round of great applications for BlackBerry PlayBook tablets, including apps for e-reading, social networking, keeping tabs on your favorite sports teams and scores and more.
CIO.com's Mobile Maestro Al Sacco recommends another batch of quality BlackBerry PlayBook apps. Access your favorite social networks, quickly take notes, draw sketches and build scrapbooks, kill time with simple games and much more with these free first-rate apps.
The Angry Birds are coming soon to a BlackBerry PlayBook near you, in the meantime there are plenty of excellent games already here that truly put the "play" in PlayBook. Here are 10 of the best, and most are free.
Quality apps for RIM's new tablet are few and far between right now, but they do exist. CIO.com's Al Sacco recommends 10 great PlayBook apps currently available and worthy of your attention.
Which BlackBerry applications should every new RIM smartphone owner download immediately? CIO.com's BlackBerry expert Al Sacco lists the best choices — and all but one of these mobile apps are free.
CIO.com's mobile expert Al Sacco recommends another round of great, free BlackBerry smartphone applications to help you locate and download new and obscure music, share files across multiple mobile devices, get a grip on air travel and much more.
CIO.com's mobile maestro Al Sacco handpicks ten BlackBerry applications–six of which are completely free–that can help with shopping, travel, personal entertainment and much more this upcoming holiday season.
Not every BlackBerry application is all it's cracked up to be. CIO.com's BlackBerry expert Al Sacco highlights four types of BlackBerry apps you'd do well to avoid.
CIO.com's BlackBerry watcher Al Sacco rounds up nine valuable, free BlackBerry apps that'll run on RIM's brand new BlackBerry Torch 9800 slider smartphone.
CIO.com's BlackBerry-watcher Al Sacco offers up details–and download links–for ten of his favorite, free BlackBerry smartphone applications.
Before your next trip, check out 10 of the best travel-minded mobile applications for BlackBerry smartphones. CIO.com's road warrior Al Sacco shares details and download information.
Think smartphones and summer vacation, like oil and water, simply don't mix? We beg to differ. Just because you employ your BlackBerry for work, doesn't mean it can't play hard, as well. The following 10 BlackBerry apps are guaranteed to enhance any getaway – and help you realize the full potential of your mobile device.
BlackBerry users can finally download the new, free LinkedIn for BlackBerry application, which offers mobile access to basic LinkedIn functionality including the ability to view contacts' status updates, respond to new connection invites and send and receive LinkedIn messages.
BlackBerry users just got a whole new way to store and access contacts on the go: Xobni for BlackBerry. CIO.com's Al Sacco says the new app's a must-have for any and all heavy e-mail users with large contact lists. Here's why.
Looking for the best free BlackBerry apps on the Web? Our latest set of no-cost downloads includes a mobile search option that gives new meaning to the term "hands-free" and an awesome Internet radio app that saves your stations and settings across multiple devices: PC, iPhone, BlackBerry, whatever.
Most folks agree: The best kind of BlackBerry app is a free BlackBerry app. On that note, you're sure to appreciate the following five free downloads, which include a great new way to gauge your smartphone's connection speeds and a mobile-version of a classic video game.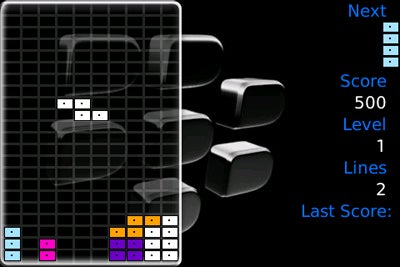 There's no shortage of free BlackBerry downloads for your RIM smartphone. The real challenge is not simply locating freebies, it's finding quality free BlackBerry software. That's why we put our thumbs to the keyboard and came up with five of the best free BlackBerry downloads on the Web.
These five great free BlackBerry applications can help you stay up to date on news, keep in touch with colleagues and friends, communicate with social networking contacts and instantly diagnose the "health" of your handset.
In the three months since RIM released the BlackBerry Storm in the United States, mobile software developers haven't wasted any time cranking out applications for the first touch-screen BlackBerry. Here are our picks for five of the best free BlackBerry Storm downloads the Web has to offer.
RIM released its brand new touch screen BlackBerry Storm less than a month ago, but you can already find a number of quality mobile applications available for the device–and many of them won't cost you a dime. Here are our picks for the best seven free BlackBerry Storm apps on the Web.
Get the most out of your RIM BlackBerry smartphone without ever opening your wallet. Check out the following six free downloads.
Some things in life really are free. Check out these six fantastic BlackBerry applications.
We know you BlackBerry lovers can never get enough software for your RIM smartphones–especially free downloads. So we assembled another handful of BlackBerry applications you don't want to miss. Grab all five of 'em right here, gratis.
Research in Motion executives, including a VP of global alliances, a product management director and the co-CEO, share their favorite BlackBerry downloads.
Twitter lets you share details on whatever you're doing. But how many truly interesting activities happen in front of a PC? Thanks to these mobile Twitter apps for BlackBerry, wherever your smartphone goes, Twitter can follow.
Can't get enough free BlackBerry downloads? Don't worry, we're here to help. We've gathered a handful of open source apps to help customize–and optimize–your RIM smartphone.
Quickly learn to install and use a half-dozen free downloads. This video shows you how.
Reviews
RIM's new BlackBerry Bold 9930 from Verizon Wireless has made quite an impression on CIO.com's Al Sacco; he's calling it without a doubt the best BlackBerry ever for businesspeople. But there are a few key areas in which it is lacking. This in-depth, "business-savvy" Bold 9930 review explains.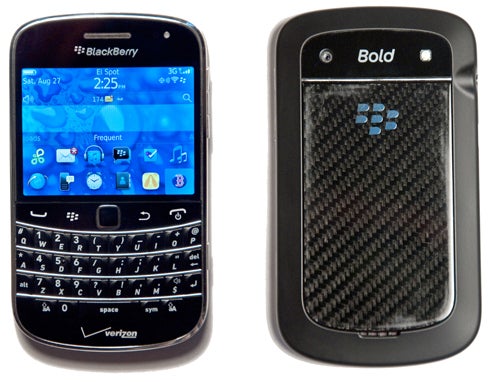 CIO.com's Al Sacco highlights six noteworthy new features in the next version of RIM's mobile OS, BlackBerry 6.1, which should ship with new smartphones later this year.
BlackBerry-maker Research In Motion (RIM) earlier this month officially announced the upcoming version of its BlackBerry Enterprise Server (BES), v5.0.3, at a media and analyst event in Boston.
CIO.com's "teardown" slideshow series picks apart tech's most infamous CEOs. Today, it's BlackBerry-maker Research In Motion's (RIM) co-CEOs Mike Lazaridis and Jim Balsillie who take a turn on the ol' chopping block.
CIO.com's Al Sacco spotlights the 10 things any and all tablet watchers–or anyone else interested in RIM's first tablet computer–should know about the upcoming BlackBerry PlayBook.
CIO.com's BlackBerry Black Belt Al Sacco reviews the BlackBerry Torch 9800, RIM's first BlackBerry smartphone with both a touch-screen and traditional, full QWERTY BlackBerry keyboard. Verdict: The slider hardware is sure to impress, while the software may actually depress BlackBerry enthusiasts. Here's why.
Al Sacco puts RIM's brand new BlackBerry HS-700 Bluetooth headset through the paces. The verdict: It's RIM's best headset to date, and the HS-700 could even give the leading headset-makers a run for their money…but it's a bit pricey and those voice-calling commands still need work.
CIO.com's Al Sacco reviews RIM's new BlackBerry Bold 9650, an upgrade to the popular BlackBerry Tour. The verdict: RIM's latest smartphone gets the job done in style, but it may not satisfy true smartphone geeks. Here's why.
RIM's latest smartphone, the BlackBerry Bold 9700, is now available in the United States from both T-Mobile and AT&T. CIO.com's BlackBerry guru Al Sacco explains why the Bold 9700 is the best RIM smartphone ever (think: battery life) despite minor drawbacks (think: on-device storage.)
CIO.com's mobile guru Al Sacco scoured the Web for the best and most affordable stocking stuffers sure to bring joy to the hearts of smartphone-lovers this holiday season – iPhone, BlackBerry, Window Mobile, Palm and Android users alike. With our smartphone accessory gift guide, you can quickly please every handset hound on your list.
BlackBerry-maker RIM this morning announced its latest smartphone accessory, the BlackBerry Presenter. The new gadget lets users project PowerPoint presentations stored on their BlackBerry smartphones to projectors or monitors, eliminating the need for a bulky laptop.
The brand new–and free–Google Voice app for BlackBerry just hit the Web yesterday, but CIO.com's Al Sacco stayed up way past his bedtime last night tinkering with the software and associated service. Sacco's conclusion: The app's still rough around the edges but it adds invaluable functionality: the ability to "dial-out" and send text from your Google Voice number.
The BlackBerry Curve 8520, RIM's latest addition to the BlackBerry family, hit U.S. shelves yesterday. But with so many smartphone options–Pre, iPhone, myTouch 3G–it's getting harder to determine which device is best for you. CIO.com's Al Sacco breaks down the key factors to consider in your BlackBerry Curve 8520 buying decision.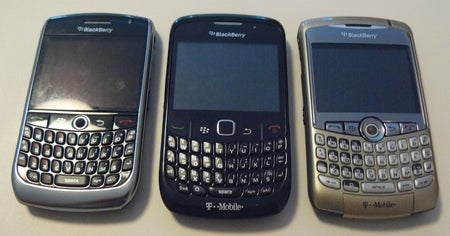 Research In Motion's (RIM) brand new BlackBerry Curve 8520, while a low-end to mid-range device aimed at first-time smartphone owners or beginners, packs a surprising number of BlackBerry features not found in any other RIM handheld. Here's a look at nine examples–some compelling and some less-than-perfect.
The BlackBerry Tour 9630, RIM's newest BlackBerry, is now available in the United States. But with so many smartphone options–Pre, iPhone, myTouch 3G, etc.–it can be difficult to determine which device is best for you. Here's a breakdown of the BlackBerry Tour to help inform your buying decision.
BlackBerry-maker Research In Motion (RIM) plans to soon release its latest smartphone accessory, the BlackBerry Visor Mount Speakerphone, and it's a must-have for BlackBerry purists–though the price tag might be a turnoff from some. Here's my hands-on review.
If you seek the very best in BlackBerry customization, ColorWare and its vast array of housing colors and color-combinations should be near the top of your list of choices. Check out our review for details on why ColorWare might be a perfect fit for you and your Bold–and why it might not.
Buying a new BlackBerry smartphone? Looking to spruce up an old Pearl or Curve 83xx? You've come to the right place. Our list of the top six best BlackBerry accessories will have your device, old or new, outfitted and up to snuff in no time. Best of all, the half dozen of them can be had for $100 total.
For the CrackBerry addict who has it all: These 10 BlackBerry smartphones and related accessories will break the bank–some cost tens of thousands of dollars! But if only the best will do, check out these swanky handhelds and accessories, from diamond-studded cases to custom BlackBerry purses in python.
Alexander Amosu's latest creations will blanket your BlackBerry Bold with lavish leather in just about any color you could desire…but like everything Amosu, they don't come cheap at $660.
Designer Alexander Amosu has launched the Colour Couture service for BlackBerry, iPhone, computers and Nintendo and PlayStation gaming consoles…but it sure ain't cheap.
Macintosh users with BlackBerry smartphones just got one step closer to being able to use theirs Mac to fully manage RIM devices. That's because RIM has quietly released a "preview" version of its BlackBerry Media Sync software for Mac, which lets BlackBerry owners sync their non-DRM protected iTunes music files to their smartphones.
RIM's new Premium Multimedia Headset, boasting in-ear, noise-blocking gels, intuitive multimedia and volume controls and impressive audio quality, will please BlackBerry purists in need of hybrid headphones. However, its steep price tag and lack of compatibility options may be a turn off.
I just returned from a tour of Research In Motion's (RIM) BlackBerry booth at CES 2009, and though there were lots of noteworthy devices, applications and services on displaystay tuned to the Mobile WorkHorse blog for more details–one product in particular caught my eye: The as-of-yet unreleased "Blackberry Bluetooth Visor Mount."
RIM's BlackBerry Storm 9530, the first touch screen BlackBerry, hits U.S. retail shelves today, and with it will come a veritable storm of related add-ons. We've hand-picked 10 of the best BlackBerry Storm accessories, so you don't have to mess with the rest.
RIM's answer to Apple's iPhone App Store, the BlackBerry Application Center, debuted on the touch screen BlackBerry Storm last week. Take this video walkthrough with CIO.com's Al Sacco to get a hands-on look at the new BlackBerry software distribution channel–and see why it still needs work.
RIM currently builds its BlackBerry Desktop Manager software only for Windows machines, often leaving Mac users out in the cold. Here we list a number of important features available to PC users in desktop manager, as well as those lacking in PocketMac, a BlackBerry desktop software alternative.
This second installment in CIO.com's three-part series examining the relationship between BlackBerry smartphones and Apple Mac computers lists a handful of device management features available to Mac users via Missing Sync, a BlackBerry Desktop Manager for PC alternative.
In this comparative review, we pit RIM's own BlackBerry Bold 9000 skin against the new OtterBox Impact Series for Bold to see how the two measure up. Both offer unique and valuable features, but there's a clear winner in this matchup.
Your BlackBerry device deserves better than the standard charging cables with which it ships. Research In Motion's chic desktop Charging Pod is the perfect power-up partner–though it's only available for Pearl and Curve devices.
BlackBerry Pearl 8120 is RIM's first Pearl with Wi-Fi. Here's PCWorld.com's take on the device.
CIO compares four of the hottest smartphones available, from the perspective of four experienced IT executives.
TeleNav Track is a cell phone-based GPS tracking service that can help manage your mobile workers. Read on for a list of reasons why you might love it–and why you might not.
Analysis and Insider Commentary
RIM has named its former COO and SVP, Thorsten Heins, as its new president and chief executive officer. CIO.com's BlackBerry watcher Al Sacco shares 10 interesting facts about the new BlackBerry CEO.
IT administrators will be able to connect new BlackBerry smartphones running RIM's upcoming BlackBerry 10 OS directly to Microsoft Exchange corporate servers using Microsoft's ActiveSync technology, eliminating the need for a BlackBerry Enterprise Server (BES). However, RIM VP Alan Panezic explains what Mobile Fusion will mean to BlackBerry admins and why it's not time to ditch BES just yet.
RIM this week rolled out a major software update for its BlackBerry PlayBook tablet PC, with new native e-mail and PIM apps, a number of cool new productivity features and corporate server support that's sure to have significant IT implications. CIO.com's Al Sacco details four things IT managers should know about PlayBook OS 2.0.
CIO.com's Al Sacco chats with RIM's new VP of Developer Relations, Alec Saunders, about the new BlackBerry platform, BBX, the future of the existing BlackBerry OS, what this software split means to BlackBerry–and Android–developers, and more.
Recent rumors suggest tech heavies including Microsoft, Nokia and Amazon have all been courting RIM and considering a BlackBerry buyout. CIO.com's Al Sacco offers up two simple reasons why RIM would be wise to resist such a takeover, as well as two more reasons the BlackBerry maker might be ripe for a sale.
RIM and BlackBerry smartphones and tablets could take some strides in the right direction in the coming year, but the outlook is mostly grim, writes CIO.com's Al Sacco.
Wall St. bank JPMorgan is security testing iPhones and Android devices. But it's not time to say Bye-Bye, BlackBerry just yet.
Why are so many gadget enthusiasts abandoning RIM's ship to go Google? CIO.com's Al Sacco chats with seven formerly loyal BlackBerry users who've recently switched to Google's Android platform for some straight talk on the big shift.
CIO.com's Al Sacco highlights the top five BlackBerry-related announcements made by RIM at its third annual BlackBerry Developer Conference, including the unveiling of the much-hyped BlackBerry PlayBook tablet.
CIO.com's Al Sacco sat down with RIM's BlackBerry App World senior product manager for the scoop on what mobile application developers and BlackBerry smartphone users have to look forward to from the company's app store in the future, as well as how RIM's working to keep malware out of App World.
Got a brand new BlackBerry Torch 9800 smartphone–or wish you did? Here's a pile of resources related to RIM's latest BlackBerry, including Al Sacco's in-depth review, free applications, images, video and much more.
CIO.com writer Tom Kaneshige says Apple's revolutionary iPhone will spell the end for RIM and its BlackBerry in the coming years. CrackBerry addict and CIO.com pundit Al Sacco says the idea is laughable. Here's why.
A new rumor suggests the BlackBerry slider could become available in April. But CIO.com's Al Sacco thinks that's highly unlikely.
CIO.com's smartphone-watcher Al Sacco found six gadget-geeks who recently made the switch from BlackBerry to iPhone–and two more who went from BlackBerry to iPhone and back again. Their stories shed light on reasons why you might want to switch from a BlackBerry to the iPhone…and why you might not.
Recently discovered images suggest RIM's new BlackBerry Pearl 9100 may become available with a full QWERTY keyboard.
A number of images of a never-before-seen BlackBerry smartphone with what looks to be both a touch-screen and full QWERTY "physical" keypad have surfaced on the Web, suggesting RIM may soon release its first handheld with a touch-sensitive display and the iconic BlackBerry keyboard.
The recently uncovered BlackBerry Curve 8910, previously thought to be destined for shores outside North America, has popped up in an FCC wireless certification, suggesting the 3G-less device may be bound for the United States after all.
Anxious for a peek at the next BlackBerry smartphones? We've got images and details on three of RIM's upcoming handhelds: the second version of RIM's BlackBerry Tour, the "Tour2" 9650; the BlackBerry "Pearl2" 9100, a revamped Pearl 8100; and the "Curve 8910," which is reportedly destined for markets outside North America.
Boo! New BlackBerry spyware can supposedly steal all your e-mail, listen in on voicemail messages and even wipe your smartphone clean. But CIO.com's BlackBerry guru Al Sacco isn't too worried. Here's why.
Are you a "CrackBerry" addict or gadget fiend who couldn't make it to Las Vegas for the 2010 Consumer Electronics Show this year? Fret not. CIO.com's Al Sacco is on the scene, where he snapped piles of photos from RIM's BlackBerry exhibit that are sure to transfer you directly to the center of the action–in mind, at least.
While Research In Motion (RIM) has not yet officially announced the successor to its BlackBerry Bold 9000 smartphone, the Bold "9700" or "Onyx/Driftwood," pre-release users continue to leak device information and pictures. Just yesterday, an image of the new Bold with T-Mobile branding popped up, suggesting that the Bold 9700/Onyx could be the first 3G BlackBerry to grace T-Mobile's U.S. network.
The new BlackBerry Curve 8520 hits T-Mobile USA stores today, along with a brand new BlackBerry "trackpad." CIO.com's Al Sacco calls shenanigans on RIM's "official" reason why the low-end, entry-level Curve is first get the BlackBerry trackpad and offers up his own possible explanation.
Ever since BlackBerry-maker Research In Motion (RIM) launched its BlackBerry App World mobile software store last spring, the on-device app-channel has received a flood of negative feedback from users and developers. Here's CIO.com's Al Sacco's opinion on nine key fixes RIM must make to revamp–and resuscitate–BlackBerry App World.
Research In Motion (RIM) Product Manager Andrey Feldman offers up four previously unknown facts about the company's upcoming BlackBerry Desktop Software for Macintosh computer users. For example, there's a new feature built-in that makes it more difficult for users to load leaked or unofficial software.
Al Sacco writes about (and drools over) anything and everything mobile or wireless as it applies to the global workforce–with a focus on BlackBerry smartphones. Follow this blog on Twitter: @MobileWorkHorse.
Research In Motion (RIM) held its annual Wireless Enterprise Symposium (WES) this week in Orlando, Fla., and though there were countless BlackBerry products and services on display, ten of them really stood out from the crowd. Here are our favorite BlackBerry-related offerings from WES 2009.
Couldn't make it to Las Vegas for CTIA Wireless Spring 2009 and Research In Motion's BlackBerry App World announcement? No worries. We bring the show to you in this virtual tour of RIM's CTIA BlackBerry booth.
Last year was a significant one for BlackBerry-maker Research In Motion (RIM), and if the company has its way, 2009 will be even more momentous. In 2008, RIM announced at least four brand new devices–the Pearl 8220, Bold, Storm and Curve 8900; it rolled out a plethora of new OS updates for version 4.5, 4.6 and 4.7; the company held its first BlackBerry Developer Conference; and even launched the on-device BlackBerry Application Center for Storm users. But you probably know all that. Here are four more little-known factoids about RIM.
Research In Motion (RIM) executives have ended an intensive, multiple-year investigation into the company's past stock-backdating practices by settling with Canada's Ontario Securities Commission (OSC) for US$62.5 million (C$77 million). The fines will be paid back to the company by RIM executives, one of whom will also be required to temporarily cede his post on its board of directors–though he'll stay on as co-CEO. While $62 million certainly is not chump change, and RIM's board probably isn't pleased with losing one of its own, the backdating scandal shouldn't have much of a lasting effect on the BlackBerry-maker, its products or its customer base. Here's why.
Since its release last month, users of Research In Motion's (RIM) BlackBerry Storm have had a bit of a love/hate relationship with the device. Early Storm adopters either saw promise in the smartphone immediately, despite the poor quality OS code Verizon Wireless sold it with. Or they blasted the BlackBerry maker and cursed the carrier for shipping a smartphone that simply wasn't ready for the masses. This week, conflicting news reports raise the question: Has the BlackBerry Storm been a success for RIM and Verizon or a slow failure?
The world's first touch screen BlackBerry, the Storm, landed in the United States late last month, and much to RIM's chagrin, the device has already been slammed by a number of high profile gadget reviewers, including the New York Times' David Pogue, who dubbed the Storm "the BlackBerry Dud." That's fine. Opinions are just that: opinions. We've all got 'em. The problem is that Pogue's review misrepresents the new BlackBerry, which, though far from perfect, shows some real potential–at least in my opinion. Here's why.
With the new BlackBerry Storm set to hit U.S shelves next week, many smartphone enthusiasts looking to go the touch screen route will soon have to make a decision between RIM's first touch device and the popular iPhone 3G. In this second installment of a two-part series we offer up eight reasons to embrace the Storm.
Research In Motion (RIM) this week distributed an e-mail to registered BlackBerry developers notifying them that they can now begin submitting mobile applications for possible inclusion in the company's upcoming mobile software distribution channel, the BlackBerry Application Storefront. That store's expected to open in March.
Research in Motion (RIM) and T-Mobile USA on Tuesday announced the latest addition to the BlackBerry maker's U.S. lineup: The BlackBerry Curve 8900. With so many new BlackBerrys landing on the scene in recent months, including the touch screen Storm, consumer-oriented Pearl Flip and the high-end Bold, picking a new 'Berry can be a bit overwhelming. Here are a few reasons why the new Curve might be a good fit for you.
A few months ago, shortly after images of a then-unidentified BlackBerry device with a darkly-colored trackball surfaced on the Web, a nasty rumor began circulating that suggested the trackball was not only a new color, but that it had also been modified and enhanced to better repel dirt, dust and other debris from the insides of handhelds. This black "atomic" trackball also supposedly made navigating the new device "silky smooth." So why's that so nasty, you ask? Well, because this trackball tale just isn't true.
Sprint Nextel is now selling Research In Motion's (RIM) latest smartphone, the BlackBerry Curve 8350i, a revamped version of the Curve 8300 built specifically for the Nextel iDEN network and Sprint's push-to-talk service. While the device is impressive, it's no Storm, Bold or, some may argue, even a Pearl 8220 Flip. So with Verizon Wireless, AT&T and T-Mobile all getting first dibs on RIM's newest product lines, why is Sprint only just now getting a new version of the old Curve?
Yesterday, a collection of images showing RIM's BlackBerry operating system (OS) running on a Windows Mobile-powered HTC Fuze surfaced, sending bloggers and tech writers into a tizzy over the possibilities of being able to run the BlackBerry OS on non-RIM devices.
Never before has the BlackBerry brand been more visible in both the business and consumer worlds. For Research In Motion (RIM), as well as your average smartphone user, that's mostly a good, ne great, thing. However, there's a dark side to this deluge of BlackBerry use: an equally large outgrowth of CrackBerry abuse.
The future is bright for Apple Mac users who love their RIM BlackBerrys. That's because new, Mac-compatible tools for BlackBerry users are expected within the first half of 2009. Wireless services that will address BlackBerry-related issues for Mac users are also on the horizon.
As more businesspeople pick up BlackBerrys, the issue of what 24/7 connectivity means to the organizations that issue such devices to their employees is coming to light. And a recent fracas between ABC-TV, a handful of its writers and producers and the Writer's Guild of America may be a harbinger of things to come.
With the unveiling of Research In Motion's BlackBerry Bold in May and Apple's next-generation iPhone 3G a month later, there's been a lot of hype around third-generation (3G) data connections for smartphones. Frankly, we're not sure what all the fuss is about.
Research In Motion is expected to release its much anticipated, 3G smartphone, the BlackBerry Bold, in North America within the coming weeks, but the steep price tag tied to the new device just may come as a surprise to many of the folks eagerly awaiting its release.
RIM plans to dominate the smartphone market by creating a "BlackBerry lifestyle," says RIM Co-CEO Jim Balsillie, with new (or improved offerings) such as expanded e-mail and IM capabilities, wireless access to social network sites and more.
Mike Lazaridis, Research In Motion (RIM) co-CEO, sat down with CIO at WES: Here's the BlackBerry chief's take on the biggest challenges for CIOs tackling enterprise mobility, the arch-rival Apple iPhone and RIM's little-known Bluetooth smart card reader.
BlackBerry-maker Research In Motion (RIM) and IBM have announced that the two companies will soon be offering new Lotus collaboration tools, as well as a couple of new utilities for BlackBerry developers, in a push to make collaborating in real-time and while on the go, simpler and more effective for the companies business customers.
Research In Motion (RIM) has released the latest version of its BlackBerry Enterprise Server (BES) software, version 4.1 service pack 5 (SP5), and it includes some new features for smartphone users and IT staffers–but many won't be available until an upgraded handheld operating system becomes available.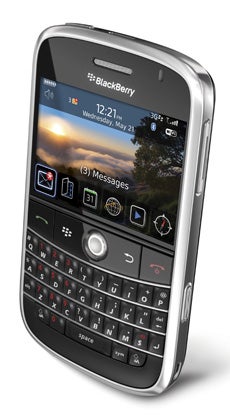 Apple deserves a big ol' pat on the back for making the iPhone seem like the greatest thing to happen to mobile users–consumers and businesspeople alike–since the notebook computer itself. But it's time for RIM to start throwing its weight around…before it's too late.
Ever wondered why your BlackBerry or other GSM phone makes nearby speakers buzz like disgruntled honey bees? We did, so we asked RIM. Here's what the company had to say, as well as a few ways to muffle the buzz.
The iPhone took some significant steps towards becoming a viable business device yesterday with Apple's release of the iPhone SDK as well as some related enterprise improvements. But hold the phone: Apple still has a lot of work to do before the iPhone becomes a true BlackBerry rival.
A recent poll of more than 800 people suggests that IT departments are spending more time and resources supporting BlackBerrys than any other mobile devices. In fact, the poll suggests that IT's spending nearly six times as much effort on BlackBerry support than on other mobile gadgets–though there are a number of reasons to question the finding.
For many of us, "quitting" our BlackBerrys or smartphones, or simply leaving them at work once in a while, isn't even a consideration. And that's really not good. Here's why.
Cast your vote in our BlackBerry addiction poll and let us know how you categorize your smartphone use.
The digital cameras built into smartphones like BlackBerrys, Treos or iPhones can be both friend and foe to IT departments and to corporate users. Whether the potential value of such devices justifies their associated risk has much to do with the settings in which the phones–and cameras–are deployed.
Sick and tired of responding to mountains of e-mail with that tiny BlackBerry keyboard? Frustrated with the small size of Word, Excel or PDF attachments on your mobile device's screen? Well thanks to a new BlackBerry virtualization product you can now use a Bluetooth-enabled USB key to view RIM smartphone applications and documents on a PC screen and type with a full-size keyboard.
Back to BlackBerry Tips and Tricks >>
FREE CIO BlackBerry Newsletter
Get better use out of your BlackBerry and keep up-to-date on the latest developments. Sign-up »