If you don't frequently install new software on your BlackBerry smartphone, you're probably not getting the most out of your device. There's a whole world of great new and classic applications out there, but you'll never discover it if you don't take those initial steps and experiment with third-party apps.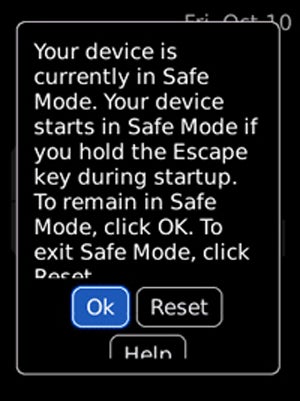 Thanks to Research In Motion's (RIM) official BlackBerry software store, BlackBerry App World, and additional application storefronts like Mobihand's App Store, it's never been easier to find compatible software for your smartphone.
(Also check out my Free BlackBerry Software Downloads page for my favorite app recommendations.)
But sometimes the best, or at least most interesting, apps are so new they haven't made their ways to any such app stores or are simply made by developers who wish to distribute their wares on their own. Employing these apps, which haven't been "officially" approved by RIM or any other app-store-operator, means installing them on your own.
And sometimes that can lead to trouble; Trouble because the app's developers might not have adequately tested their code on your specific device model; Trouble because some other software on your device might not "get along" with the new app–both of which could potentially render your device useless. (Think: Never-ending reboot cycle or the dreaded BlackBerry "507" error.)
Thankfully, RIM built a safeguard for such situations into versions 4.6 and 4.7 of its BlackBerry handheld OS: Safe Mode.
BlackBerry Safe Mode is "designed to allow you to troubleshoot or remove any unwanted applications," according to RIM. And it does just that.
Accessing Safe Mode is simple: First you need to remove your BlackBerry battery to perform a hard reset. After reinserting the battery, the BlackBerry notification LED glows red for a few seconds. Immediately after the LED dims, hold the BlackBerry Escape key–to the right of the trackball–until a dialogue box appears to let you know the device is running in Safe Mode. The reboot process can take a few minutes, so be patient.
Once Safe Mode is activated, you'll be able to test or remove specific third-party apps, because only the native BlackBerry apps will be running–Messages, BlackBerry Messenger, Phone and Browser. To delete an application, simply open up your icons screen and locate the app you wish to scrap. Tap your BlackBerry Menu key with that application selected and choose Delete from the options. You may have to restart your device to complete the removal process. (Also, read "BlackBerry How To: Use Desktop Manager to Load, Update, or Remove Software.")
To turn off Safe Mode, simply remove and reinsert your BlackBerry battery once again.
(Note: Safe Mode may not be available within all "unofficial" or beta BlackBerry operating systems. For example, I'm currently running BlackBerry Bold OS v4.6.0.282, and for some reason, I'm unable to put the device into Safe Mode via the process stated above.)
For more, read "BlackBerry Pearl 8220 Flip Has Hidden Safe Mode."
AS
Via RIM
FREE CIO BlackBerry Newsletter
Get better use out of your BlackBerry and keep up-to-date on the latest developments. Sign-up »