Companies with strict no-digital-camera smartphone-policies rejoice! Research In Motion (RIM) is finally releasing a new BlackBerry smartphone with no camera: the BlackBerry Tour 9630 from Verizon Wireless.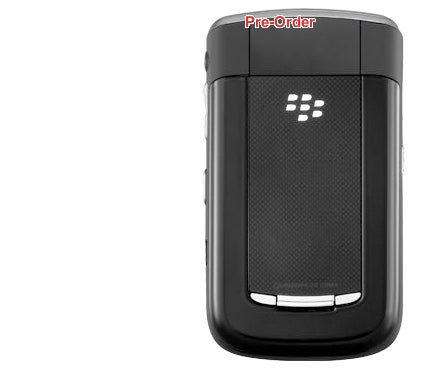 The much-anticipated Tour will also be available with a 3.2 megapixel camera, and it's slated for release on Sunday, July 12. The Tour is currently listed for pre-order on Verizon's website for $199.99 with new two-year service agreement and following a $70 "online discount." Sprint is expected to release its own version of the Tour in the near future, and it will also presumably be available with or without a digital camera.
The camera-less version of the Tour is significant because many organizations–government agencies, medical institutions, etc.–ban cameras from certain premises and locations, so folks with camera-equipped handhelds are forced to check them at the door.
RIM hasn't released a camera-less version of brand new BlackBerry in years, since it first introduced the BlackBerry 88xx series–unless you count the camera-less version of the BlackBerry Bold that was eventually recalled overseas. Sprint launched the BlackBerry Curve 8350i sans camera back in April, but the device is really just a revamped Curve 83xx, which has been around for almost as long as the 88xx.
That means that organization with no-camera policies were forced to use "old" or outdated devices. As of July 12, those same organizations will be able to equip their workers with the latest and greatest in BlackBerry tech.
Earlier this year, I called on RIM to release a new camera-less BlackBerry, and I'm certainly not suggesting it was my post that convinced the heavies in Waterloo to make it happen, but you never know…a blogger can speculate, right?
I still can't imagine what took RIM so long to do so, but here's to hoping more of RIM's devices come with an optional digital shooter, for the sake of corporate CrackBerry addicts across the globe.
Check out RIM's site for full BlackBerry Tour 9630 technical specifications.
AS
Via BGR
FREE CIO BlackBerry Newsletter
Get better use out of your BlackBerry and keep up-to-date on the latest developments. Sign-up »