Austin Robertson had a weight problem. For years, the 28-year-old sales manager at a Napa Valley winery tried shedding the pounds. Not wanting to radically change his lifestyle, he dismissed various exotic exercise programs and zero-carb diets.
In January his dad told him about Lose It!, a calorie-counting app for the iPhone that sets daily eating and workout goals based on personal preferences, then charts progress. Robertson could easily input his meals into the app's database, as well as his mountain biking outings. The app would shoot out a daily calorie budget.
[ More app reviews from CIO.com: guilt-free shopping with CauseWorld, Golfshot GPS for iPhone, and voice-to-voice language translation app Jibbigo. ]
"My iPhone is always in my pocket so I can easily and somewhat discretely put in what I was eating," he says. "Lose It! didn't make me have to start doing some workout or eating plan outside my normal daily routine. It just provided clear-cut boundaries and visual incentives."
Six months later, Robertson weighed in at a svelte 185 pounds, down from a high of 236 pounds.
When it comes to health and fitness, the App Store has you covered. From calorie-counting apps like Lose It! to exercise apps to an app that monitors your sleeping, here are five iPhone apps that help people live healthier lives.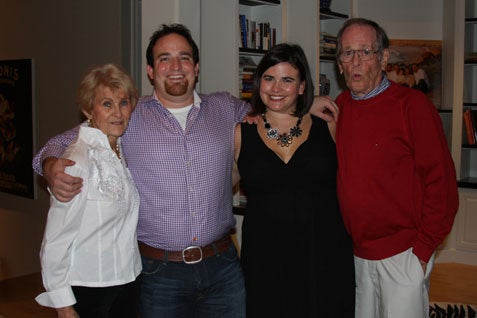 Lose It!
Lose It! (free) is one of many calorie-counting apps lining the App Store's health and fitness shelves. Others include Tap & Track ($3.99), Calorie Counter Pro ($2.99), Calorie Tracker ($2.99), Nutrition Menu ($.99), to name a few.
The iPhone is well-suited to track calories because it's always within hand's reach. The interface makes for simple and quick data entry. In contrast, Robertson's iPhone-less friends would have to remember what they ate in order to input the data when they fired up their laptop. "It's not realistic," he says.
iFitness
One of the most well-known apps in the App Store is iFitness ($1.99), a fixture among the most popular paid apps in the health and fitness category.
iFitness covers just about every major muscle group in the human body and provides a range of exercise routines, such as beginner programs, weight loss, muscle building, business travel workouts, golf programs and strength training. Tools help you monitor your weight, calculate BMI (body mass index), and more. You can also customize workouts.
The best part of iFitness, though, is a large database of images that show steps on how to perform various exercises with equipment, activities and stretches without causing injury.
WebMD Mobile
Not all apps on this list are about eating and exercise. When it comes to your health, knowledge is power. The free WebMD Mobile app, based on the popular WebMD website, should be on every iPhone—at the very least for its first aid information, which does not require an Internet connection.
A medical encyclopedia at your fingertips, WebMD Mobile gives an overview of various medical conditions, symptoms and links to articles. You can also get information in reverse order by inputting your symptoms or searching drugs and treatments.
WebMD Mobile taps into the iPhone's GPS and provides local physicians, pharmacies and hospitals, as well as directions.
RunKeeper Pro
Many iPhone apps specialize in activities, such as tennis, soccer and even golf. RunKeeper Pro ($9.99) is a bit on the costly side, but if your hobby is running, you'll want it.
The best thing about RunKeeper Pro is that it uses a lot of the iPhone's capabilities. Using GPS, the app tracks how far you've run and how long it took, and then calculates your speed and calories burned. There's even a map of your run in progress. You can share your stats with friends and fellow runners on Facebook and Twitter. RunKeeper Pro supports geo-tagged photos and iPod integration.
iPhone apps for other activities include: Cyclemeter GPS ($4.99), Yoga Stretch ($.99), and Navy SEAL Fitness ($1.99).
Sleep Cycle
An usual app rising in popularity in the App Store's health and fitness category is Sleep Cycle ($.99). Just launch the app and place it near you when you sleep. The app uses the iPhone's accelerometer to monitor your movements during sleep and charts the rhythmic sleep-phase pattern of dream state (that is, light sleep) to deep sleep to dream state again.
Then the app will gently wake you with soothing sounds inside a 30-minute time period of your choosing at a moment when you're in light sleep. No more getting jolted from a deep sleep by a buzzing alarm clock. The end result: You wake up refreshed and ready to go.
A good night's sleep is important for good health, but so is how you wake up.
Tom Kaneshige covers Apple and Networking for CIO.com. Follow Tom on Twitter @kaneshige. Follow everything from CIO.com on Twitter @CIOonline. Email Tom at tkaneshige@cio.com.