Enterprise Adoption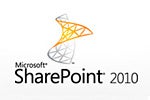 The Boston Red Sox IT group had been left stranded on base by manual processes that handled ticket requests, invoices and fan mail. But now that they've built an intranet portal using SharePoint 2010 they're speeding towards home.
Commercial real estate firm Colliers implemented SharePoint 2010 to help its global workforce collaborate. So far it has been a huge success, but the firm had to customize SharePoint's search tools and user interface design before getting all its people on the same page.
Is your company using SharePoint to the fullest? Probably not. According to Microsoft there are three phases of SharePoint use that range from connecting employees through social networking to building new technologies that boost the bottom line.
CIO's Al Sacco offers a first look at the upcoming BlackBerry Client for Microsoft SharePoint, along with details on the add-on.
SharePoint content is sprawling, and requires that IT support content sharing and collaboration while also enforcing strict policies within departments to keep sensitive documents out of the wrong hands. Here are five ground rules for protecting content in SharePoint.
SharePoint is an enterprise behemoth, but getting it up and running is still rife with challenges, according to a new survey.
A new survey shows workers still fear the SharePoint. IT must narrow SharePoint deployments and educate users, says one analyst.
Sony Electronics is tapping SharePoint 2010's social networking and document sharing tools to better unify its far-flung workforce.
SharePoint in the Cloud
Here's a look at how and why the Hendrick Automative Group is using Microsoft's Office 365 cloud service to relieve an overburdened staff, scale the company and save money.
Take a look at a slew of cool features inside Microsoft's cloud-based service that combines Office, SharePoint, Lync and Exchange.
Microsoft's focus at the Office 365 launch event in New York City was on small and midsize businesses. For enterprises, however, moving to Office 365 is more complicated, but benefits await those big businesses that plan accordingly.
Several companies, including Manpower and Tampa General Hospital, are announcing their adoption of Microsoft BPOS applications, pointing to progress the software giant is making in the cloud realm and also to new features and pricing models users would like to see as such software becomes a bigger part of corporate IT.
With the new Office 365, Microsoft is saying bye to BPOS and re-packaging some collaboration and Office apps. But as usual, it produced a confusing pile of versions: We break down your options.
The Redmond giant takes on the cloud with the release of Office 2010 and SharePoint 2010.
SharePoint's many moving pieces have not traditionally fit neatly into the cloud. But SharePoint 2010 addresses that problem — with three key changes.
Corporate VP of Microsoft Online Services Ron Markezich discusses the joys and pitfalls of productivity apps in the cloud, how to mix your own data center with Microsoft's cloud model, and the rising tide of BPOS competitors. Hint: It's not just Google.
SharePoint 2010: The Next Generation
Collaboration, cloud flexibility and presence features are among the reasons Hilton Hotels Worldwide has decided to roll out SharePoint and Office 2010. CIO Robert Webb sat down with CIO.com's Shane O'Neill for this Q&A.
We put the final version of SharePoint 2010 through its paces and find that Microsoft has delivered a multi-purpose tool for collaboration, business intelligence and social networking that delivers a bigger bang because of its tight coupling with Office 2010.
IT services giant Unisys was inspired by a new CEO and a SharePoint upgrade to give its employees more social tools — but it took a third party to get SharePoint 2010 fully socialized.
In the tradition of 'eating your own dog food," Microsoft shares best practices that it learned while using Sharepoint 2010 for social networking and podcasting.
Microsoft's SharePoint Server is one of those wildly popular products that defies categorization. It's not easy to pin down because SharePoint focuses on six diverse areas: collaboration, portal, search, enterprise content management, business process management and business intelligence.
Unfortunately, many organizations ignore the importance of Governance for SharePoint, when it is key for its operation.
You may not need all the features SharePoint 2010 has to offer, but advances in areas such as social media, offline access and better CRM and ERP integration make it worth a look. Here's a rundown of what's new and/or improved.
Pricing Information
A list of the many costs involved in implementing and supporting Microsoft SharePoint, including ones you might never have expected.
A business case for SharePoint should clearly articulate the hard ROI, soft ROI, and the risks that the system will mitigate.
Microsoft has cut in half its per user per month list price for Exchange Online services and cut by 33 percent the price of its Business Productivity Online Services suite of online productivity applications.
The Competition
IBM, Cisco, Google and Salesforce all aim to beat Microsoft SharePoint 2010 at the high-stakes enterprise social networking game — and have recently made some smart plays. Here's a look at how the rivals currently stack up.
Oracle is hoping to make new inroads against the likes of Microsoft SharePoint with WebCenter Suite 11g, which was announced Tuesday.
Yes, the user base of the collaboration tool is growing, but it might be shelfware whose hold on the enterprise could be threatened by easier-to-use offerings.
Microsoft SharePoint 2010 promises more enterprise social networking tools, but if you're still questioning the cost and complexity, here's a look at some lean and mean alternatives.
Shane O'Neill covers Microsoft, Windows, Operating Systems, Productivity Apps and Online Services for CIO.com. Follow Shane on Twitter @smoneill. Follow everything from CIO.com on Twitter @CIOonline and on Facebook. Email Shane at soneill@cio.com