Remember that Hubspot statistic that revealed that almost 56 percent of Twitter accounts are not following anyone? Or the one from Harvard Business Review that stated that 10 percent of active Twitter users are responsible for 90 percent of all the tweets? If you have a Twitter account, the chances are good you've accumulated a sizeable number of deadbeat users.
Manually sifting through your followers to identify these users could take hours. That's why several sites have sprung up to help you take back control of your Twitter account. These sites scan your followers and generate a list identifying which ones havent tweeted in a while so that you to remove them accordingly. Check out my top five picks for free sites that help you efficiently restore order to your account.
1. ManageTwitter.

With ManageTwitter you're able to sort your Twitter contacts based on who's inactive, who tweets more than five times a day and who tweet less than once a day. You can further subdivide these lists based on the date you began following someone, their username, number of followers or their time zone. ManageTwitter also features a mass select and deselect action for unfollowing users. 2. Tweepi.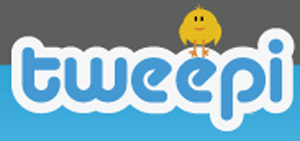 Tweepi's "Cleanup" tool gives you five options for organizing the people you follow on Twitter. You can sort according to which of your followers are most active, which are most influential, how frequently they retweet others, how often they engage in discussions (measured by their number of @replies), and their follower-to-following ratio. Tweepi also lets users weed out "linkless ramblings." In this manner, you can select which users you want to follow back or unfollow entirely. 3. TweetSpinner.
TweetSpinner offers a wealth of functionality. Its Direct Message inbox tool finds and archives messages older than seven days and searches your inbox for spam (something I wish Twitter would implement on its site). TweetSpinner's follower manager targets particular audiences you might be interested in following as well as followers you might wish to ditch. The service also offers a profile rotator and a tweet scheduler. Some of TweetSpinner's features can be customized, though customization may require a paid membership. To use TweetSpinner, you need to register with the site and allow it to access your Twitter account.
4. Twerp Scan.
Twerp Scan helps you manage your followers and the contacts you're following. Allow the site access to your Twitter account and it will generate a report detailing for each contact how many followers they have, how many people they're following, their follower-to-following ratio, their number of tweets and the date of their last tweet. You can sort your contacts based on any of these characteristics, and by clicking a box, you can either mass follow, delete or block them. 5. UnTweeps.
UnTweeps is a basic tool that hooks into your Twitter account. It gives you three options: You can view the people you follow who haven't updated their status in 30 days (or any time period you choose); you can generate a list of followers based their days of inactivity; and you can view the Twitter accounts that you have blocked. You can then unfollow certain accounts accordingly.
Staff Writer Kristin Burnham covers consumer Web and social technologies for CIO.com. She writes frequently on Twitter, Facebook, LinkedIn and Google. You can follow her on Twitter: @kmburnham.