BlackBerry-maker Research In Motion (RIM) this morning unveiled its much-anticipated Twitter for BlackBerry application. The app is currently only available to a number of "select BlackBerry and Twitter fans"–including yours truly–as part of a limited beta-test program, but RIM expects the software to be offered via BlackBerry App World in about a month.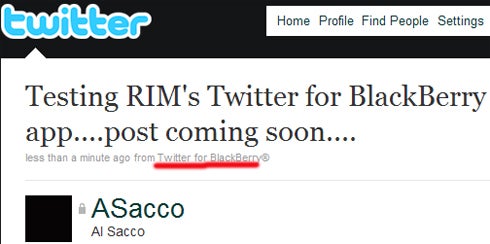 RIM's Twitter for BlackBerry is the company's first attempt at a BlackBerry Twitter application, but a variety of mobile Twitter apps already exist, including the popular UberTwitter and OpenBeak, as well as SocialScope and my own personal favorite, TweetGenius.
At first glance, RIM's BlackBerry Twitter app doesn't seem to offer anything truly unique, but I admittedly haven't spent too much time with it yet, as I wanted to post the following screen shots and information as quickly as possible. The one feature that does jump out at me is the fact that RIM's app reportedly uses the company's lauded "push" technology to deliver Twitter direct messages (DMs) almost instantly as you receive them. Most existing Twitter apps use some sort of user-definable auto-refresh option to check for new DMs and "@Replies" every 15 minutes or every half-an-hour, etc.
Twitter for BlackBerry also seems to be slightly "laggy," i.e., it took me a while to post to Twitter using the app and navigating between its various sections look longer than I would've liked. But it is still in beta, so we'll give RIM a break on that front.
The app will presumably be free–something that can't be said about some premium Twitter apps, including TweetGenius and most-likely SocialScope if when it ever makes it out of beta.
The app doesn't seem to have any sort of GPS- or cell-tower-based location features for broadcasting your whereabouts to Twitter, nor does it allow you to log into multiple Twitter accounts at a time, two features I would've liked to see, but perhaps more "advanced" functionality will be present when the app officially launches.
The initial preview of the app is available in English, French, Italian, German, Spanish and Brazilian Portuguese. You'll need a data plan, Web browsing capabilities and a BlackBerry with 64MB or more of on-board memory running BlackBerry handheld OS v4.5 or higher.
You can find more information on Twitter for BlackBerry on RIM's InsideBlackBerry blog and on BlackBerry.com/Twitter.
Oh yeah…I happen to have an extra invite or two to RIM's Twitter app beta program, so if you're interested in getting your thumbs on it before everyone else, follow me on Twitter and shoot me an @Reply requesting an invite. I'll pick two lucky Twitter users at random and pass on the invites. (Note: My Twitter page is "private," but I'll (probably) accept your follow request.)
On that note, the Official Twitter for BlackBerry app from RIM image walkthrough.
AS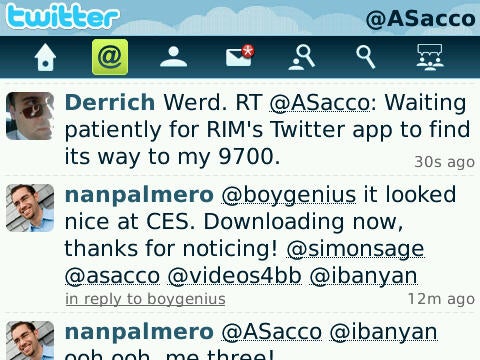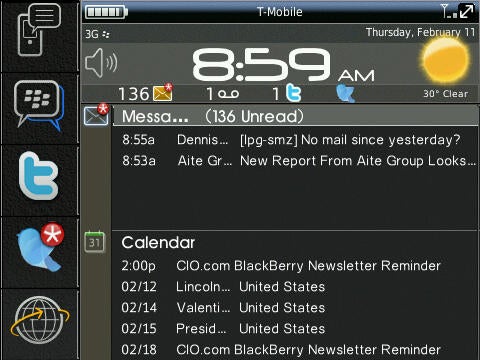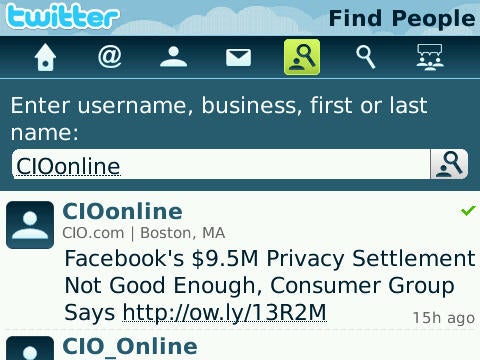 FREE CIO BlackBerry Newsletter
Get better use out of your BlackBerry and keep up-to-date on the latest developments. Sign-up »