Research In Motion's (RIM) latest smartphone, the BlackBerry Bold 9700, is officially available in T-Mobile U.S.A. retail stores and online as of this morning. The business-oriented handset is T-Mobile's first 3G BlackBerry. And T-Mobile, which is the first U.S. carrier to offer the Bold 9700, is selling the device for $199.99 on contract.
Shortly after RIM announced the BlackBerry Bold 9700 late last month, both T-Mobile and AT&T said they'd be offering the device in the near future, but AT&T still has not set its release in stone–rumors suggest November 23 may be the day for AT&T's Bold 9700 launch.
The Bold 9700, RIM's successor to its popular BlackBerry Bold 9000, is the handset-maker's most feature-packed BlackBerry date, and it sports all of the same functionality of the Bold 9000 and more in a smaller, sleeker package.
The new Bold 9700 will set you back $199.99 on contract or $449.99 without a service commitment through T-Mobile. But Wal-Mart's currently offering $100-gift-cards to anyone who purchases the Bold 9700, or a number of additional BlackBerry devices, on contract, out-pricing the carrier by at least $100.
T-Mobile Bold 9700 users can instantly enable the carrier's visual voicemail feature for free, assuming they're on qualifying service plans.
And the new Bold 9700 employs the same size battery as the original Bold 9000, so BlackBerry users upgrading from the old Bold can use their 9000 batteries as backups.
I've been using the T-Mobile BlackBerry Bold 9700 for about two weeks now, and I'm nothing short of infatuated with the device. I have a few minor complaints that I'll save for my full review–coming soon on CIO.com–but I have no reservations saying the Bold 9700 is one of, if not the most impressive BlackBerry I've ever used. And I've used 'em all.
Pop on over to T-Mobile's website for more information–don't let the image of the Curve 8900 fool ya, someone at T-Mo goofed and posted the wrong picture…
And you can hit the jump for a detailed T-Mobile BlackBerry Bold 9700 unboxing.
AS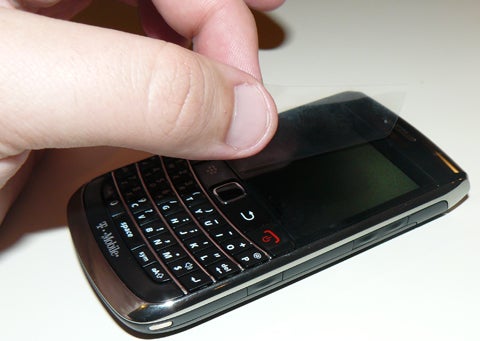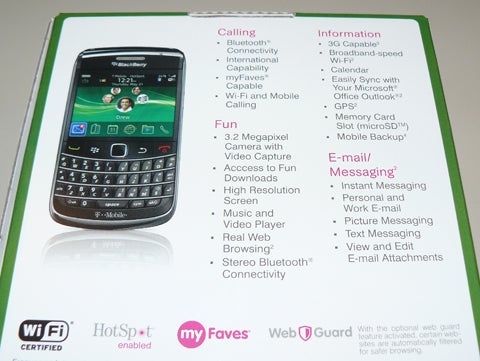 FREE CIO BlackBerry Newsletter
Get better use out of your BlackBerry and keep up-to-date on the latest developments. Sign-up »
Al Sacco was a journalist, blogger and editor who covers the fast-paced mobile beat for CIO.com and IDG Enterprise, with a focus on wearable tech, smartphones and tablet PCs. Al managed CIO.com writers and contributors, covered news, and shared insightful expert analysis of key industry happenings. He also wrote a wide variety of tutorials and how-tos to help readers get the most out of their gadgets, and regularly offered up recommendations on software for a number of mobile platforms. Al resides in Boston and is a passionate reader, traveler, beer lover, film buff and Red Sox fan.