BlackBerry security-software maker Cellcrypt will tomorrow announce new support for additional BlackBerry smartphones, including the new Bold 9700 and Research In Motion's (RIM) Curve and Pearl devices.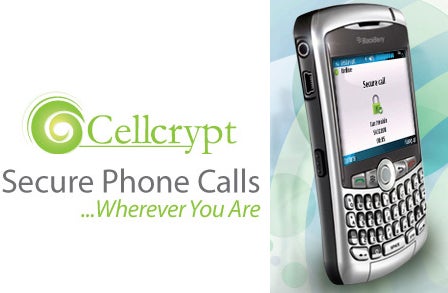 Cellcrypt Mobile for BlackBerry is the very first product that encrypts BlackBerry voice traffic, i.e., phone calls, the company says. And though it's not exactly cheap at about $1000 per user per year, the peace of mind of knowing your calls aren't being tapped could be invaluable depending on your line of work.
RIM makes multiple Curve and Pearl devices including the Curve 83xx, Curve 89xx, Curve 85xx and Pearl 81xx, as well as the Pearl 82xx. Cellcrypt now supports all currently shipping Curve and Pearl handhelds, according to the company. And Cellcrypt says it also recently received FIPS certification, which could be important for organizations that need to meet strict compliance policies.
I sat down with Cellcrypt CEO Simon Bransfield-Garth last May at RIM's annual Wireless Enterprise Symposium (WES), where I named the software one of the top 10 BlackBerry products and services at the show.
Bransfield says exploits meant to tap into BlackBerry phone calls are entirely possible, and though we haven't really seen any in recent days, it could take just one high-profile attack to raise public awareness.
The announcement will be made at RIM's BlackBerry Developer Conference, which is taking place this week in San Francisco, Calif.
The timing of the news also coincides with the ongoing global release of the BlackBerry Bold 9700. Many business-oriented BlackBerry users will no doubt be upgrading to the new Bold in the coming weeks and months, so it makes sense for Cellcrypt to make the announcement now. The news is significant because it will make Cellcrypt available to a much larger group of potential users on a variety of devices and wireless carriers.
The product still, however, doesn't support RIM's touch screen BlackBerry Storm devices, probably because Cellcrypt is clearly a high-level enterprise service and the Storm 9500/9530 and the new Storm2 are mostly meant for consumer users.
Additional information on Cellcrypt can be located on the company's website.
AS
FREE CIO BlackBerry Newsletter
Get better use out of your BlackBerry and keep up-to-date on the latest developments. Sign-up »