Research In Motion (RIM) tomorrow kicks off its second annual BlackBerry Developer Conference at the Marriott Marquis in San Francisco. The BlackBerry Developer Conference is a yearly event aimed at BlackBerry application creators, wireless industry experts and all-around "CrackBerry addicts" who want to learn more about the platform, mingle with like-minded folks, collaborate and discover how to improve and eventually market their applications.
The event is RIM's second developer conference, and it runs Monday, November 9 through Thursday, November 12–I covered the inaugural BlackBerry "DevCon" last year in Santa Clara, Calif., as well. The conference is significant because of the vast amount of attention mobile applications and smartphone-app developers have received in recent days.
Last year, RIM showed the original BlackBerry Storm 95xx touch-screen smartphone to the public for the first time at DevCon, and though I'm not expecting any significant device announcements, you can bet the company will have quite a few BlackBerry Storm2 and Bold 9700 devices on display for eager BlackBerry-fans to paw, both of which were just recently announced.
And even though it's unlikely that RIM will drop any more significant device-related news, I've got word from a trusted source that the good folks at RIM still have a few flashy tricks up their sleeves.
I'll be posting constantly throughout the show, so you too can have your finger on the pulse of the BlackBerry Developer Conference. Check my CIO.com author page for frequent updates from San Francisco, including news, analysis, developer perspective, new applications and more–or add me to your favorite feed-reader.
For now, check out this quick image tour of the Marriot Marquis as BlackBerry Developer Conference attendees start pouring in.
AS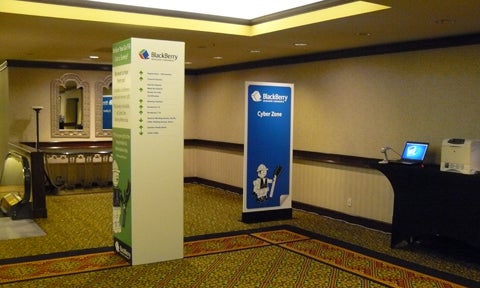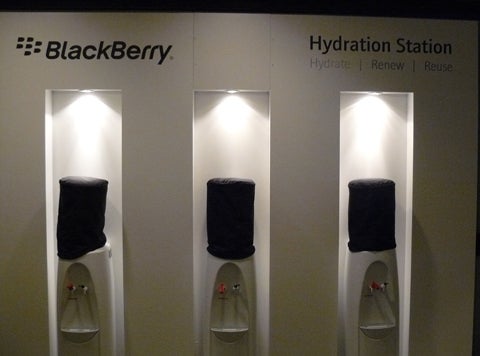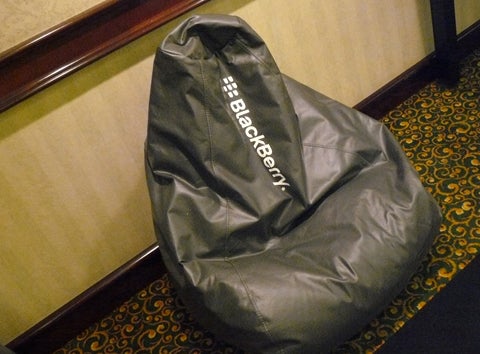 FREE CIO BlackBerry Newsletter
Get better use out of your BlackBerry and keep up-to-date on the latest developments. Sign-up »